Tianjin Radium Laser won the first prize of 2019 "Maker China" Innovation and Entrepreneurship Competition
The 2019 "Maker China" Innovation and Entrepreneurship Competition (Tianjin Regional Competition) jointly organized by the Ministry of Industry and Information Technology and the Ministry of Finance was held in Tianjin."Around the industrial chain, the deployment of innovation chain, the allocation of capital chain"As the theme, it aims to stimulate innovation potential, gather entrepreneurial resources, create a "double innovation" atmosphere, explore outstanding projects, promote new products, new technologies, new models and new business formats, and promote industrial upgrading.More than 1,000 entries for this competitionThe participating projects involve electronic information technology, intelligent manufacturing, mechanical processing, biomedicine, new materials, new energy, energy conservation and environmental protection.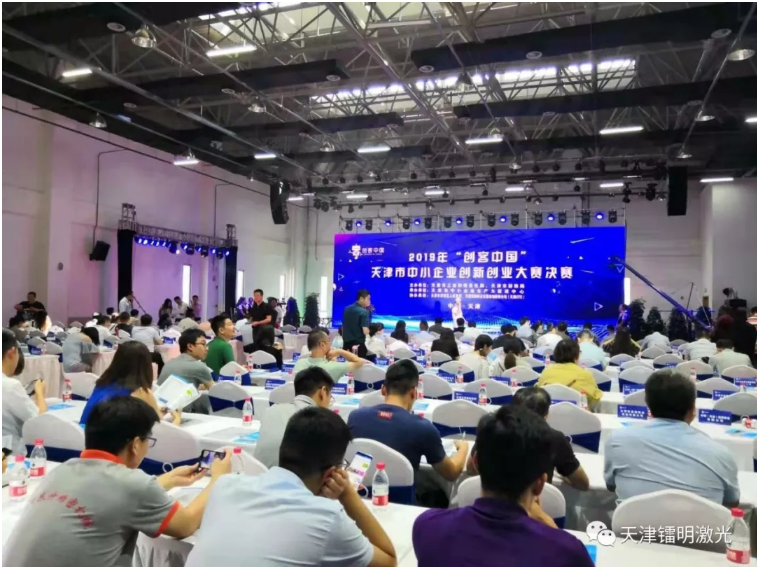 Tianjin Bureau of Industry and Information Technology, Tianjin Finance Bureau, Tianjin SME Productivity Promotion Center, Jinnan District Government, Tianjin OTC, Tianjin University, Nankai University and other universities, scientific research institutes, Tianjin SME Economic Development Association, entrepreneurial mentors And representatives of investment institutions and other relevant departments participated in this event.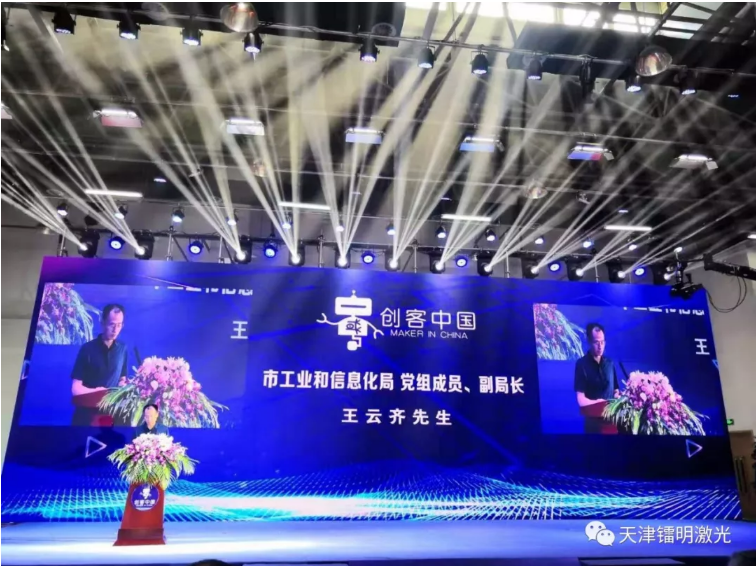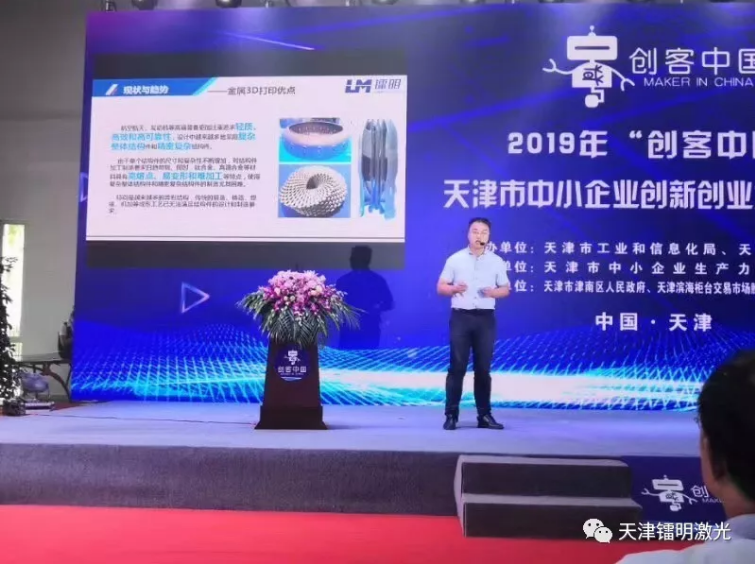 Tianjin Radium Laser"Metal 3D printing equipment project"Participate in the competition, after the preliminary, semi-finals, finals and other fierce competition,Won the first prize of the 2019 "Maker China" Innovation and Entrepreneurship Competition (Tianjin Regional Competition).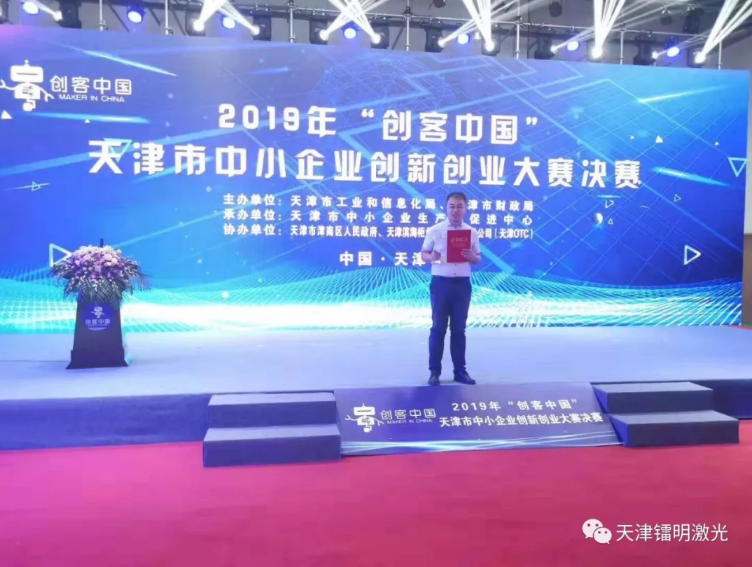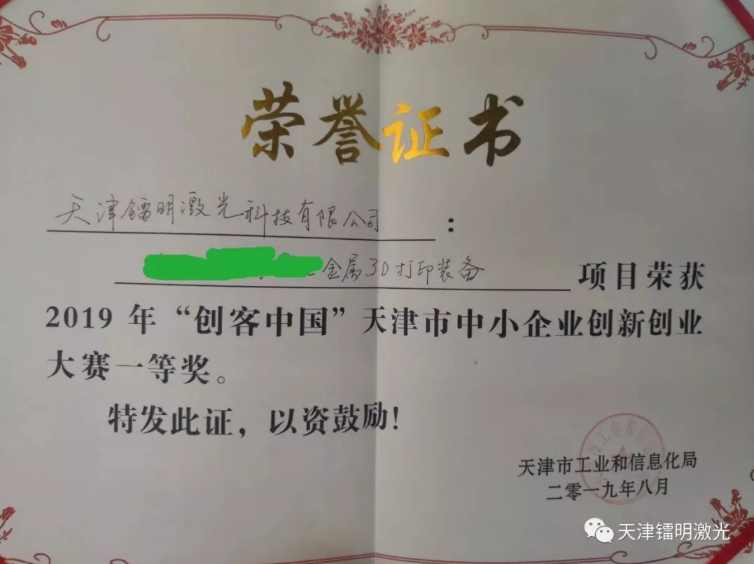 As an important force in the field of metal 3D printing, Tianjin Radium Laser will continue to stimulate its own innovation potential based on its own solid technology and R & D strength, with the spirit of "Maker China" as the direction, and with more enthusiasm and more With a pragmatic spirit and a more vigorous fighting spirit, it has achieved more outstanding results in the metal 3D printing industry.
Metal 3D printing equipment
Permalloy additive manufacturing process plan, radium laser soft magnetic alloy forming process details!
Permalloy refers to an iron-nickel alloy with a nickel content in the range of 30% to 90%. This kind of soft magnetic alloy can effectively control the magnetic properties through appropriate process. It is a typical functional material with high permeability, low coercivity, high saturation magnetic induction, high Curie temperature, good corrosion resistance and good processing performance. Mainly used in alternating magnetic field, widely used in aerospace industry and telecommunications, measurement and control system. Commonly used permalloy 1J50, 1J79, 1J85 and so on. In the field of aerospace industry, permalloy is mainly used to manufacture precision components with high sensitivity, fine size, small size and low high frequency loss.
2023-08-15
---
Gather in Chang 'an, Talk about Additive Material | Radium Laser Appears at 6th IAME Conference
The 6th China (Xi 'an) International 3D Printing Conference and Qin Chuangyuan 3D Printing High-end Forum opened today. Radium Laser was unveiled with LiM-X150A equipment and typical metal 3D printing displays, sharing technological achievements and application cases, discussing the future development direction of additive manufacturing, and going to the digital future together.
2023-08-08
---