Event Forecast | At the end of the month, 3 forums will open one after another. Radium Laser will meet with you and be there or not!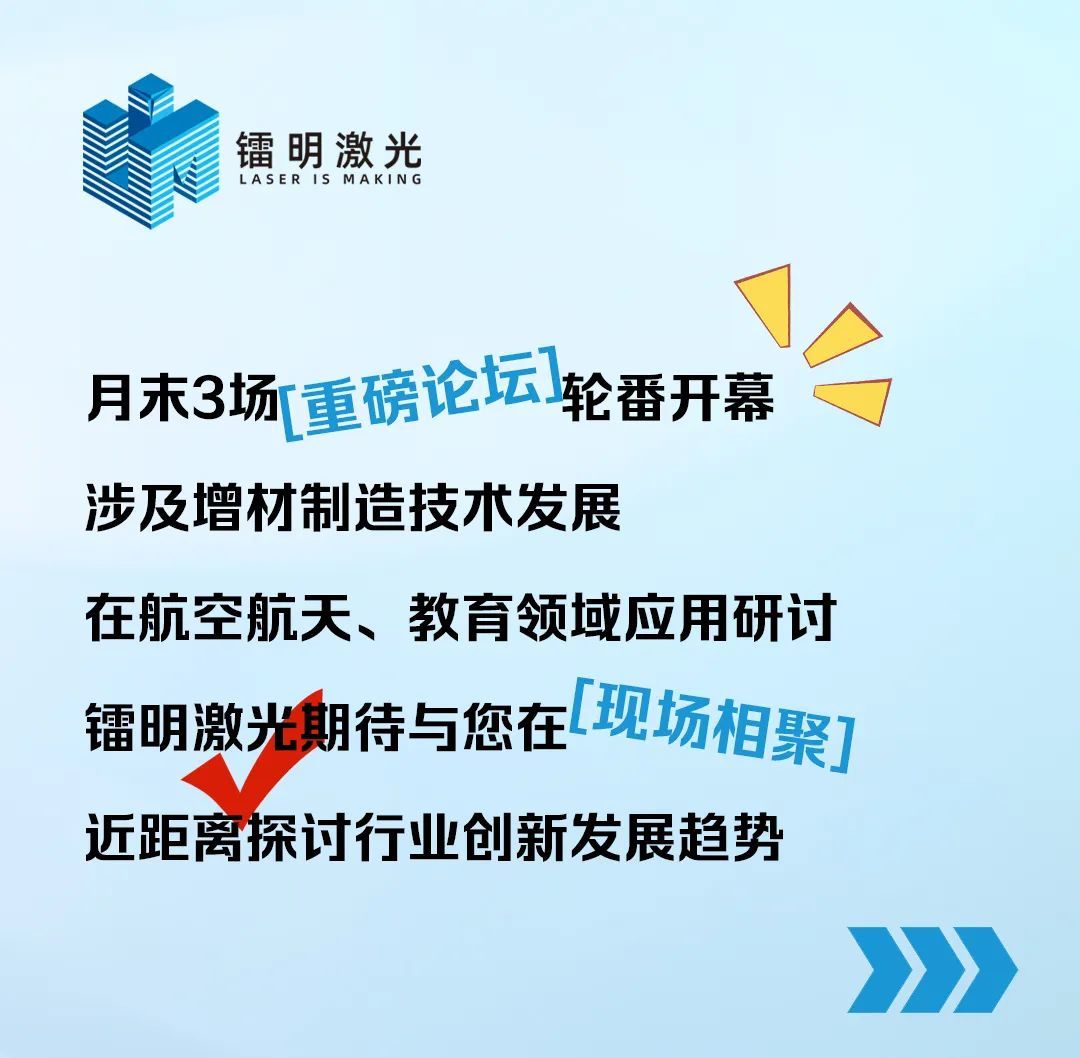 June 27-29 | Guangzhou, Guangdong
Sixth Floor, Health Ark, Guangzhou International Medical Port
The theme of this grand meeting is "leading new formats and enabling new applications". Xin Jinghe-Radium Laser, as a representative of domestic additive manufacturing enterprises, was invited to attend the meeting. Together with experts and scholars in various fields, it focused on the new ecology of additive manufacturing industry development, jointly discussed the hot spots, difficulties and pain points of industrial development, and discussed the road of industrial integration, clustering and ecological development.
June 29, 10:20, Deputy General Manager of Sales of Radium LaserGao Pei BaoWill be in the typical application scenario promotion meeting.Application of Metal 3D Printing Technology in Various IndustriesFor the theme of the speech, please pay attention.
2023 (7th) Aerospace Advanced Manufacturing TechnologyWorkshop (Summit Forum)
June 30 | Nanchang, Jiangxi
Hongdu Aviation City Convention Center
The "Modern Manufacturing" magazine of the Institute of Mechanical Industry Information and the Jiangxi Research Institute of Beijing University of Aeronautics and Astronautics jointly organized the "2023 (7th) Aerospace Advanced Manufacturing Technology Seminar (Summit Forum)", and Xin Jinghe-Radium Laser was invited to participate.
June 30, 15:35, sales director of xin jingheQi Haihaowill be carried outAdditive Manufacturing Batch Production ApplicationsKeynote speech, sharing metal additive manufacturing mass production solutions and cases.
National Additive Manufacturing Engineering Talent Training
andSeminar on Integration of Production and Education
June 30-July 2 | Chengdu, Sichuan
Xihua University Pidu Campus
This seminar is hosted by Xihua University and Sichuan Engineering Vocational and Technical College, inviting colleges and universities, related enterprises, research institutions, industry associations, etc. to participate, aiming to deepen the integration of production and education, and promote the education chain, talent chain, industrial chain and innovation Chain organic connection. As a leading enterprise in the field of additive manufacturing, Radium Laser was invited to attend the meeting and made a keynote report.
July 1 15:05, General Manager of Radium LaserDr. Kwan Kaywill make thematic presentations at the seminar, aroundPractice and Thinking on the Integration of Production and Education in Metal Additive ManufacturingShare experience, please look forward.
In addition, the radium laser will also be at the forum site.
Typical display of metal 3D printing
Show our technical achievements and application cases to the audience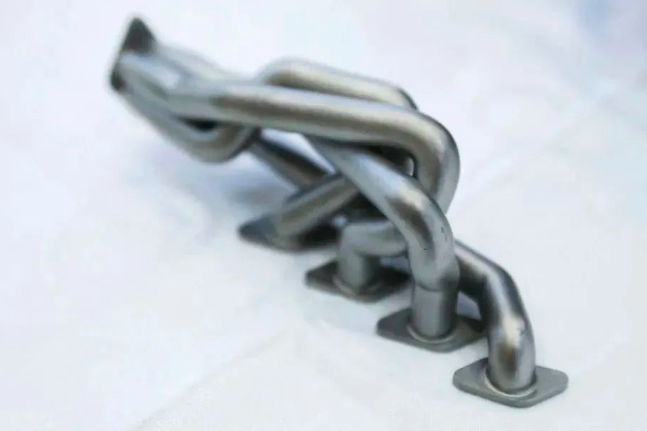 Engine manifold
Permalloy additive manufacturing process plan, radium laser soft magnetic alloy forming process details!
Permalloy refers to an iron-nickel alloy with a nickel content in the range of 30% to 90%. This kind of soft magnetic alloy can effectively control the magnetic properties through appropriate process. It is a typical functional material with high permeability, low coercivity, high saturation magnetic induction, high Curie temperature, good corrosion resistance and good processing performance. Mainly used in alternating magnetic field, widely used in aerospace industry and telecommunications, measurement and control system. Commonly used permalloy 1J50, 1J79, 1J85 and so on. In the field of aerospace industry, permalloy is mainly used to manufacture precision components with high sensitivity, fine size, small size and low high frequency loss.
2023-08-15
---
Gather in Chang 'an, Talk about Additive Material | Radium Laser Appears at 6th IAME Conference
The 6th China (Xi 'an) International 3D Printing Conference and Qin Chuangyuan 3D Printing High-end Forum opened today. Radium Laser was unveiled with LiM-X150A equipment and typical metal 3D printing displays, sharing technological achievements and application cases, discussing the future development direction of additive manufacturing, and going to the digital future together.
2023-08-08
---