TCT Interview | Radium Laser: Large Size, Multi-model Custom Metal 3D Printing Equipment Drives Future Development Direction
Author: TCT Asian Perspective
Introduction: When you refer to the 3D printing industry chain, what do you think? Materials, equipment, services or equipment manufacturing? Tianjin Radium Laser Technology Co., Ltd., a representative enterprise in China, was quickly invested in the research and development of metal 3D printing equipment based on many years of printing service experience of the head office Refined Group and relying on rich industry experience and R & D team. Only by achieving technological breakthroughs can the domestic 3D printing industry really move towards the international stage. Recently, TCT interviewed Dr. Guan Kai, vice president of technology of Tianjin Radium Laser Technology Co., Ltd., to talk with him about the development direction and industry trend of Radium Laser.
(The text content is partially deleted and adjusted according to the oral statement of the side interviewer)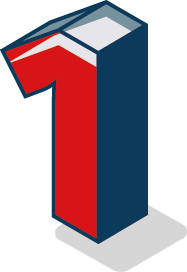 The creation of the company-from service to equipment research and development of separate investment
Shenyang Jinghe Company is mainly engaged in machining, while Beijing Jinghe Company focuses on 3D printing services. Both businesses are biased towards services. The group's strategy hopes to develop in the direction of equipment. Therefore, a new company, now Tianjin Radium Laser Technology Co., Ltd., has been established separately, and an independent equipment brand has been established to provide solutions for additive manufacturing equipment to domestic and foreign customers.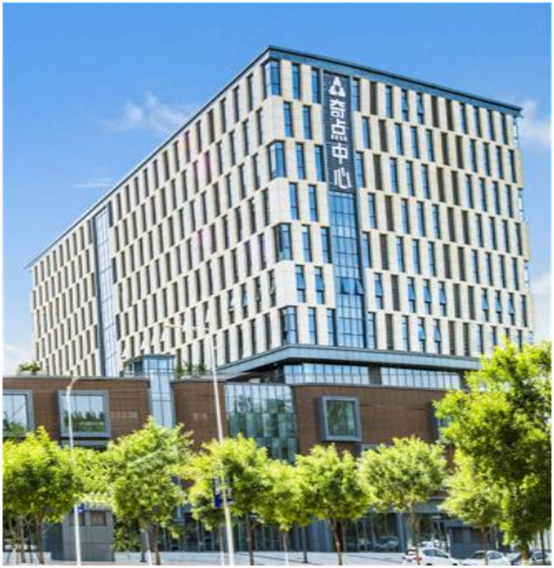 Xin Jinghe Group Beijing Headquarters
Radium Laser was established in Xiqing District of Tianjin in the second half of 2017. It is a wholly-owned subsidiary of Jinghe Group. It has a certain subordinate relationship with Xin Jinghe, but it is only a wholly-owned holding in equity. The business difference is very big and there is almost no connection. Radium Laser will provide 3D printing equipment to Xin Jinghe, but there is no intersection in personnel.
Exterior view of Tianjin Radium Laser Factory
In May 2018, the Radium laser team was successfully established, and the research and development of metal 3D printing equipment began. In the same year, the first independently developed laser selective melting equipment LiM-X150A came into being.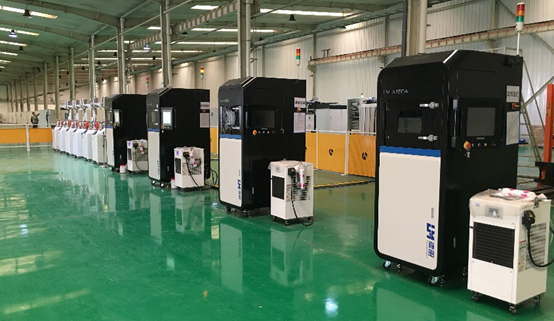 SLM LiM-X150A equipment for radium laser batch production.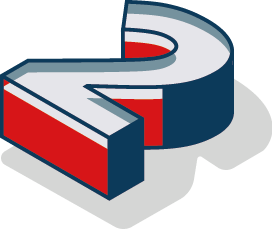 The matching degree of equipment and materials brings greater challenges
Why do both equipment and materials? There is a process of matching equipment, parameters and raw materials. If good matching cannot be achieved, it is difficult to print qualified products. This is one of the reasons why radium laser is used as raw materials. On the other hand, when customers print unqualified products, they avoid intuitively thinking that the equipment has quality problems. Therefore, we have gone through a lot of verification. Facts have proved that most printed products are not ideal and the materials used are probably not matched, instead of equipment problems, radium laser hopes to solve this problem from the source.
In the past, there were only a few kinds of raw materials, such as tc 4,718, which are also conventional materials. As long as they are within the national standard, there will be no problem. With the development of the industry, there are more and more kinds of materials. For some special alloys, such as high-temperature alloy 3536 and other materials, if the control within the composition or particle size range is not ideal, the final printed products will have problems. Radium Ming Laser has done a lot of verification in this aspect.
Of course, this definitely does not mean that in order to let customers choose their own materials and specialize their own equipment. At present, according to the rough statistics of output value, the company's materials account for about 10%, and basically half of the customers who purchase equipment will choose our materials at the same time.
Type of powder material (including powder for SLM and LENS)
Some Materials Suitable for 3D Printing
Many manufacturers at home and abroad want to provide customers with overall solutions, of course, so do we, and hope that after customers get the equipment, they will print out the products they want according to the operating specifications and processes we provide for the equipment. Based on this, it involves equipment, raw materials and a small part of services. In fact, there are very few service businesses, and they are only aimed at manufacturers and customers who want to buy equipment. Even if there are related businesses, most of them are transferred to Xin Jinghe.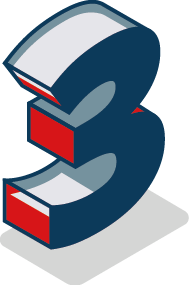 Large size forming is the future direction of development
Earlier, industry media reported that "2020 is the first year of the arrival of the era of ultra-multi-laser metal 3D printing". In the past year, a number of well-known overseas enterprises have made great strides in this direction, both the number of lasers and the forming size are marching in the direction of "big.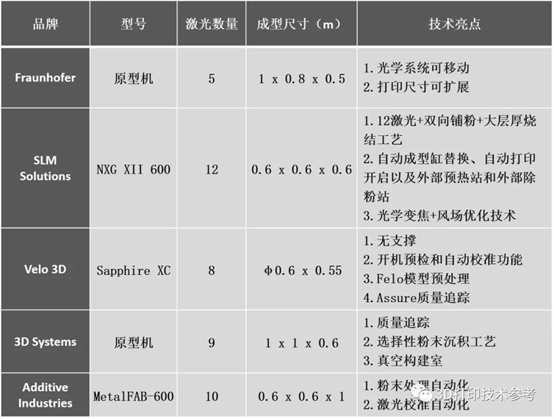 Basic characteristics of multi-laser metal 3D printer
(Source: 3D Printing Technology Reference)
As a well-known domestic additive manufacturing enterprise, radium laser will also develop in this direction. From four aspects: "First, the forming size has become larger. At present, in addition to platinum, radium laser should do more in large-size forming in China. Second, it has made a lot of investment in solving the splicing method. Affected by the printing format that the optical system can cover, it is necessary to do more laser schemes, we use our own way to achieve the accuracy of splicing within 0.1mm;
Third, the dust removal function of the filter element also uses a permanent filter element, which will have a relatively long service life and does not need to be replaced during the printing process. Fourth, in terms of transportation, large-size equipment uses a large amount of powder. It is inconvenient and safe to manually process the powder. Therefore, a fully closed-loop powder control system is carried out in addition, transportation and screening, which is also relatively rare in China."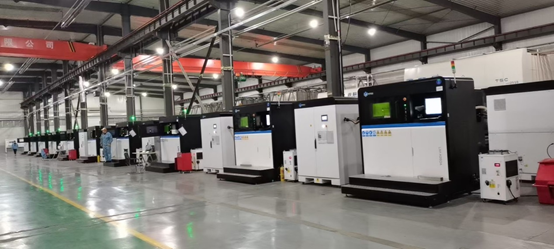 Radium Ming Assembly Workshop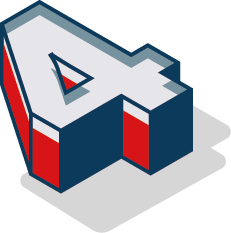 The dental industry has large shipments,
But radium laser is more inclined to do high-quality 3D printing equipment
In fact, the involvement of radium laser in the medical industry is still relatively small: "the focus of dental care is often whether the equipment is printable, cheap enough, not necessarily high quality, they are more inclined to price competition, which is not consistent with our strategic direction." Even if the medical industry does not involve much radium laser, it is reported that there may have been thousands of dental shipments in 2020, and it is likely to maintain this magnitude in the future. In addition, the liberalization of medical device-related qualification certification policies at the end of last year is likely to drive the development of this market.
The main application direction of radium laser will also be in aerospace. Due to the background, even if the epidemic strikes, the development of this area is still very fast. "The number of orders in 2020 has almost doubled relative to the year 2019. Of course, this has little to do with our short-term base.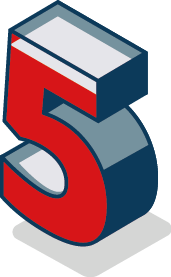 Huge potential market in the future
In the second half of 2020, Radium Laser has set foot in automobile engines. At present, it has printed some shells and is still in the development stage. In addition, providing services for mold factories (it is not convenient to disclose specific fields at present) has indeed solved many problems for customers. Customers make automobile molds. They are very different from traditional injection molds. Customers think that the precision has been improved a lot through 3D printing technology.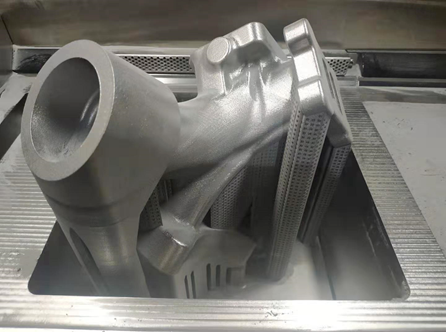 Models of automotive or mold-related printed products
In addition, there are hand board industry, non-metallic some custom direction, the second dimension is now very popular, the future of metal will also have this trend, but the premise is that the equipment and materials to be low enough, with the reduction of costs, economic recovery, will develop rapidly.
Permalloy additive manufacturing process plan, radium laser soft magnetic alloy forming process details!
Permalloy refers to an iron-nickel alloy with a nickel content in the range of 30% to 90%. This kind of soft magnetic alloy can effectively control the magnetic properties through appropriate process. It is a typical functional material with high permeability, low coercivity, high saturation magnetic induction, high Curie temperature, good corrosion resistance and good processing performance. Mainly used in alternating magnetic field, widely used in aerospace industry and telecommunications, measurement and control system. Commonly used permalloy 1J50, 1J79, 1J85 and so on. In the field of aerospace industry, permalloy is mainly used to manufacture precision components with high sensitivity, fine size, small size and low high frequency loss.
2023-08-15
---
Gather in Chang 'an, Talk about Additive Material | Radium Laser Appears at 6th IAME Conference
The 6th China (Xi 'an) International 3D Printing Conference and Qin Chuangyuan 3D Printing High-end Forum opened today. Radium Laser was unveiled with LiM-X150A equipment and typical metal 3D printing displays, sharing technological achievements and application cases, discussing the future development direction of additive manufacturing, and going to the digital future together.
2023-08-08
---