Xin Jinghe-Radium Laser LiM-X800 New Product Online Conference Successfully Concluded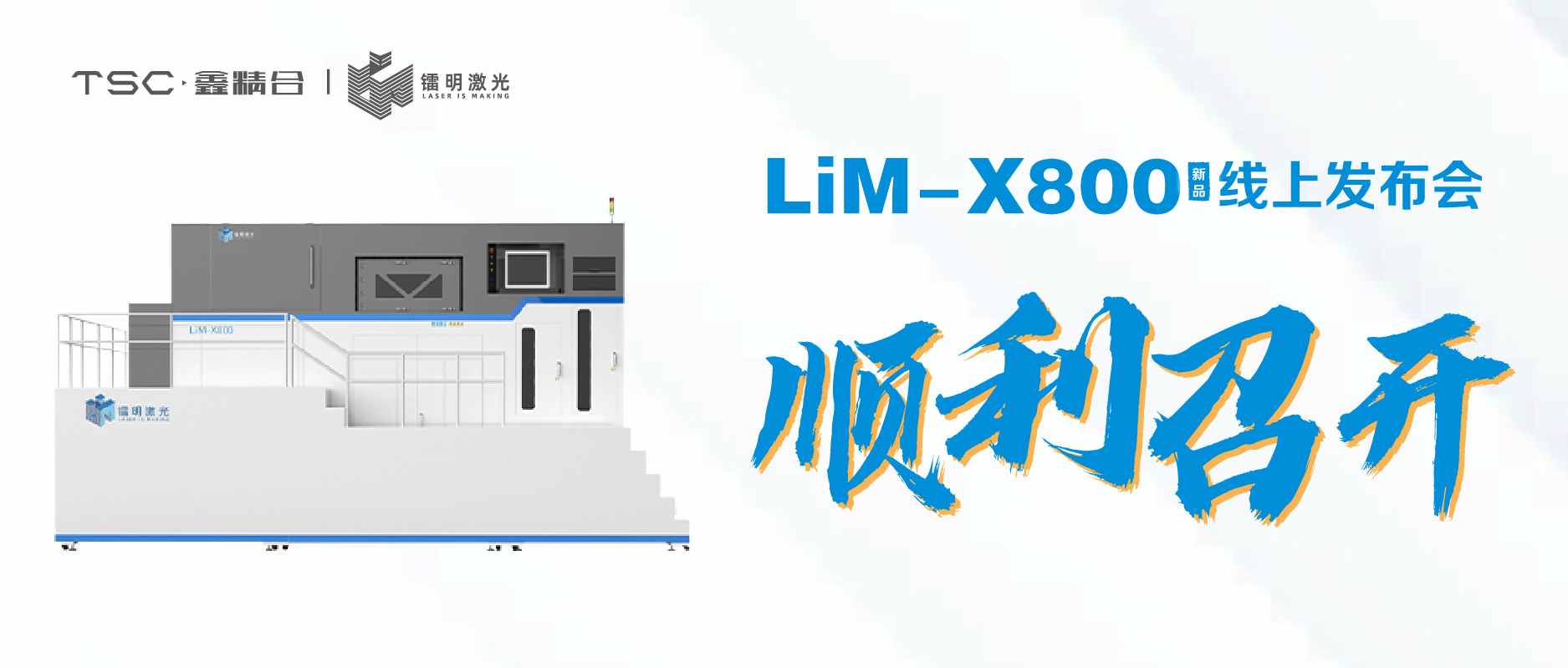 On November 3, Xin Jinghe-Radium Laser "3D Infinite, Dream Infinite" theme LiM-X800 equipment online conference was successfully held, and a new generation of laser selective melting equipment LiM-X800 was released online, adapting to the market demand for large-scale metal additive equipment with large-scale advantages and leading the "big" trend of additive manufacturing industrialization. Discuss the future of large-scale metal additive equipment with customers and partners from all over the country and friends in various industries.
Li Guangsheng, general manager of Xin Jinghe Laser Technology Development (Beijing) Co., Ltd., first delivered a speech. He said that Xin Jinghe is a professional company engaged inMetal 3D printingThe national-level specialized and special new "little giant" enterprise provides overall metal 3D printing solutions for aerospace, automotive, mold, medical, education, energy and other industries. Xin Jinghe's equipment brand Radium Laser has launched a series of LiM-X800 of additive manufacturing technology and equipment. The introduction of this equipment can solve the technical problems of 3D printing of medium and large-sized metals in the industry. Xin Jinghe always insists on improving equipment and process solutions according to customer needs. Finally, General Manager Li Guangsheng wishes this radium laser new product launch a complete success.
Xin Jinghe Laser Technology Development (Beijing) Co., Ltd. General Manager Li Guangsheng
Later, Li Yulin, deputy general manager of sales of Xin Jinghe Laser Technology Development (Beijing) Co., Ltd., introduced the strategic layout and marketing strategy of Xin Jinghe to the audience. In terms of strategic layout, Beijing Xin Jinghe is the company's headquarters and research and development management center, Shenyang Jinghe and Weifang Xinhe are the two major service production bases, Xi Anxin Jinghe is the arc additive manufacturing and laser repair base, Tianjin Radium Laser will be built as the largest metal additive manufacturing equipment production base in North China, Anhui Radium Laser Factory is being built, and an intelligent factory for mass production additive manufacturing equipment will be built, it is expected to be completed by the end of the year and put into operation next year. Xin Jinghe will lay out East and South China in the future and set up a digital additive manufacturing center. In terms of marketing strategy, Xin Jingqi focuses on services and equipment, adheres to technological innovation based on aerospace, lays out the civilian market, and actively opens up foreign markets.
Currently, TCT Asia Exhibition is being held in Shenzhen. At the press conference, Guan Kai, general manager of Tianjin Radium Laser Technology Development Co., Ltd., introduced the LiM-X260 series equipment and metal 3D printing exhibits on display at the live broadcast of the exhibition.
Guan Kai, General Manager of Tianjin Radium Laser Technology Development Co., Ltd.
LiM-X260 series equipment, currently mainly used in aerospace, mold manufacturing, education and scientific research, equipped with dual laser printing, printing efficiency is good. In order to meet the demand of automatic production and the grafting demand of mold industry, the targeted function upgrade is carried out, which is helpful to the civil market.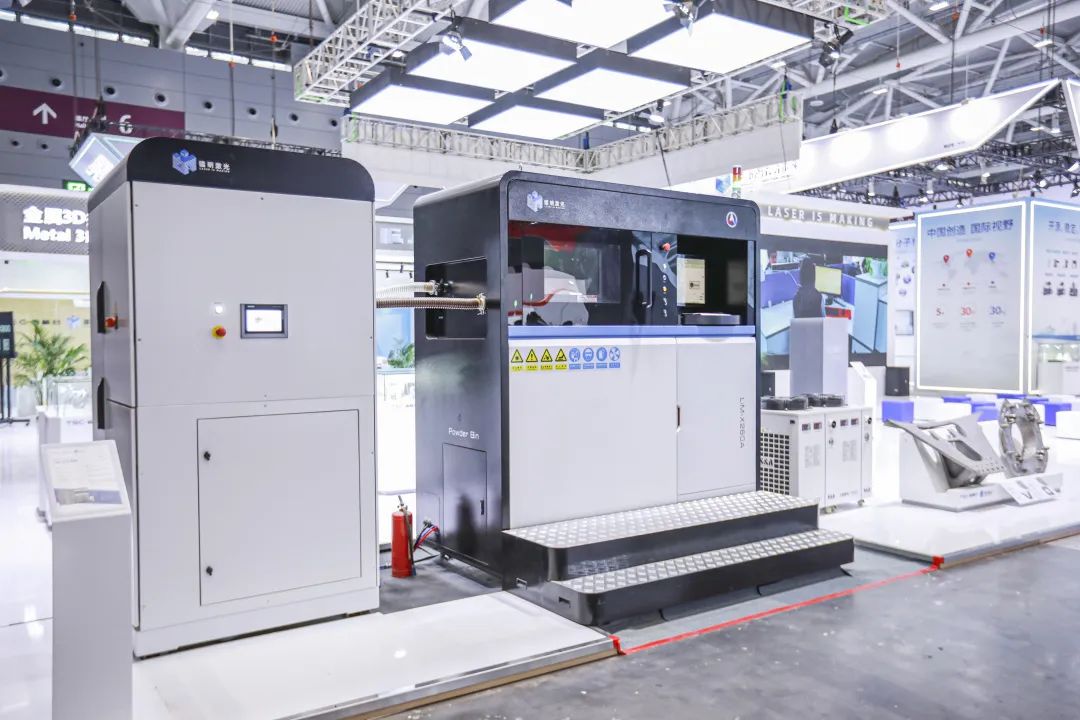 LiM-X260 Series Equipment
Mr. Guan introduced to the audience the binding joints and umbrella compartment flange parts made by laser coaxial powder feeding technology on display. The 1.6m high dot matrix structure exhibition printed by LiM-X650 equipment for 30 consecutive days and the application cases in the fields of literary creation, mold, medical treatment, etc. Metal 3D printing technology can provide better solutions for various fields and provide designers with more space to develop their design capabilities.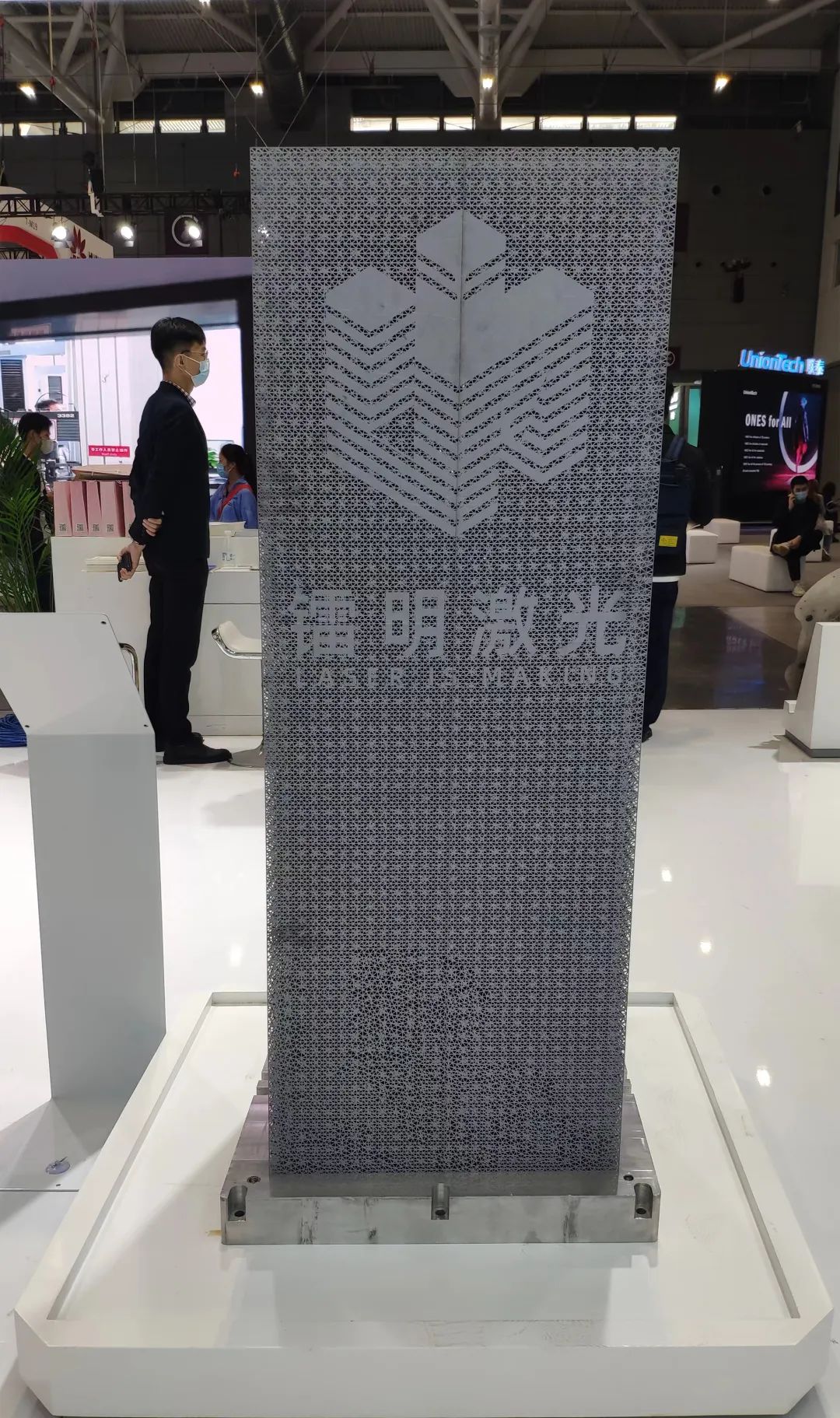 1.6m high lattice structure
Bundled Fitting, Umbrella Compartment Flange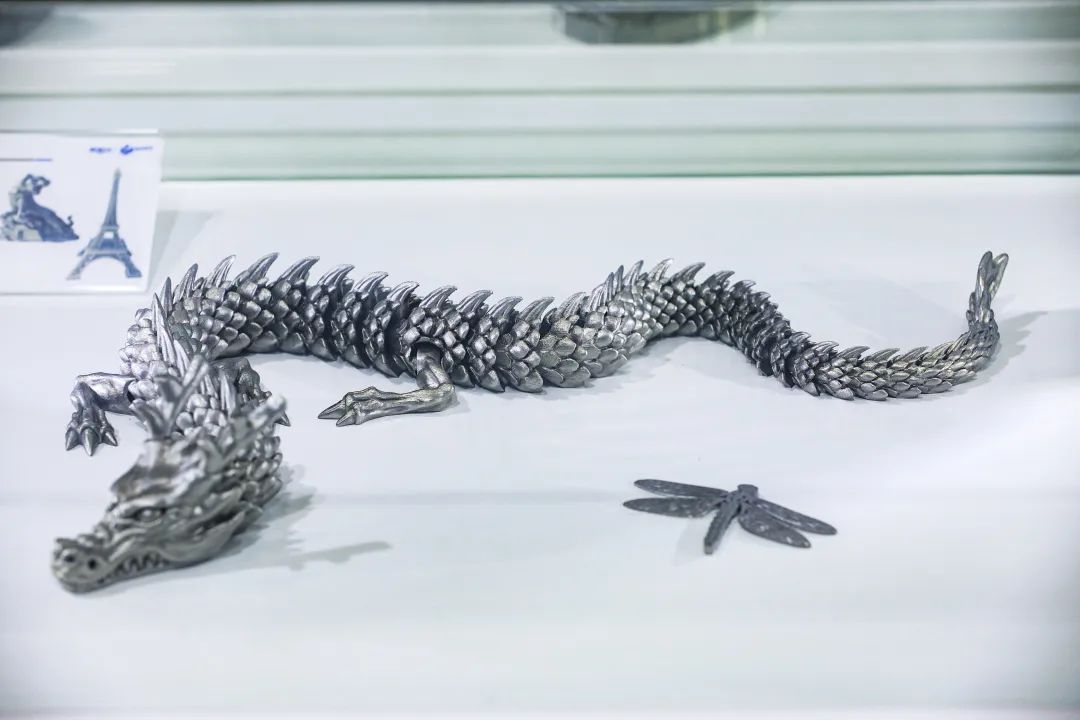 3D printing Chinese dragon
When referring to LiM-X800 equipment, he said that it was initially developed to match the customization needs of customers. Its successful production, on the one hand to solve the needs of customers, while the output of a new series of radium laser products. In the R & D and production of this equipment, not only the traditional concept of manufacturing large-scale equipment is used, but also some bold attempts are added. Such as: upgrading the number of lasers, innovative research and development of self-discharge powder function in powder transportation, improve the efficiency of powder discharge, etc.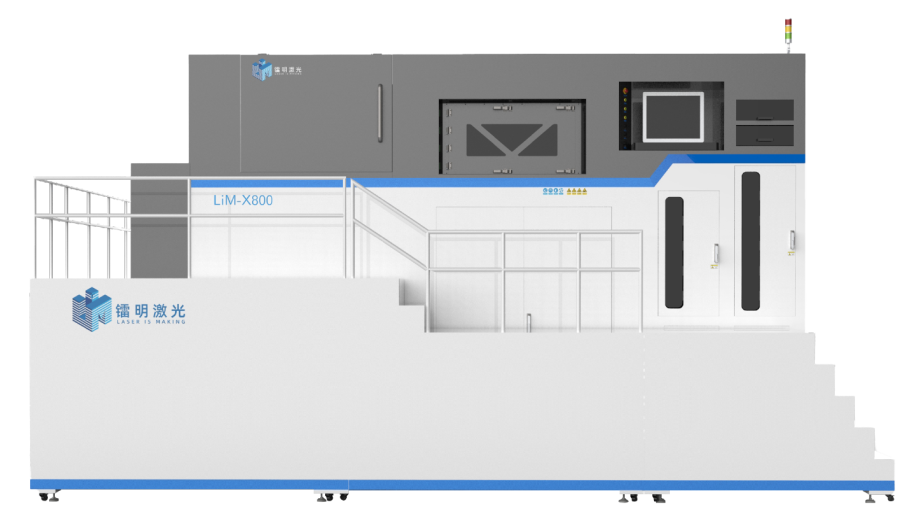 LiM-X800 equipment
Zhang Junli, director of mechanical research and development of Tianjin Radium Laser Technology Development Co., Ltd., made a statement at the Tianjin press conference.LiM-X800 equipmentDetailed introduction. As another important achievement of Radium Laser, which adheres to scientific and technological innovation, independent research and development, and cohesion, LiM-X800 series equipment mainly has the following advantages:
Large format, small figure
The forming size of the LiM-X800 equipment can reach 800 mmx800mmx1080mm (including the base plate). The height of the equipment can be reduced by driving the piston through the cylinder on the side. The key design of "super-large forming space and super-small floor area" is realized by designing the powder discharging and taking parts of the forming cylinder instead of the taking parts compartment to compress the occupied area.
Multi-laser, high efficiency
LiM-X800 devices are available in up to ten laser configurations. Six lasers are standard, and four sets of optical system interfaces are reserved. According to the requirements, six lasers can be quickly upgraded to ten lasers, and the forming efficiency can reach 250cm ³/h. Multi-laser partition forming, patented wind field technology, effectively ensure the quality of forming.
Intelligent powder processing, intelligent picking operation
The whole process of powder automatic processing, including online recovery, online supply, online screening powder, offline efficient recovery, drying and mixing. Intelligent picking operation can use the picking compartment to efficiently absorb powder and pick up parts: after printing is completed, move the cylinder with one key, and according to the characteristics of the parts, you can select potential energy powder discharge, high energy powder suction, strong powder blowing and other powder cleaning methods to directly complete picking up parts in the picking compartment to realize human powder isolation; You can also use the intelligent powder discharge of the molding cylinder to complete the powder discharge through the powder discharge port of the molding cylinder, and then open the molding cylinder door, separate the piston and the base plate to complete the low-level intelligent launch of the part.
Later, the camera was cut to Weifang. Lu Peng, general manager of Weifang Xin Jinghe Intelligent Equipment Co., Ltd., and Xin Lizhi, deputy general manager, introduced the basic situation of Weifang factory. And took you to visit the additive manufacturing workshop, post-processing workshop, various types of metal 3D printing equipment, etc.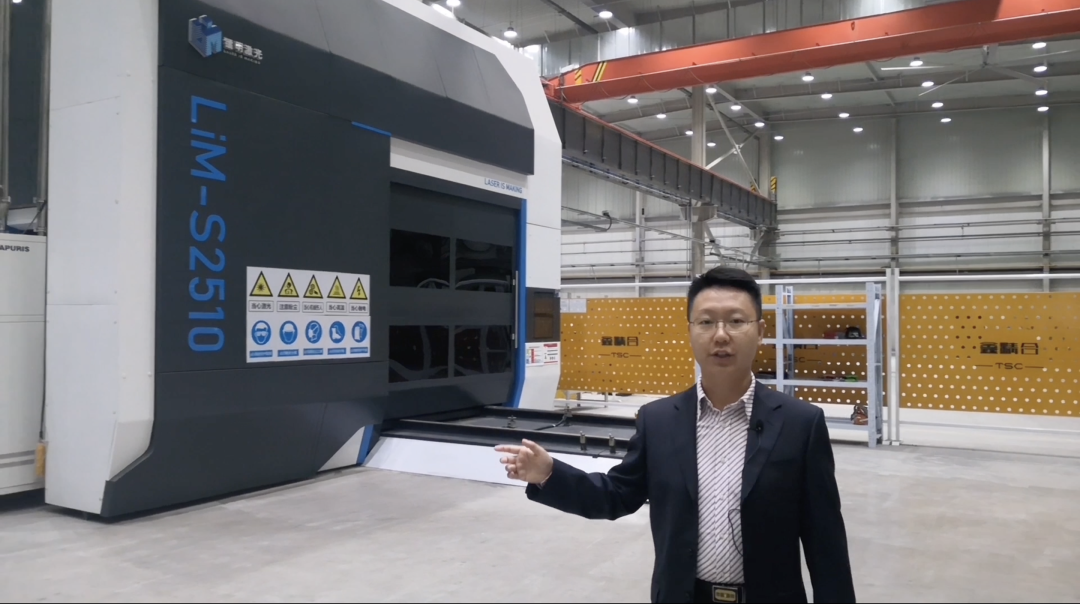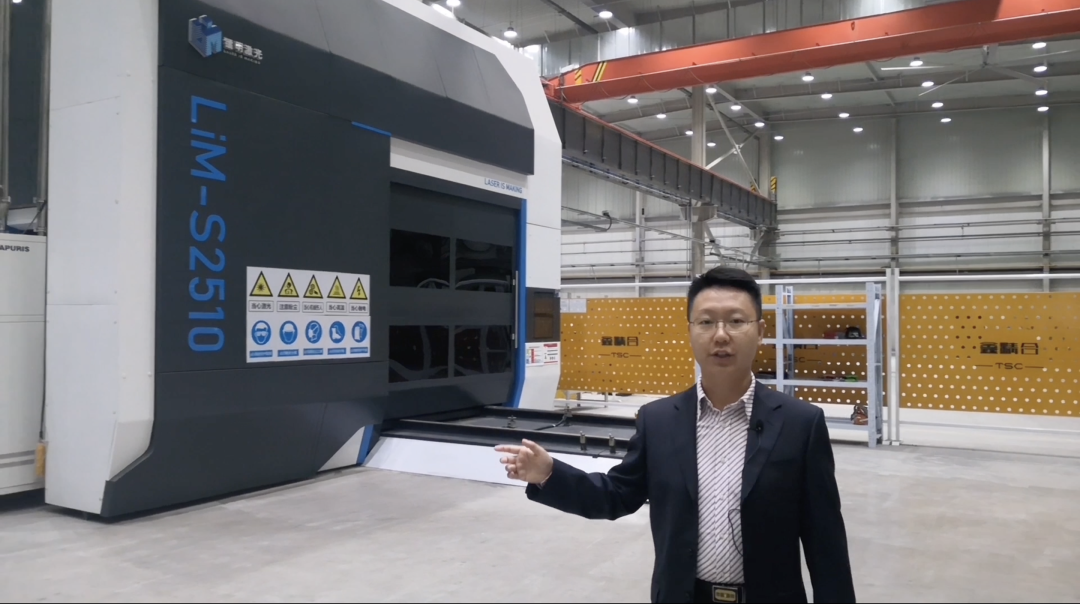 Lu Peng, general manager of Weifang Xin Jinghe Intelligent Equipment Co., Ltd.
At the end of the live broadcast, the guest representative delivered a speech to the LiM-X800 conference.
Dean of School of Mechanical Engineering, Hebei University of Science and Technology/Dean of Hebei Institute of Additive Manufacturing Industry Technology Yang Guang:
Xin Jinghe-Radium Laser, as a famous supplier of metal additive manufacturing equipment in China, has made a series of breakthroughs in the research and development of deep plowing equipment and the industrial application of metal additive manufacturing. It is hoped that it can further strengthen cooperation with universities and scientific research institutes, focus on cutting-edge technologies and major national applications, jointly tackle key problems, and produce more influential additive manufacturing technologies and application achievements.
Liu Baiqi, founder/CEO of Xinghe Power Equipment Technology Co., Ltd:
Xinghe Power is the first private rocket company in China to achieve continuous and stable launch success and the first to send satellites into 500km sun synchronous orbit. It has been exploring the application of additive manufacturing technology to the power system of rockets. We believe that additive manufacturing technology has very broad application prospects in the field of commercial aerospace. I wish Xin Jinghe a complete success in this product launch.
Lv Jun, Professor, School of Aeronautics and Astronautics, Dalian University of Technology:
At present, additive manufacturing technology has played an important role in the field of aerospace, has achieved some large-scale construction of laser additive manufacturing, but still faces bottlenecks, resulting in functional applications do not dare to use, not easy to use, has become a major challenge restricting large-scale construction of additive manufacturing. The LiM-X800 equipment released by the radium laser just fills the relevant deficiencies. It is believed that the successful research and development of the equipment will effectively promote the integration of design and manufacturing, effectively shorten the development cycle of large-size structural parts, reduce manufacturing costs, and promote the rapid response and rapid development of a new generation of aircraft in China.
yanshan university lecturer bi jiang:
As a leader in the industry, Radium Laser has always adhered to innovation and technology as the cornerstone of development. While pursuing technological upgrades and rigorous quality, it continues to promote industry production efficiency and production quality. In the metal additive manufacturing equipment, a number of breakthroughs have been achieved. I would like to take this opportunity to wish radium laser innovation, prosperity, grand exhibition, and create new brilliance.
Zhao Wei, General Manager of Machine Tool Division of Hong Kong Lifeng Group in China:
Lifeng Group is a company dedicated to providing customers with advanced manufacturing technology and overall solutions. Lifeng Group has reached a strategic cooperation with Xin Jinghe & Radium Laser, because it is a leader in the metal 3D printing industry, with excellent R & D team and advanced manufacturing equipment. Relying on the customer resources of the civil product line accumulated by Lifeng Group for many years, especially the advantageous resources of the new energy vehicles, construction machinery and mold industries, the strategic cooperation between the two will achieve a win-win situation. Finally, I wish Xin Jinghe-Radium Laser will develop higher, faster and stronger in the 3D printing industry, and better contribute to China's industrial manufacturing 2025.
MM "Modern Manufacturing" Deputy Editor-in-Chief Li Zheng:
As a professional media focusing on industrial fields and value innovation reports, MM "Modern Manufacturing" has always paid close attention to additive manufacturing, especially metal additive manufacturing. Radium Laser, relying on Xin's understanding of equipment requirements and process accumulation from the production line, insists on independent research and development from the perspective of users, emphasizes equipment stability and integration, and has experienced the accumulation of technology, process and market. In recent years, the successful application in the field of aerospace is gratifying. LiM-X800 new products released during the TCT exhibition are the epitome and witness of the continuous innovation spirit of radium laser. Expect new products to be recognized by users and the market. Here I wish radium bright laser to make new progress and make new contributions.
With the continuous expansion of market demand and the increase of segmentation, the personalized needs of users are also increasing. Relying on its strong technical strength, Radium Laser will continue to work hard on equipment research and development in the future, strengthen technical reserves, continue to improve the product line, and take user needs as the starting point to provide more high-quality solutions to help my country's additive manufacturing industry continue to develop.
Friends who missed the live broadcast of this conference, scan the two-dimensional code below to watch the full replay of the conference.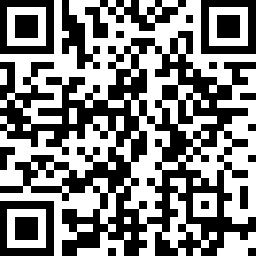 Permalloy additive manufacturing process plan, radium laser soft magnetic alloy forming process details!
Permalloy refers to an iron-nickel alloy with a nickel content in the range of 30% to 90%. This kind of soft magnetic alloy can effectively control the magnetic properties through appropriate process. It is a typical functional material with high permeability, low coercivity, high saturation magnetic induction, high Curie temperature, good corrosion resistance and good processing performance. Mainly used in alternating magnetic field, widely used in aerospace industry and telecommunications, measurement and control system. Commonly used permalloy 1J50, 1J79, 1J85 and so on. In the field of aerospace industry, permalloy is mainly used to manufacture precision components with high sensitivity, fine size, small size and low high frequency loss.
2023-08-15
---
Gather in Chang 'an, Talk about Additive Material | Radium Laser Appears at 6th IAME Conference
The 6th China (Xi 'an) International 3D Printing Conference and Qin Chuangyuan 3D Printing High-end Forum opened today. Radium Laser was unveiled with LiM-X150A equipment and typical metal 3D printing displays, sharing technological achievements and application cases, discussing the future development direction of additive manufacturing, and going to the digital future together.
2023-08-08
---