Structure

Machine Tool

Six-axis Robot

Fixed Workstation

Mobile Workstation

Series

LiM-SC

LiM-SC-R

LiM-SC-RM

Longest Axis Repair

10000mm

-

Size Range

Customization

Laser Power

2-8kW

Positioning Accuracy

±0.08mm

Repeatability

±0.05mm

Feed Rate

1~2000mm/min

Expandable Axis

Two-axis Positioner

Linear axis, Gantry axis,Two-axis Positioner

Two-axis Positioner

Diameter of Positioner

Diameter of Positioner, Customizable 210mm,320mm,630mm

Available Powder

Titanium Alloy,Iron-based Alloy, Cobalt-based Alloy, Nickel-based Alloy , etc

Power Supply

3P+N+PE 380V±5%

Pre-processing Software

LiMAMS-SC Customizable
undefined
Autonomous Controllable
Independent research and development of pre-repair processing software.

Flexible Structure
Customize different structures and drive forms to cover most of the usage scenarios.

Safe and Reliable
Rigorous equipment selection, scientific integration, perfect interlock.

Service Support
Process support, comprehensive service, no worries.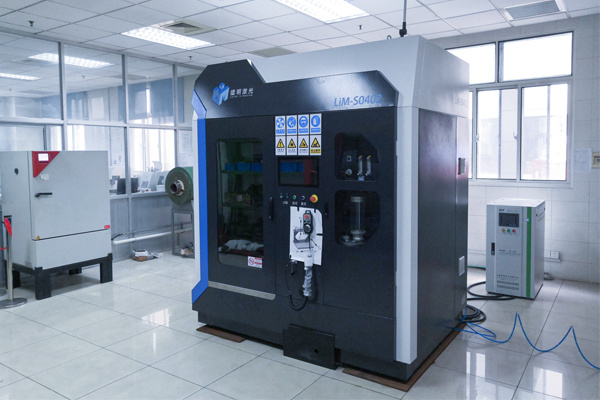 Customer Case-Steel Industry Event Radium Laser 3D Printing Makes Baoshan Steel Equipment "Reborn"
---
Metal 3D printing-digital green intelligent manufacturing technology. In recent years, the country has vigorously developed circular economy and promoted resource conservation and intensive use. In July 2021, the National Development and Reform Commission issued the "14th Five-Year Plan for the Development of Circular Economy", which deployed five key projects such as the construction of the urban waste material recycling system and six key actions such as the high-quality development of the remanufacturing industry.
Intent Message
---
* Note: Please be sure to fill in the information accurately and keep the communication unblocked. We will get in touch with you as soon as possible.