User case... Radium laser helps aerospace Sanjiang Hongyang company to promote the upgrading of additive manufacturing technology.
---
At the end of May this year, the radium laser LiM-X650H equipment was successfully offline and put into use in Hubei Sanjiang Aerospace Hongyang Electromechanical Co., Ltd., which helped boost domestic production.Additive Manufacturing EquipmentR & D upgrade has positive significance.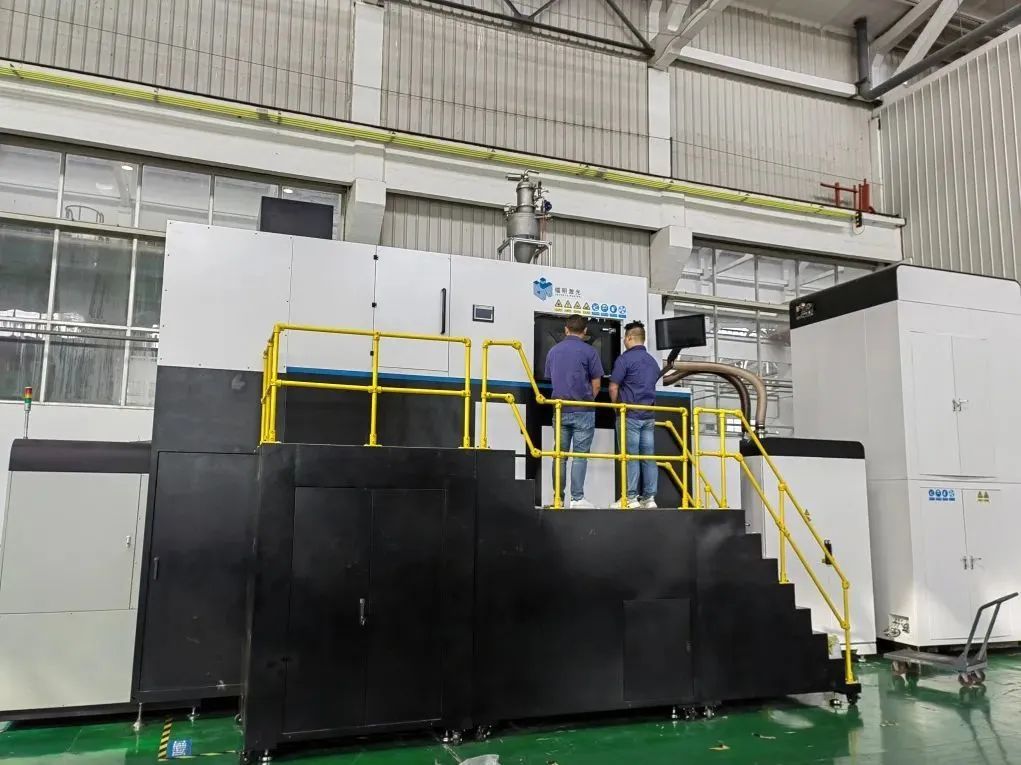 Hubei Sanjiang Aerospace Hongyang Electromechanical Co., Ltd. is affiliated to China Aerospace Science and Industry Group Co., Ltd. After years of development, the company has formed a technical system dominated by product structure design, final assembly and adjustment, composite materials, special connection molding, precision machining, performance testing and testing, etc., and has become a complete range of specialties, mass production and series R & D A modern high-tech enterprise with manufacturing capabilities.
The LiM-X650H equipment delivered this time can meet the needs of additive manufacturing of large-size parts and can be widely used in aviation, aerospace and other fields.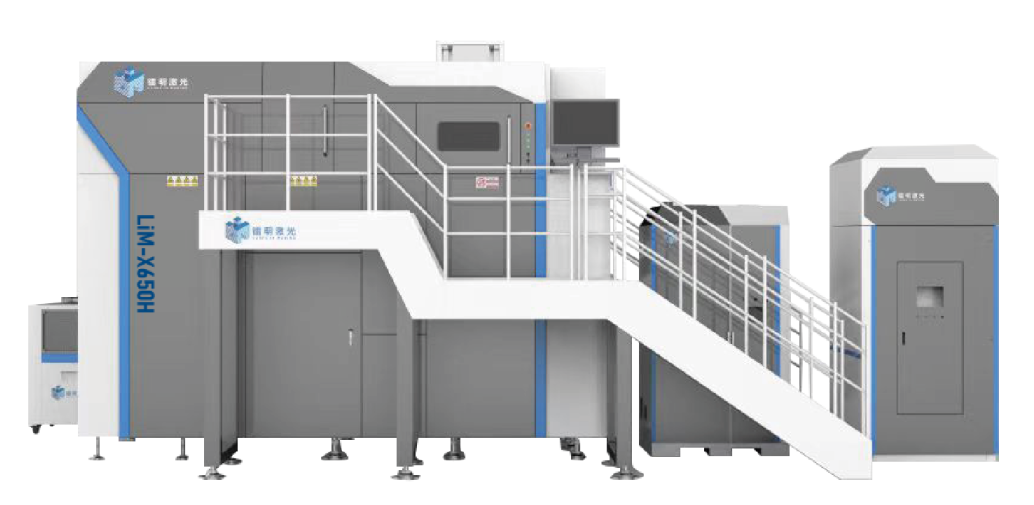 LiM-X650H equipment
LiM-X650H Equipment Highlights
The self-developed patented gantry dual-drive structure is adopted to improve the printing height and reduce the overall height of the equipment. The height of the equipment is 4.5m, which has good operability and maintainability;
Equipped with a complete closed-loop powder automatic conveying system, the whole process of parts printing does not require manual intervention in the powder loading and unloading and screening process, and is equipped with a parts powder cleaning and recycling module, which is efficient, practical and safe.
---
After the LiM-X650H equipment was put into use, Hongyang Company printed the structural parts with complex internal flow channels efficiently through a large number of process research, simulation and model optimization design. The internal flow channels had high dimensional accuracy, roughness met the design requirements, and uniform wall thickness. After testing, all indexes met the requirements, and the maximum height record of Hongyang Company's 3D printing was refreshed to nearly 1.5m. The successful development of meter-grade large components has brought Hongyang Company to a new level in the application of additive manufacturing technology.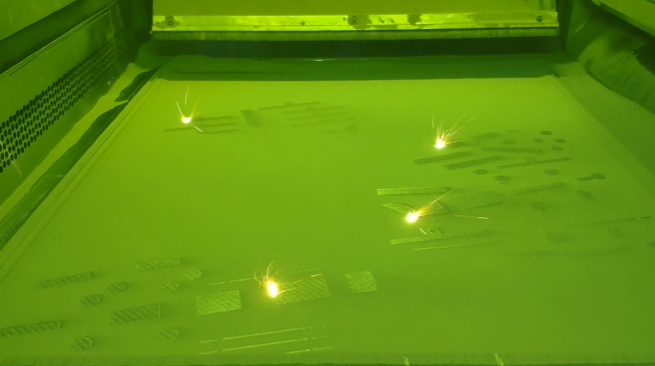 The cooperation between Radium Laser and Hongyang Company, on the one hand, can meet the research and development and manufacturing needs of Hongyang Company in the aerospace field of large components, realize the integrated design and molding manufacturing of large complex structural parts, accelerate the research and development iteration of its product models, and help Hongyang Company to develop with high quality.
On the other hand, for radium laser in-depth understanding of user needs, verification of large-format gold.Additive manufacturing equipmentThe application and promotion of metal additive manufacturing equipment upgrade iteration is of positive significance. In the future, the two sides will jointly promote the application and development of metal additive manufacturing technology.
Permalloy additive manufacturing process plan, radium laser soft magnetic alloy forming process details!
Permalloy refers to an iron-nickel alloy with a nickel content in the range of 30% to 90%. This kind of soft magnetic alloy can effectively control the magnetic properties through appropriate process. It is a typical functional material with high permeability, low coercivity, high saturation magnetic induction, high Curie temperature, good corrosion resistance and good processing performance. Mainly used in alternating magnetic field, widely used in aerospace industry and telecommunications, measurement and control system. Commonly used permalloy 1J50, 1J79, 1J85 and so on. In the field of aerospace industry, permalloy is mainly used to manufacture precision components with high sensitivity, fine size, small size and low high frequency loss.
2023-08-15
---
Gather in Chang 'an, Talk about Additive Material | Radium Laser Appears at 6th IAME Conference
The 6th China (Xi 'an) International 3D Printing Conference and Qin Chuangyuan 3D Printing High-end Forum opened today. Radium Laser was unveiled with LiM-X150A equipment and typical metal 3D printing displays, sharing technological achievements and application cases, discussing the future development direction of additive manufacturing, and going to the digital future together.
2023-08-08
---