Hebei University of Science and Technology Magnesium Alloy-Metal 3D Printing Customized Equipment, Tianjin Radium Laser has been successfully delivered
---
Magnesium alloy has the characteristics of low density, high specific strength, high specific stiffness, excellent damping performance, good thermal stability and anti-electromagnetic radiation performance, good electrical and thermal conductivity, and good process performance. Its unique physical and chemical properties make it play an important role in the application of high-end manufacturing fields such as aerospace, automotive and medical.
However, at the same time, magnesium alloys have disadvantages such as poor corrosion resistance, easy oxidation and combustion, poor mechanical properties at room temperature, and poor heat resistance. Therefore, the research on additive manufacturing of magnesium alloys has extremely strict requirements for equipment safety and process stability. Based on this, the Radium Laser team conducted a large number of experimental evidence for user needs, repeatedly adjusted and optimized, and successfully delivered magnesium alloy custom equipment to Hebei University of Science and Technology.LiM-X260E Series EquipmentThis is another successful attempt by radium laser to explore school-enterprise cooperation in depth.

Hebei University of Science and Technology to buy the radium laser LiM-X260E series of equipment
Help research, customized product development advantages recognized
The LiM-X260E series of equipment delivered by Radium Laser to Hebei University of Science and Technology will be put into the research and application of Hebei Institute of Additive Manufacturing Industry Technology. At this stage, the research institute hopes to realize the 3D printing of large-size magnesium alloy parts to help the R & D and manufacturing of aerospace structural parts, but the traditional equipment has low scanning speed and low power, which is difficult to produce efficiently. The research institute originally hoped to produce magnesium alloy special equipment through independent research and development, but there are shortcomings in some aspects, so it chooses to build and develop together with enterprises. After multi-party understanding and in-depth exchanges, Radium Laser stood out with its advantages in customized product development and reached cooperation with the school.
In order to efficiently complete magnesium alloy related topics, schools and research institutes have put forward the following requirements for this customized equipment: the mechanical structure of the equipment can be improved and upgraded; Require the software control system to open the secondary development authority: such as adding forming process monitoring, molten pool monitoring, wind field monitoring, etc. in the later period; Ensure that the control system has independent intellectual property rights, etc. In response to these needs, Radium Laser set up a special team to carry out customized design, debugging, and finally complete the acceptance.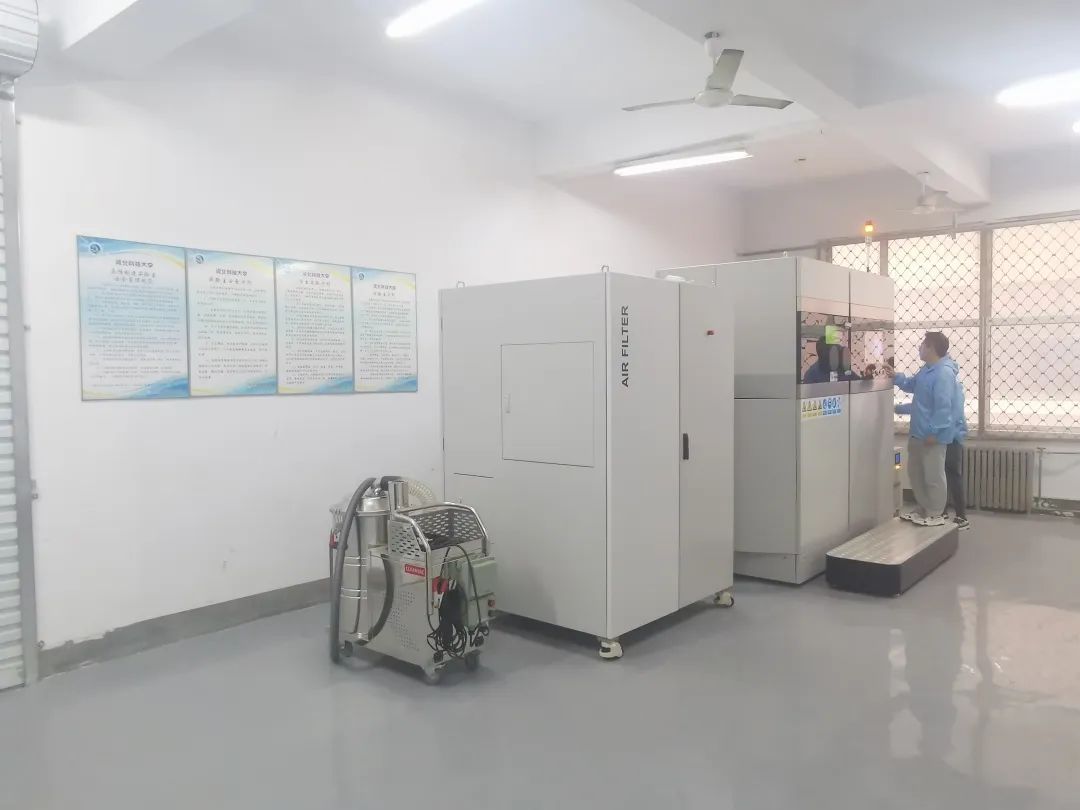 Complete acceptance of LiM-X260E series equipment
Hebei Institute of Additive Manufacturing Industry Technology is a scientific and technological collaborative innovation platform jointly built in 2014 by relying on Hebei University of Science and Technology, a number of key enterprises in the field of additive manufacturing, and related universities and scientific research institutes. The research direction covers the whole industry chain of 3D printing, including: research and development of additive manufacturing equipment and its industrialization, preparation technology of additive manufacturing materials and its industrialization, research and application of additive manufacturing molding process technology, research and application of additive manufacturing personalized medical technology, etc.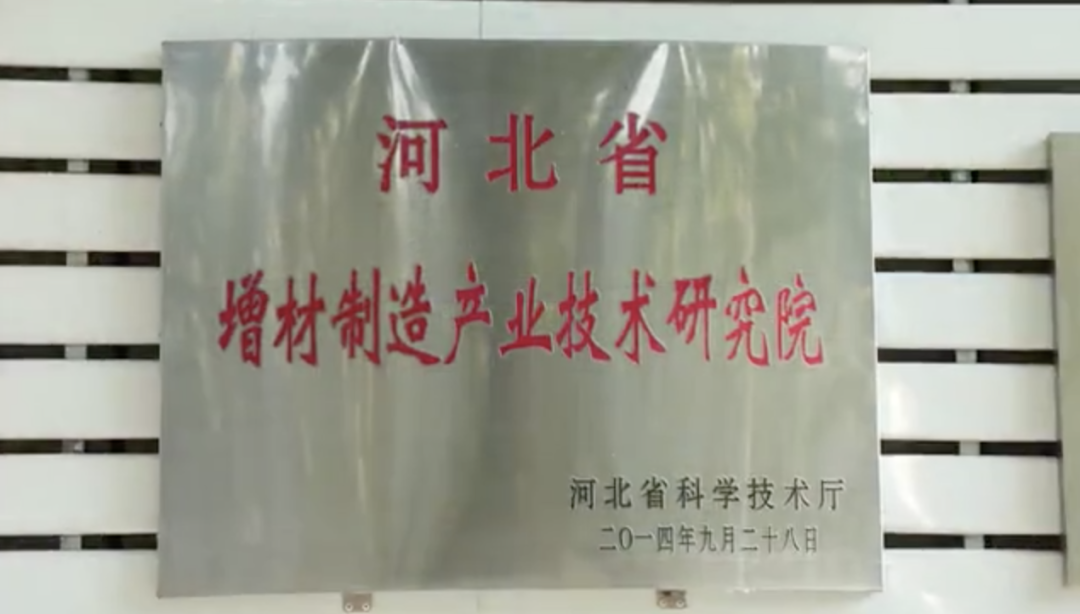 At the beginning of the establishment of Hebei Additive Manufacturing Industry Technology Research Institute, domestic metal 3D printing technology is still in the initial stage of development, so priority has been given to the introduction of foreign brand equipment, but in actual use, it is often restricted by factors such as service, region, and international situation. With the rapid development of domestic related technologies, the Institute will turn its attention to domestic brands. The cooperation with schools and research institutes this time can be said to be another affirmation of Radium Laser's products, technologies, and services. It also encourages the Radium Laser team to continue to use its technical advantages, focus on user needs, and achieve technological innovation and breakthroughs.
The relevant person in charge is also full of expectations for the follow-up cooperation between Radium Laser and Hebei University of Science and Technology and Hebei Institute of Additive Manufacturing Industry Technology. It is hoped that the two sides can strengthen cooperation in scientific research: jointly apply for research topics, in-depth cooperation to explore cutting-edge technologies, and output results to promote technology industrialization.
Looking forward to school-enterprise cooperation to promote the application of technology to a wider field
Relying on the resources of the Institute of Additive Manufacturing Industry Technology, Hebei University of Science and Technology has been teaching basic forming principles and processes of additive manufacturing to students majoring in mechanical manufacturing and intelligent manufacturing engineering since 2014, and has led some students to participate in research on related topics of the institute and participate in scientific and technological competitions. In 2022, Hebei University of Science and Technology was approved to set up the "Additive Manufacturing Engineering" major. In terms of talent training, the school hopes not only to train students of this major, but also to make students of neighboring majors interested in additive manufacturing, so that this technology can continue to deepen in various majors., Cross-integration.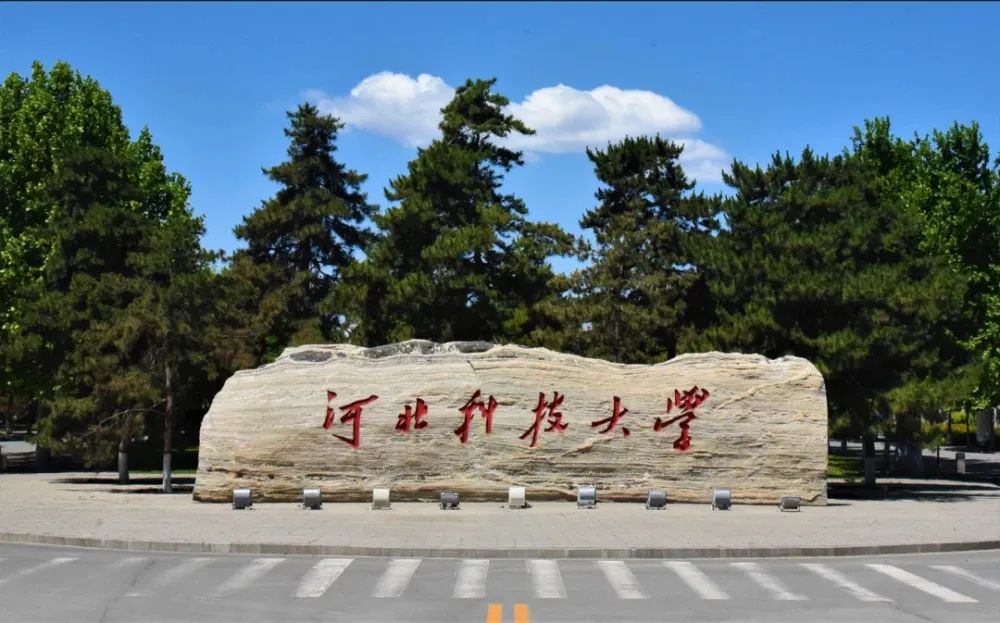 Radium Laser also hopes to realize school-enterprise cooperation in professional education, jointly declare projects with schools, cooperate in national-level project research and development, and jointly host competitions, so as to realize the research and development of key common technologies, the transformation of scientific and technological achievements, and the training of professional talents.
We look forward to working with university users to jointly promote the scientific research and innovation of the entire industry chain of 3D printing, give full play to the technical advantages of metal 3D printing, and explore new applications; promote the application and development of aerospace, high-end medical and other industries; accelerate the pace of application in the civilian field, and ultimately promote the innovation and iteration of metal additive manufacturing technology, leading the high-quality development of the additive manufacturing industry.
Permalloy additive manufacturing process plan, radium laser soft magnetic alloy forming process details!
Permalloy refers to an iron-nickel alloy with a nickel content in the range of 30% to 90%. This kind of soft magnetic alloy can effectively control the magnetic properties through appropriate process. It is a typical functional material with high permeability, low coercivity, high saturation magnetic induction, high Curie temperature, good corrosion resistance and good processing performance. Mainly used in alternating magnetic field, widely used in aerospace industry and telecommunications, measurement and control system. Commonly used permalloy 1J50, 1J79, 1J85 and so on. In the field of aerospace industry, permalloy is mainly used to manufacture precision components with high sensitivity, fine size, small size and low high frequency loss.
2023-08-15
---
Gather in Chang 'an, Talk about Additive Material | Radium Laser Appears at 6th IAME Conference
The 6th China (Xi 'an) International 3D Printing Conference and Qin Chuangyuan 3D Printing High-end Forum opened today. Radium Laser was unveiled with LiM-X150A equipment and typical metal 3D printing displays, sharing technological achievements and application cases, discussing the future development direction of additive manufacturing, and going to the digital future together.
2023-08-08
---