Aerospace/Aerospace Solutions
Aerospace Solutions
Aviation/Aerospace解决方案
Overview
---
The level of aerospace manufacturing is a yardstick to measure a country's scientific and technological strength, and it also directly reflects the development level of human technology. The products are composed of millions of parts, with a wide variety and complex structure, which have high requirements for stability, safety, light weight and refinement. Based on this, the design and manufacturing of various parts have extremely high process requirements and quality standards. Metal 3D printing technology can fully meet the needs in terms of complex structure forming, lightweight design, and shortening the production cycle. The backbone of the rapid development of the aerospace manufacturing industry.

High Efficiency
Shorten the development cycle and reduce the cost of research and development.

High Efficiency
Complex structure integrated molding, efficient batch production

High Quality
Digital production, reduce product defect rate, high product precision, stable quality

Personalization
Can be customized according to demand, design more free

Lightweight
Structural optimization design, taking into account product performance while reducing the weight of parts.

Sustainable Development
Higher material utilization, reduce waste and achieve sustainable development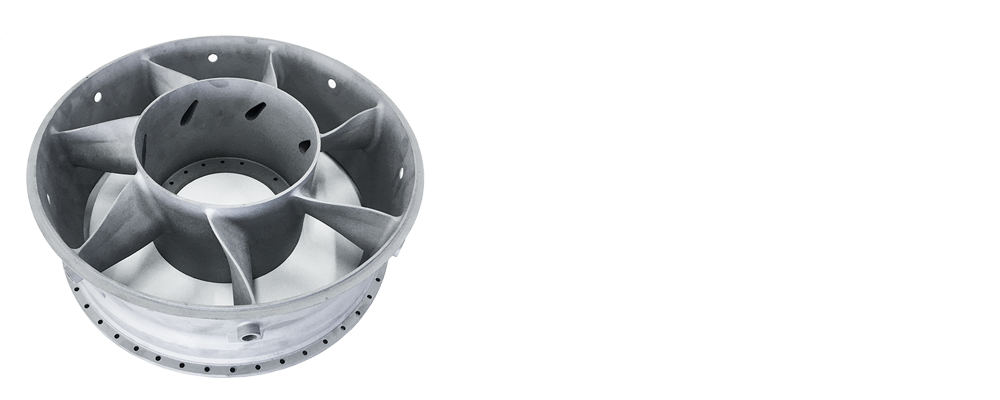 Aeroengine exhaust assembly
The material is GH4169, large size, thin wall, special-shaped surface structure integrated formation, compared to the casting process, no shrinkage, cold insulation and other problems of risk, uniform texture, small batch production cycle is short.
Space Station Node Ball Planer
The material is titanium alloy, the interior is filled with a lattice structure, the weight is greatly reduced, and the appearance structure and overall strength are guaranteed