Deep-cultivated metal additive manufacturing, Xin Jinghe-Radium laser for the development of the three aviation industry can contribute.
From November 21 to November 23, the Aerospace, Aviation and Navigation Industry Development Forum was hosted by the State-owned Assets Supervision and Administration Commission of Hunan Province, the Department of Industry and Information Technology of Hunan Province, the Department of Commerce of Hunan Province, the People's Government of Changsha City, China Shipbuilding Information Center, and China Aviation Research Institute. Held in Changsha, Hunan. With the theme of "New Technology, New Ecology, and New Three Airlines", this forum was attended by authoritative experts, relevant leaders, and industry elites to participate in high-quality events in the fields of aerospace, aviation, and navigation.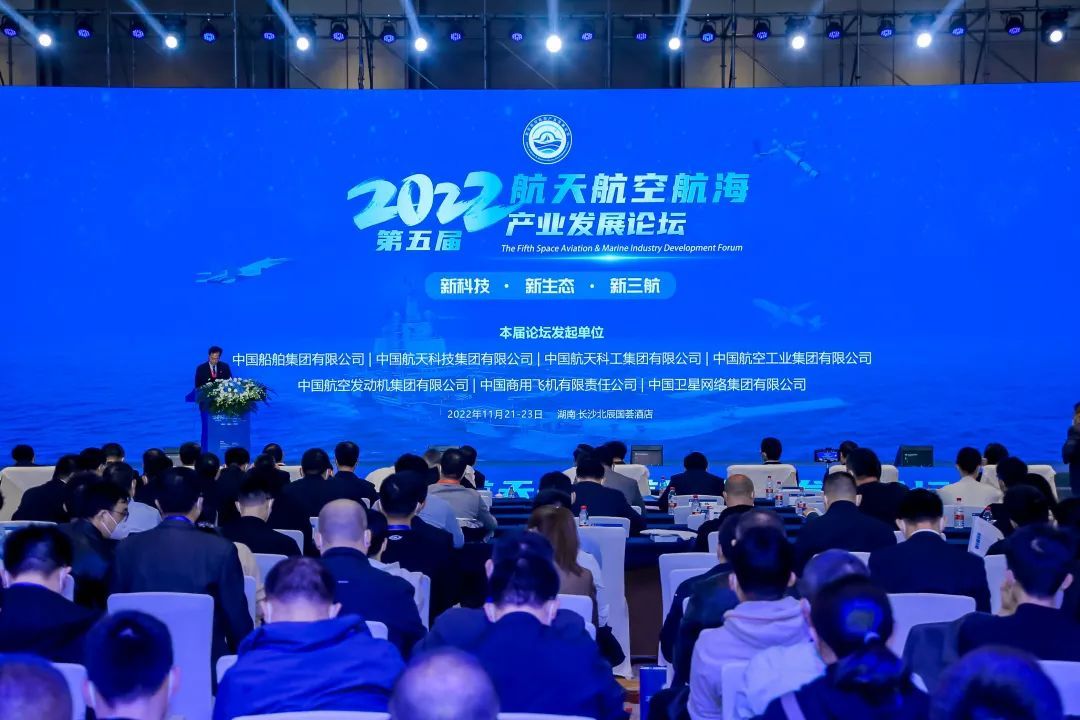 Focus on the three aviation industry, Xin Jinghe-Radium laser innovation results unveiled.
At the same time, the forum also held a special exhibition on scientific and technological innovation achievements, excellent technical equipment and product supporting solutions of "three airlines" related industries. Xin Jinghe-Radium Laser, as a first-class enterprise in the field of metal additive manufacturing, exhibits and displays metal 3D printing equipment, metal 3D printing achievements and application research and development achievements in the fields of aerospace, aviation and navigation.
The 1.6-meter-high dot matrix structure printed continuously and continuously for 30 days by LiM-X650H equipment can effectively realize the lightweight demand of the structure. Equipment forming size is 650mm✖It is 650mm.✖️ 1680mm, using the self-developed patented gantry dual-drive structure, while realizing the printing height while reducing the overall height of the equipment, is widely used in aerospace, aviation, navigation and other fields.
At the same time, it shared a variety of metal 3D printing equipment independently developed by Xin Jinghe-Radium Laser, focusing on the LiM-X800 equipment just released not long ago. As a large-size additive manufacturing equipment, it supports ten laser printing, has a larger forming size, and can better meet the use requirements in the fields of aerospace, aviation and navigation.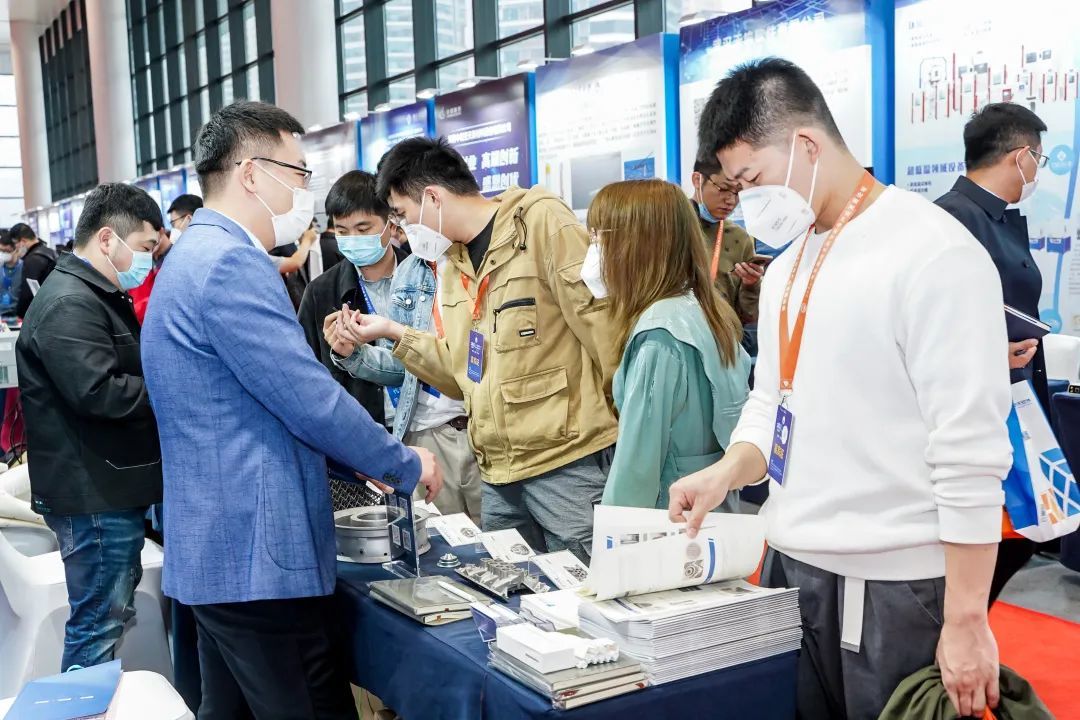 The booth attracted many guests to stop and watch the exhibition with cutting-edge scientific and technological innovation. Xin Jinghe-Radium Laser conducted in-depth docking and exchanges with professionals in various industries, looking forward to subsequent exchanges and cooperation.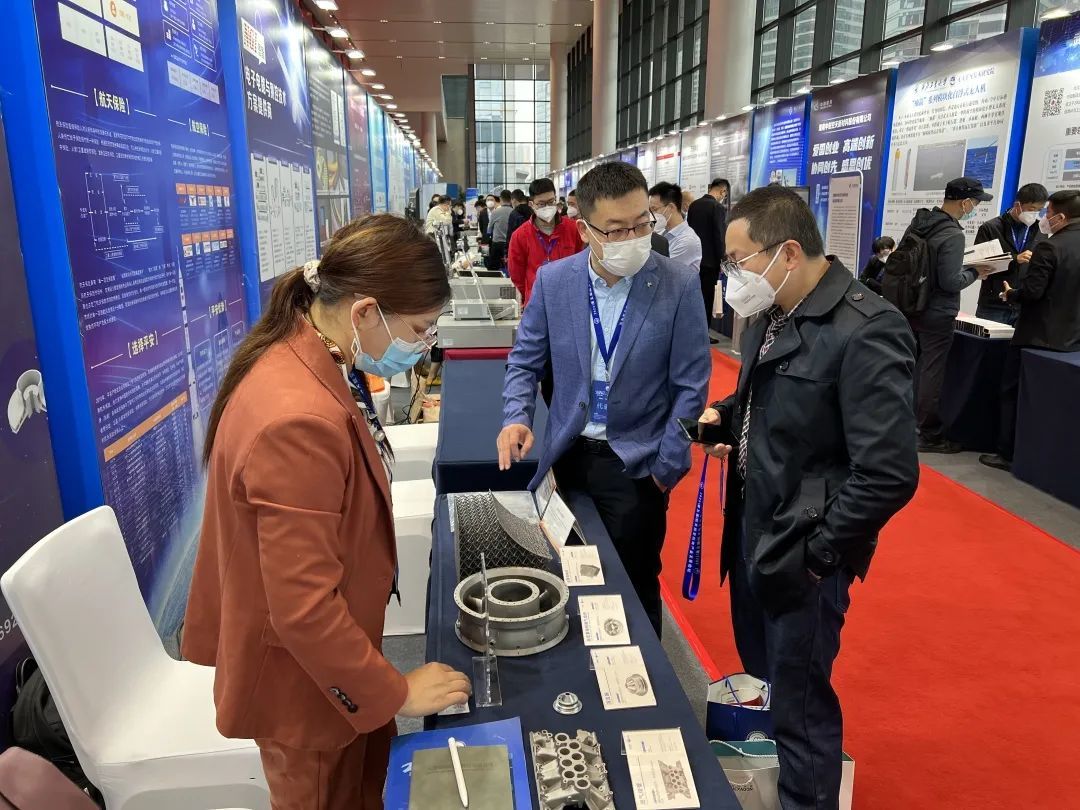 Deep cultivation technology research and development, to help the additive manufacturing industry scale production.
With years of technology accumulation and industry exploration in the field of metal additive manufacturing, Xin Jinghe-Radium Laser has undertaken a large number of research tasks in the fields of aviation, aerospace, aviation, shipping, energy and medical treatment, and has achieved mass installation applications.
In the future, Xin Jinghe-Radium Laser will continue to strengthen the technical reserve, deep cultivation technology research and development, in the metal additive manufacturing equipment research and development of continuous iteration, further improve the stability and reliability of equipment, to help China's additive manufacturing industry large-scale production.
Understand the market demand and provide high-quality solutions for metal additive manufacturing
In this forum, Xin Jinghe & Radium Laser met many potential partners. Through in-depth discussion and exchange, the market demand will be clearer, and together with colleagues in the industry, we will build a new ecology of aerospace and navigation industry with new science and technology, and contribute to the development of the new three aviation industries.
In the future, Xin Jinghe-Radium Laser will, as always, adhere to high-quality manufacturing, user-oriented, focus on product innovation and development; closely around the development trend of the additive manufacturing industry, to provide users with high-quality metal additive manufacturing solutions.
3D printing equipment, metal additive manufacturing
Permalloy additive manufacturing process plan, radium laser soft magnetic alloy forming process details!
Permalloy refers to an iron-nickel alloy with a nickel content in the range of 30% to 90%. This kind of soft magnetic alloy can effectively control the magnetic properties through appropriate process. It is a typical functional material with high permeability, low coercivity, high saturation magnetic induction, high Curie temperature, good corrosion resistance and good processing performance. Mainly used in alternating magnetic field, widely used in aerospace industry and telecommunications, measurement and control system. Commonly used permalloy 1J50, 1J79, 1J85 and so on. In the field of aerospace industry, permalloy is mainly used to manufacture precision components with high sensitivity, fine size, small size and low high frequency loss.
2023-08-15
---
Gather in Chang 'an, Talk about Additive Material | Radium Laser Appears at 6th IAME Conference
The 6th China (Xi 'an) International 3D Printing Conference and Qin Chuangyuan 3D Printing High-end Forum opened today. Radium Laser was unveiled with LiM-X150A equipment and typical metal 3D printing displays, sharing technological achievements and application cases, discussing the future development direction of additive manufacturing, and going to the digital future together.
2023-08-08
---