Xin Jinghe and its subsidiary Radium Laser entered Nanchang, Jiangxi Province, focusing on the development of the aviation industry.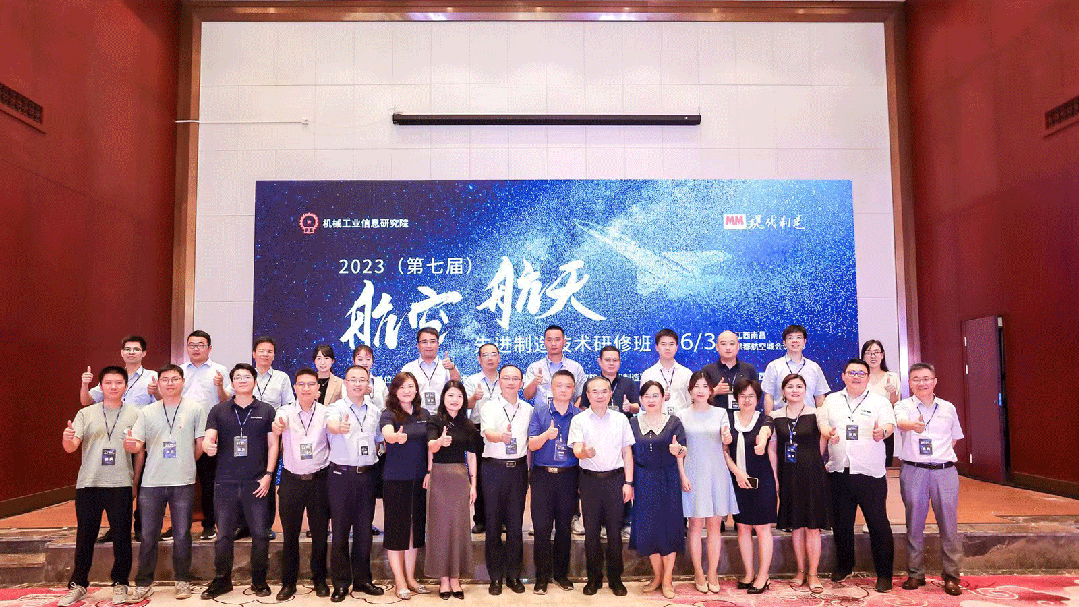 On June 30, the "2023 (7th) Aerospace Advanced Manufacturing Technology Seminar (Summit Forum)" jointly organized by Nanchang National High-tech Industrial Development Zone, Modern Manufacturing magazine of Machinery Industry Information Research Institute, and Jiangxi Research Institute of Beijing University of Aeronautics and Astronautics was held in Hongdu Aviation City Conference Center, Nanchang, Jiangxi Province.Xin Jinghe-Radium Laser was invited to participate as a representative enterprise of metal additive manufacturing industry., give keynote speeches and share advanced technologies and solutions in the aerospace field.
01Topic Report-Focus on Additive Manufacturing Batch Production
Qi Haihao, Sales Director of Xin Jinghe
During the forum,Qi Haihao, Sales Director of Xin Jinghe, made a theme report on "Application of Batch Production of Additive Manufacturing". As an emerging manufacturing technology, the application field of additive manufacturing is constantly expanding. The report focuses on sharing the solutions of additive manufacturing in aerospace and other fields, and demonstrates the company's strong R & D capability and excellent batch production capability to the audience with practical application cases.
02Exhibition display-typical display on the scene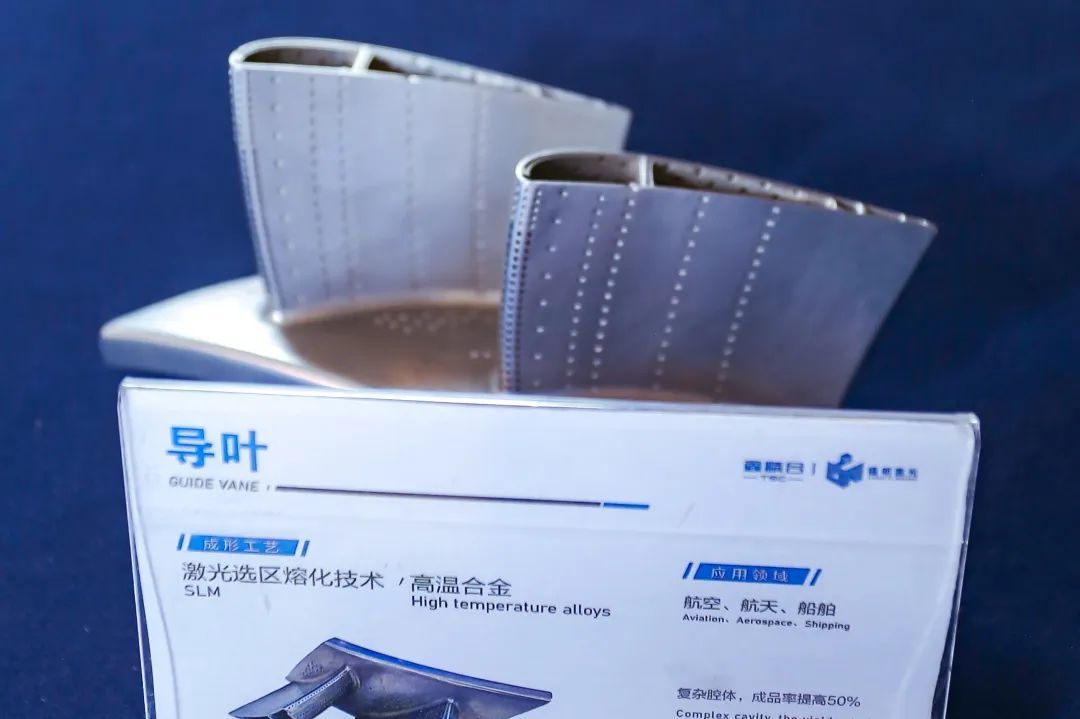 Guide vane: Complex cavity structure, manufactured by metal 3D printing, can increase the yield by 50%.
The forum set up an exhibition area, and typical metal 3D printing parts such as radium laser guide blades, volutes, cyclones, lily impellers, etc. were unveiled to exchange views with on-site scholars and professional audiences on the overall solution of additive manufacturing.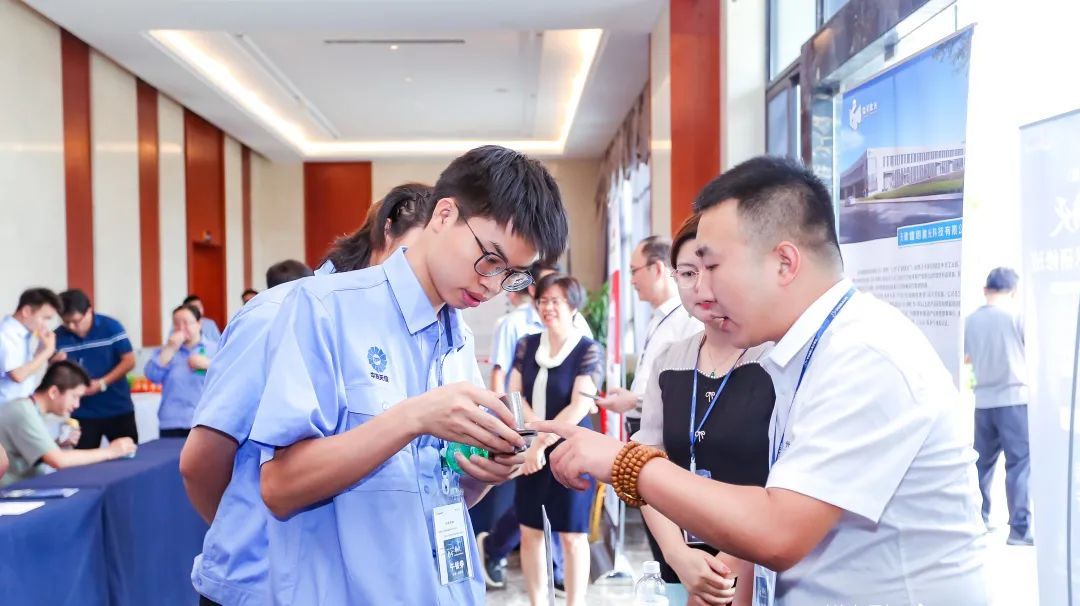 03Power traction-to promote the high-quality development of the aviation industry
Jiangxi aviation industry is a banner of the national aviation industry. Jiangxi Province has advanced aviation manufacturing capabilities and a complete aviation industry system, which has unique basic advantages in promoting the development of the aviation industry. Xin Jinghe-Radium Laser hopes to take advantage of this opportunity to go deep into the application needs of Jiangxi aviation industry chain, focus on the application of additive manufacturing technology, large-size high-end equipment research and development, and jointly promote the high-quality development of the aviation industry.
Permalloy additive manufacturing process plan, radium laser soft magnetic alloy forming process details!
Permalloy refers to an iron-nickel alloy with a nickel content in the range of 30% to 90%. This kind of soft magnetic alloy can effectively control the magnetic properties through appropriate process. It is a typical functional material with high permeability, low coercivity, high saturation magnetic induction, high Curie temperature, good corrosion resistance and good processing performance. Mainly used in alternating magnetic field, widely used in aerospace industry and telecommunications, measurement and control system. Commonly used permalloy 1J50, 1J79, 1J85 and so on. In the field of aerospace industry, permalloy is mainly used to manufacture precision components with high sensitivity, fine size, small size and low high frequency loss.
2023-08-15
---
Gather in Chang 'an, Talk about Additive Material | Radium Laser Appears at 6th IAME Conference
The 6th China (Xi 'an) International 3D Printing Conference and Qin Chuangyuan 3D Printing High-end Forum opened today. Radium Laser was unveiled with LiM-X150A equipment and typical metal 3D printing displays, sharing technological achievements and application cases, discussing the future development direction of additive manufacturing, and going to the digital future together.
2023-08-08
---