IAME Conference Successfully Concluded | Radium Laser Intelligent Manufacturing with Innovative Storage Power
On June 17, the 6th China (Xi'an) International 3D Printing Conference and Qin Chuangyuan 3D Printing High-end Forum came to a successful conclusion. The theme of this conference is "Innovation, Integration and Development". As a leading domestic metal 3D printing overall solution provider, Radium Laser was invited to attend the conference and gathered in Xi'an with all partners to jointly explore the innovation path of additive manufacturing technology and gain insight into the development trend.
01Academic and Technical Exchange of Additive Manufacturing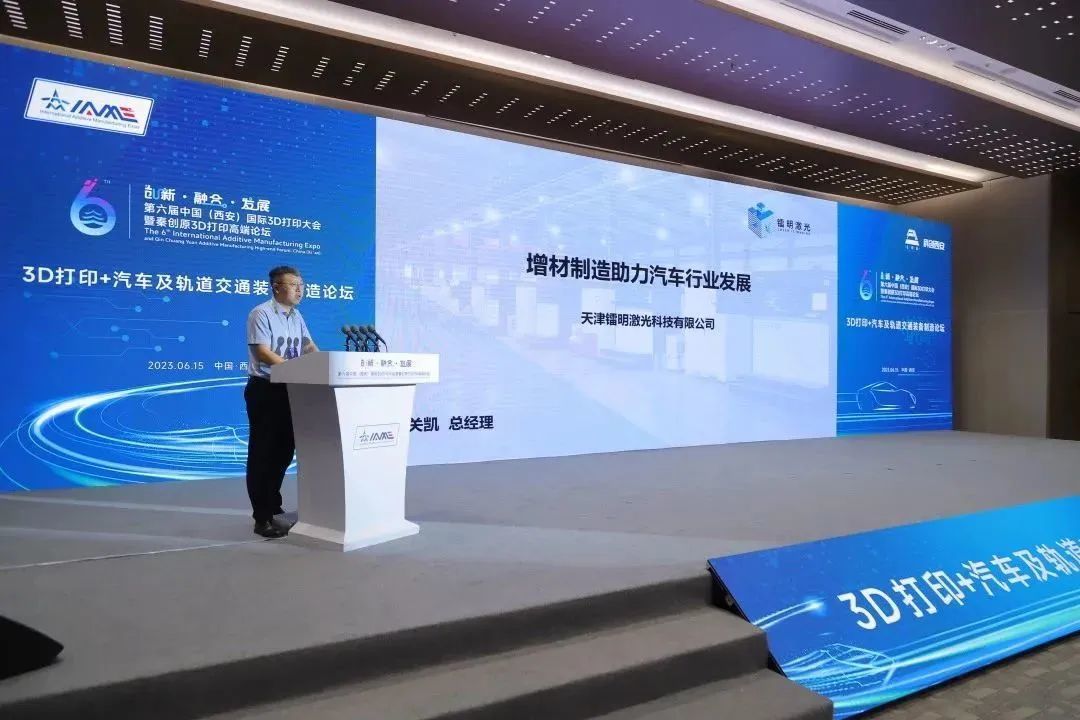 On the first day of the opening on June 15, Dr. Guan Kai, general manager of Radium Laser, was invited to attend the 3D printing automobile and rail transit equipment manufacturing forum and gave a keynote speech on "Additive Manufacturing Helps the Development of the Automobile Industry. Share the solution of additive manufacturing in the automotive field and the service case of radium laser; And put forward the mass production path of additive manufacturing technology in the manufacture of complex structural parts of automobiles.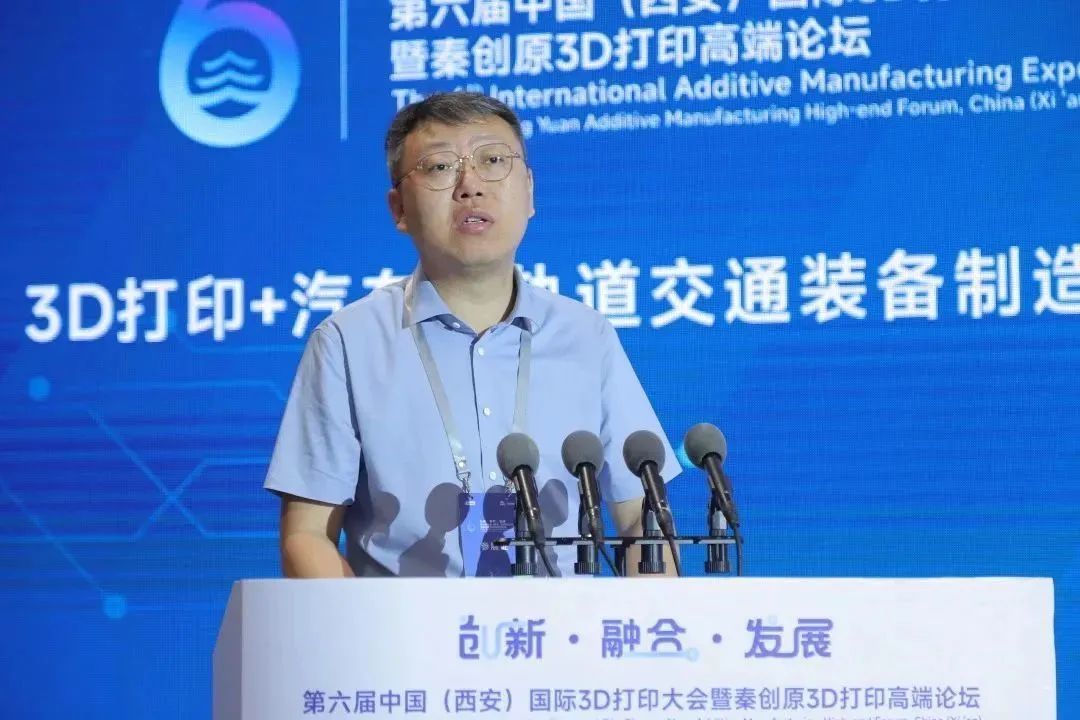 02 3D Printing Technology and Equipment Exhibition
As an important part of IAME conference, 3D printing technology and equipment exhibition opened at the same time, radium laser with classic products LiM-X150A series of equipment for all-round display.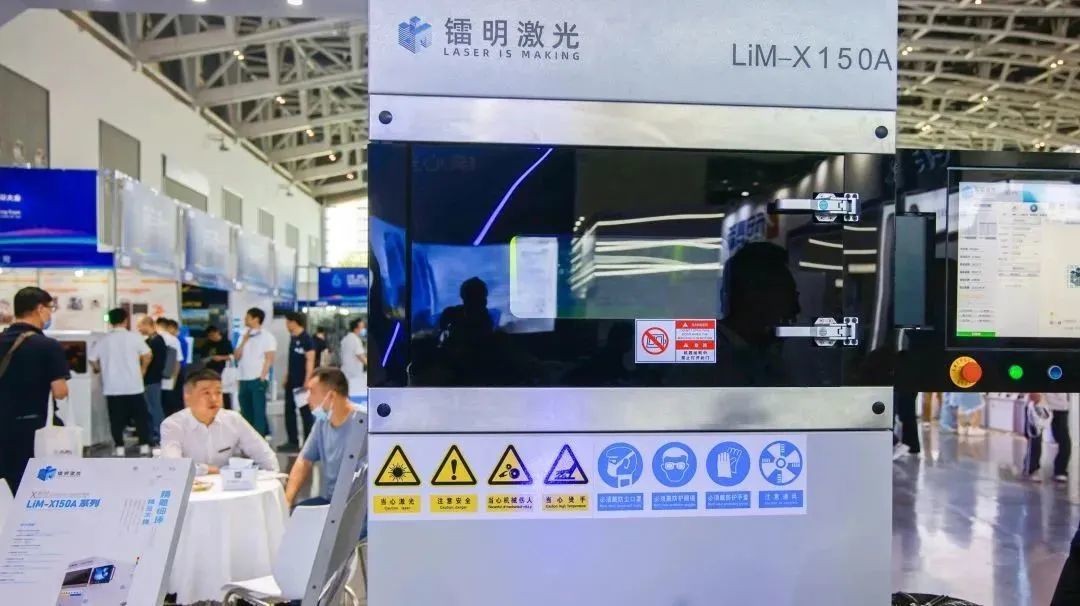 As a small and sophisticated metal 3D printing equipment, using 220V input voltage design, more suitable for schools, research institutes and other application scenarios, widely favored. Many professional visitors to the field staff to understand the company's independent research and development of LiM-X400M mold industry special equipment, LiM-X800 series of large-size equipment and other product performance and characteristics.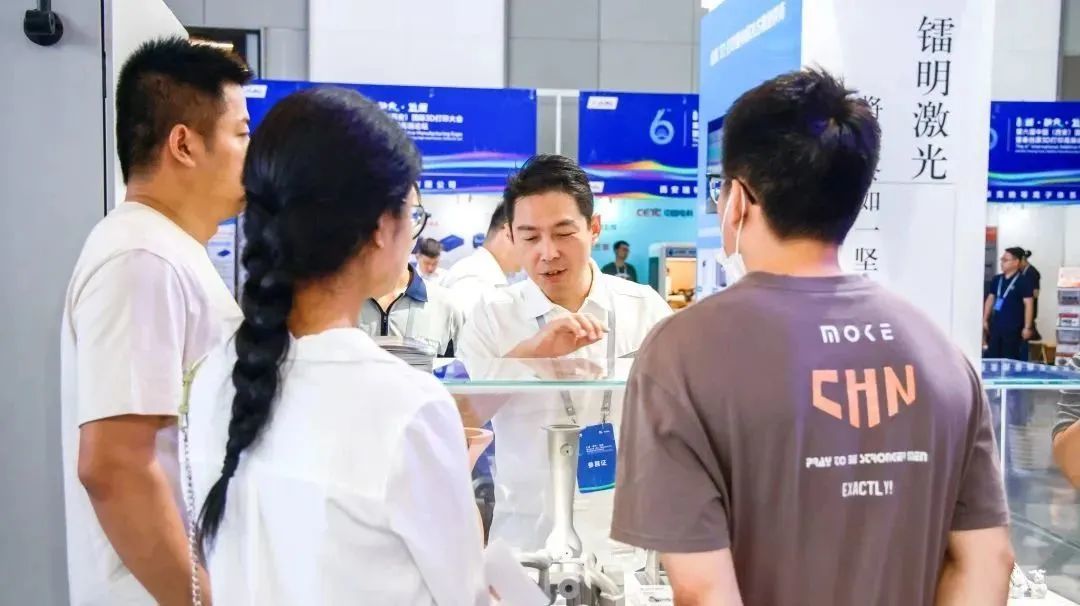 The scene also exhibited typical exhibits of metal 3D printing in the fields of aerospace, automobile and ship, industry, etc., which attracted much attention.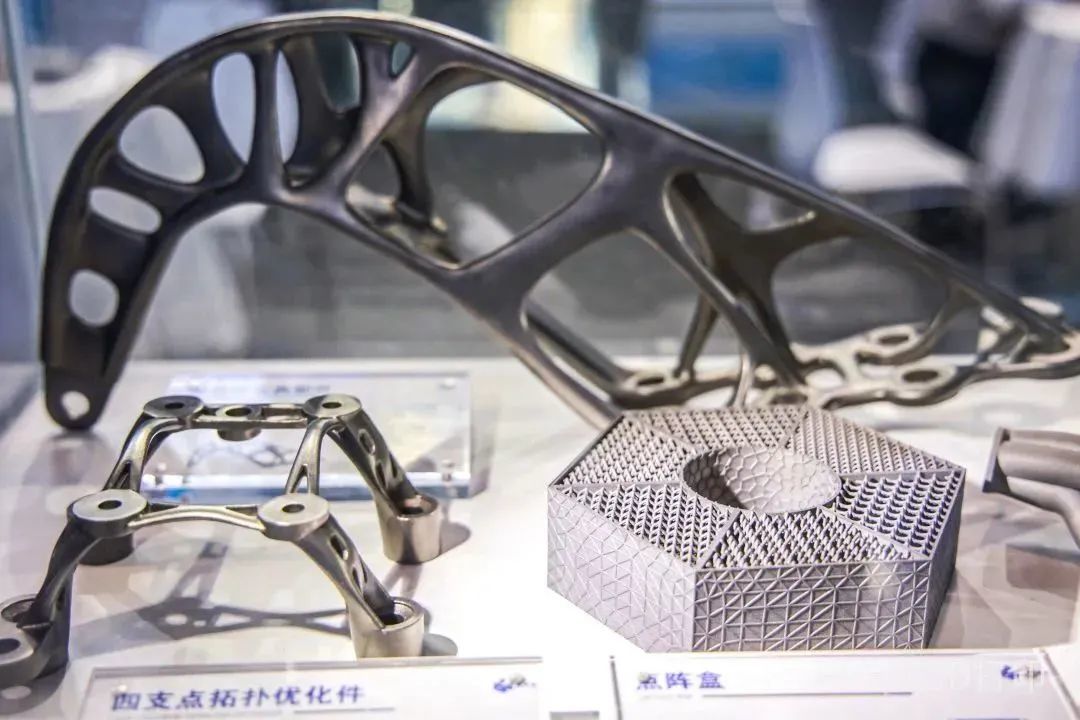 03Hand in hand to promote the rapid development of the industry
Over the years, Radium laser deep ploughing and thick planting technology research and development, relying on industry experience, combined with user feedback, continue to overcome key issues, to achieve new breakthroughs in technology, equipment, technology. We will always uphold the concept of "making manufacturing more efficient" and bring differentiated solutions to different users. Join hands with partners to help the innovation, development and integration of 3D printing manufacturing industry with cutting-edge technological achievements.
Permalloy additive manufacturing process plan, radium laser soft magnetic alloy forming process details!
Permalloy refers to an iron-nickel alloy with a nickel content in the range of 30% to 90%. This kind of soft magnetic alloy can effectively control the magnetic properties through appropriate process. It is a typical functional material with high permeability, low coercivity, high saturation magnetic induction, high Curie temperature, good corrosion resistance and good processing performance. Mainly used in alternating magnetic field, widely used in aerospace industry and telecommunications, measurement and control system. Commonly used permalloy 1J50, 1J79, 1J85 and so on. In the field of aerospace industry, permalloy is mainly used to manufacture precision components with high sensitivity, fine size, small size and low high frequency loss.
2023-08-15
---
Gather in Chang 'an, Talk about Additive Material | Radium Laser Appears at 6th IAME Conference
The 6th China (Xi 'an) International 3D Printing Conference and Qin Chuangyuan 3D Printing High-end Forum opened today. Radium Laser was unveiled with LiM-X150A equipment and typical metal 3D printing displays, sharing technological achievements and application cases, discussing the future development direction of additive manufacturing, and going to the digital future together.
2023-08-08
---