Customer Case-Material Industry Event Radium Laser Promots China Machine New Material to Achieve Independent Material Verification
Metal powder materials-the key to metal 3D printing
Metal 3D printing material is an important material basis for the development of metal 3D printing technology. To some extent, the development of materials determines whether 3D printing can have a wider range of applications. The research and development and breakthrough of metal 3D printing materials is the basis for the promotion and application of metal 3D printing technology, and also the fundamental guarantee to meet the printing, which is conducive to promoting the breakthrough of metal 3D printing industry and promoting the reform of aerospace, machinery, medical and other high-end fields. At present, 3D printing is developing rapidly in aerospace, automobile manufacturing, medical equipment and other fields, which is the opportunity period of metal 3D printing. Industry insiders believe that the industry is highly concentratedMetal 3D printingIt is expected to usher in more significant development on the basis of further innovation in metal materials.
China Machine New Material Research Institute (Zhengzhou) Co., Ltd.(hereinafter referred to as "China Machinery New Materials") is a new type of research and development jointly initiated and constructed by China Machinery Science Research Institute Group Co., Ltd., Beijing Machinery Science Guochuang Lightweight Research Institute Co., Ltd., Zhengzhou Municipal People's Government and Zhengzhou High-tech Zone Institution. Relying on national scientific and technological innovation platforms such as the National Lightweight Material Forming Technology and Equipment Innovation Center, the State Key Laboratory of Advanced Forming Technology and Equipment, the Institute conducts scientific theoretical research, cutting-edge technology research and achievement transfer and transformation, and builds ultra-high-speed laser cladding Technology laboratory, 3D printing technology laboratory, additive manufacturing materials laboratory and other professional research rooms.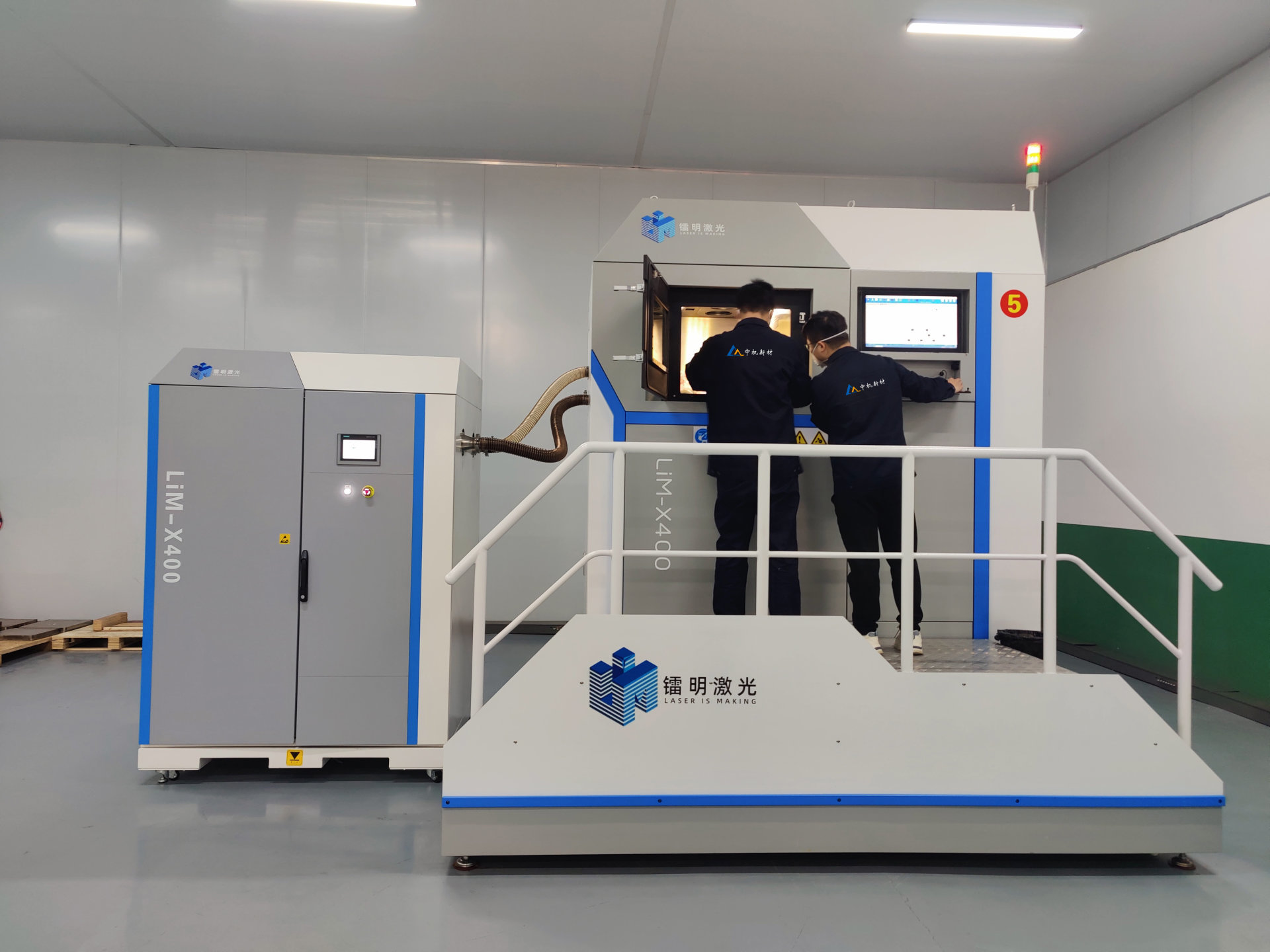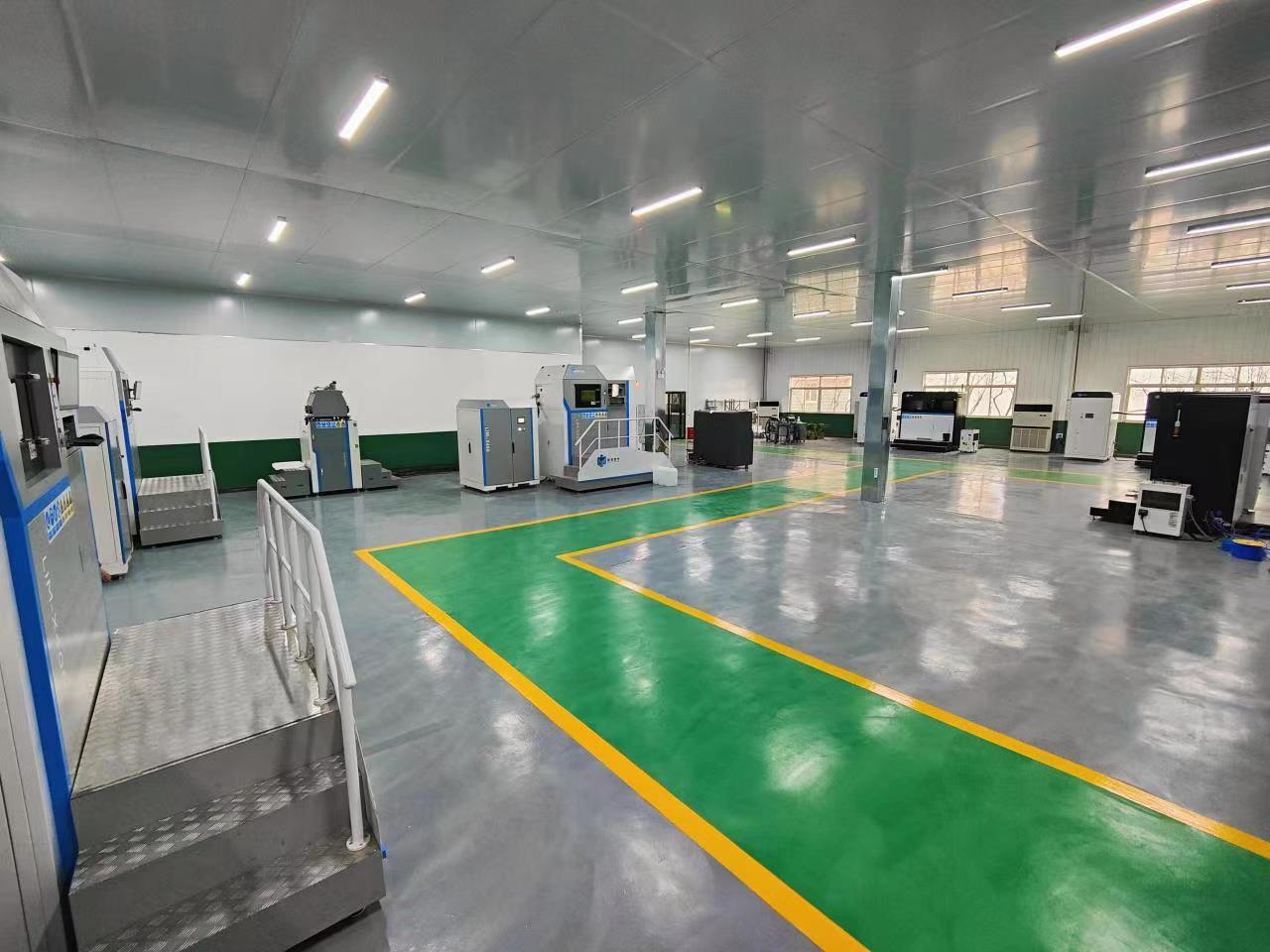 Many radium laser equipment purchased by China New Materials
Radium laser metal 3D printing equipment
Promoting metal powder validation and innovation
The importance of metal powder materials determines that they must be strictly verified before application, and the materials that pass the verification can ensure the performance of the formed parts. In the past, the research and development and verification of metal powder materials by China Machine New Material could only detect the chemical elements, particle size, fluidity and other indexes of the material itself in the laboratory, and could not verify the mechanical properties of the formed products. It is precisely based on this demand that China Machine New Material purchased LiM-X400 series of 3D printing equipment from Radium Laser, which has realized the verification of material formed products in the laboratory.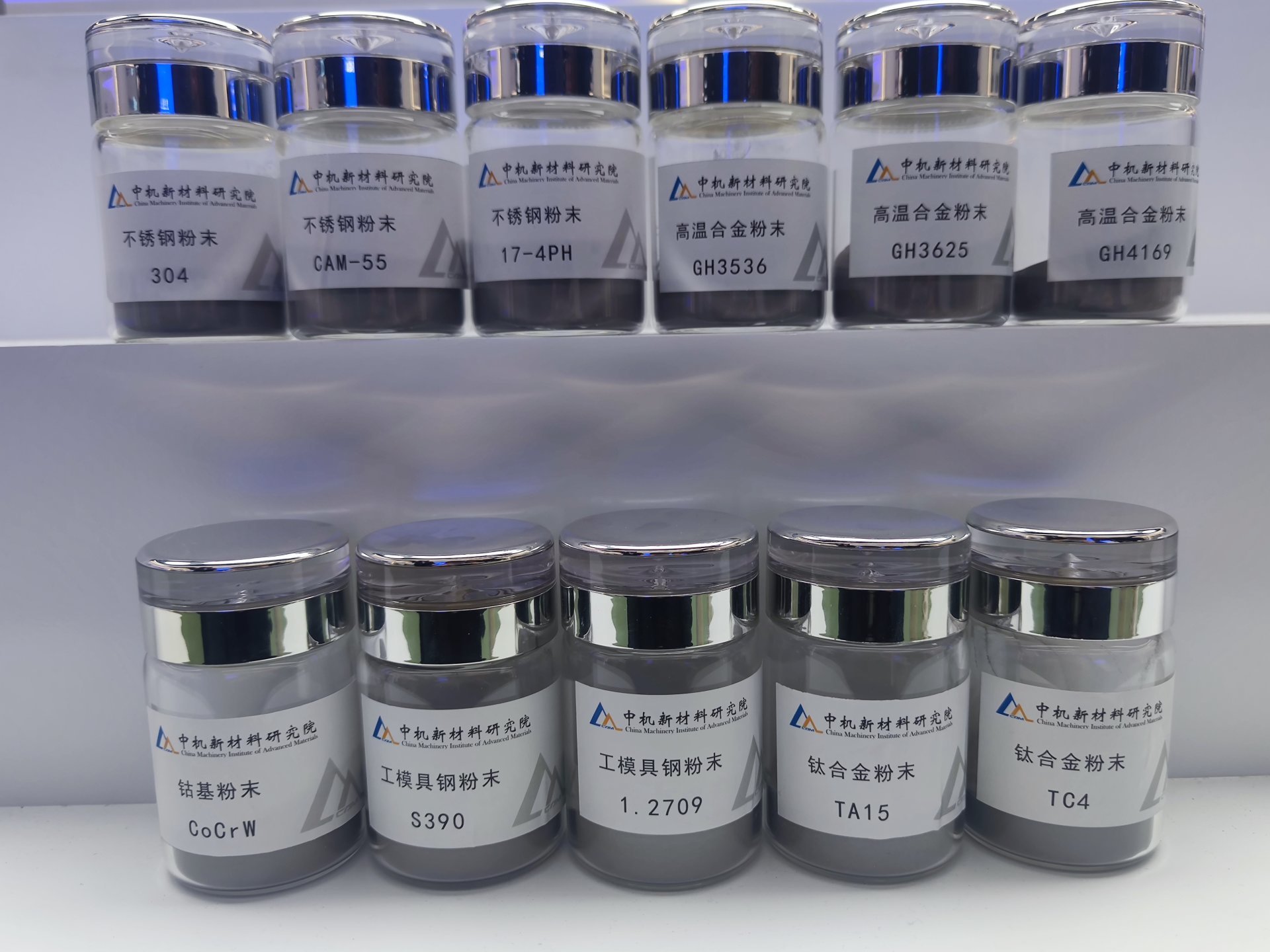 Material validation with radium laser 3D printer for new materials in China
According to Fan Bin, general manager of China Machine New Materials, "Before the metal powder left the factory, because there was no 3D printing equipment, the final mechanical properties of the powder such as morphology and processing state could not be obtained. Therefore, after the material was delivered to the customer, the material properties were determined through the feedback of the customer's printing results. In this case, due to different processes, parameter settings and other factors in the printing process, the particle size distribution, fluidity and other data of the powder will have subtle differences, making it difficult for us to confirm its accurate state.The 3D printing equipment of Tianjin Radium Laser Technology Co., Ltd. (hereinafter referred to as "Radium Laser") helps us to pre-stage the powder verification work. Before the powder is delivered, the stability and printing effect of metal materials are verified by 3D printing forming samples, which provides guarantee for batch use of materials."After the introduction of 3D printing equipment, the process of material verification is advanced to the material before leaving the factory, which greatly improves the efficiency of material research and development, and also plays an effective role in promoting the application of new materials. At present, many grades of materials such as high-temperature alloys and titanium alloys have been well verified on the 3D printing equipment of the radium laser LiM-X series.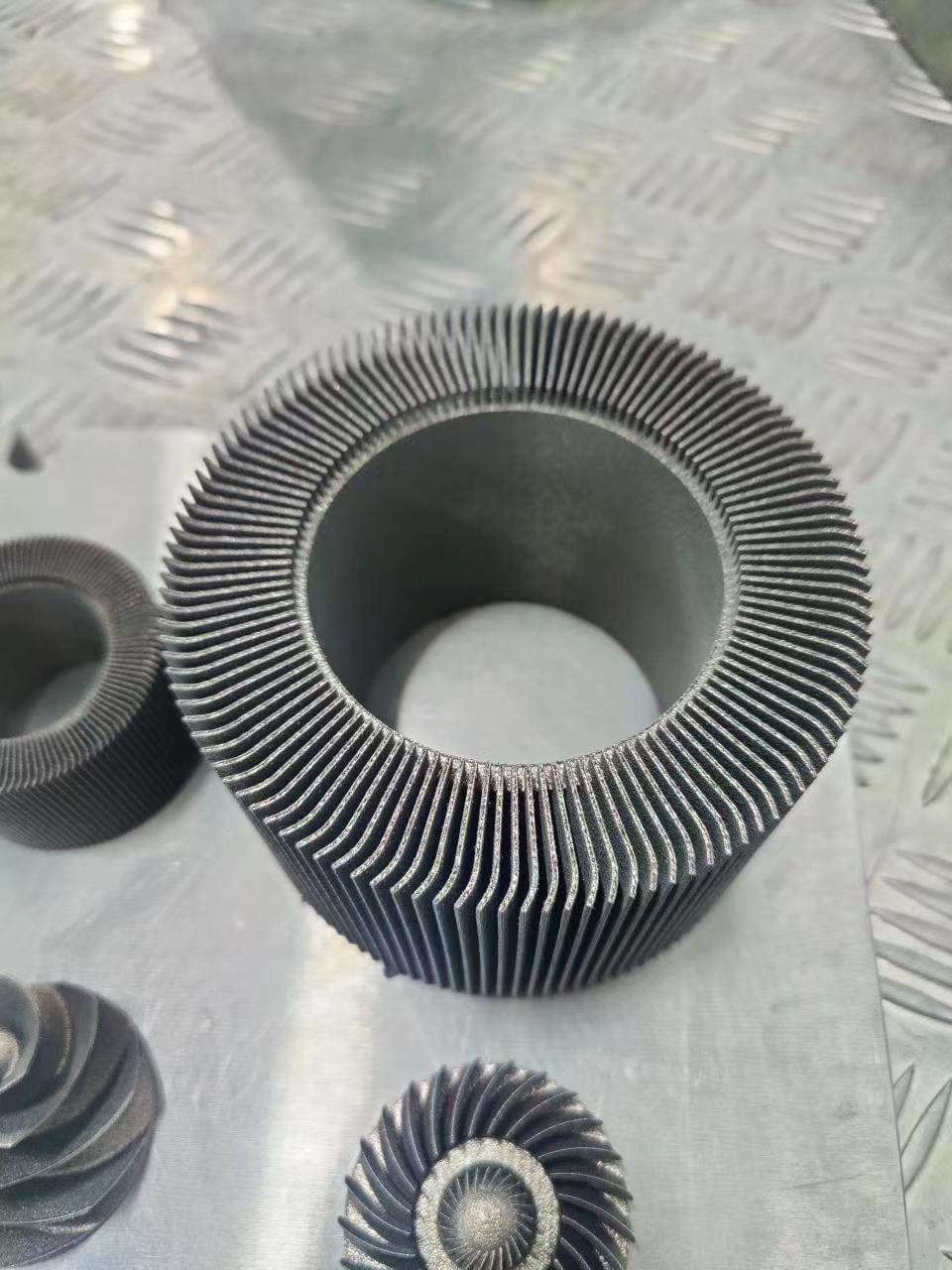 Proofing parts of radium laser 3D printer for new materials in China
Professional after-sales team & perfect training mechanism
Remove customer worries
After the equipment was sold, Radium Laser provided perfect product training and on-site explanation to help customers quickly master the operation and maintenance of the equipment. While realizing face-to-face communication with customers, it also helped customers solve the problems encountered in the 3D printing process and ensured the stable operation of the equipment. General Manager Fan of China Machine New Materials mentioned, "After purchasing the equipment of Radium Laser, three engineers conducted long-term equipment debugging and operation training here, and did not leave until we fully mastered the operation method of the equipment. In the later printing process, no matter what problems were encountered, the technicians of Radium Ming also provided us with corresponding solutions at the first time. They were very professional and dedicated."
Radium laser has a strong after-sales team. Fast, accurate, thoughtful and thorough, is the after-sales purpose of radium laser. The customer service staff of Radium Laser is on standby 24 hours a day, always paying attention to changes in customer needs and satisfaction with products, and always taking effective solutions to customer problems as the criterion, allowing customers to purchase machines without worry and establishing a good reputation.
Metal 3D printing has a wide range of applications. There are many application scenarios in aerospace, automobile manufacturing, injection molds, medical and other industries. Many important parts are completed by 3D printing, and mature and high-performance powder materials directly affect finished products. The success rate of printing also affects the development of 3D printing technology to a certain extent. In the future, with the continuous development and application of new materials, 3D printing can be applied in a wider range of fields, and then realize that 3D printing has become the main means of manufacturing, which greatly promotes technological innovation and advanced manufacturing development.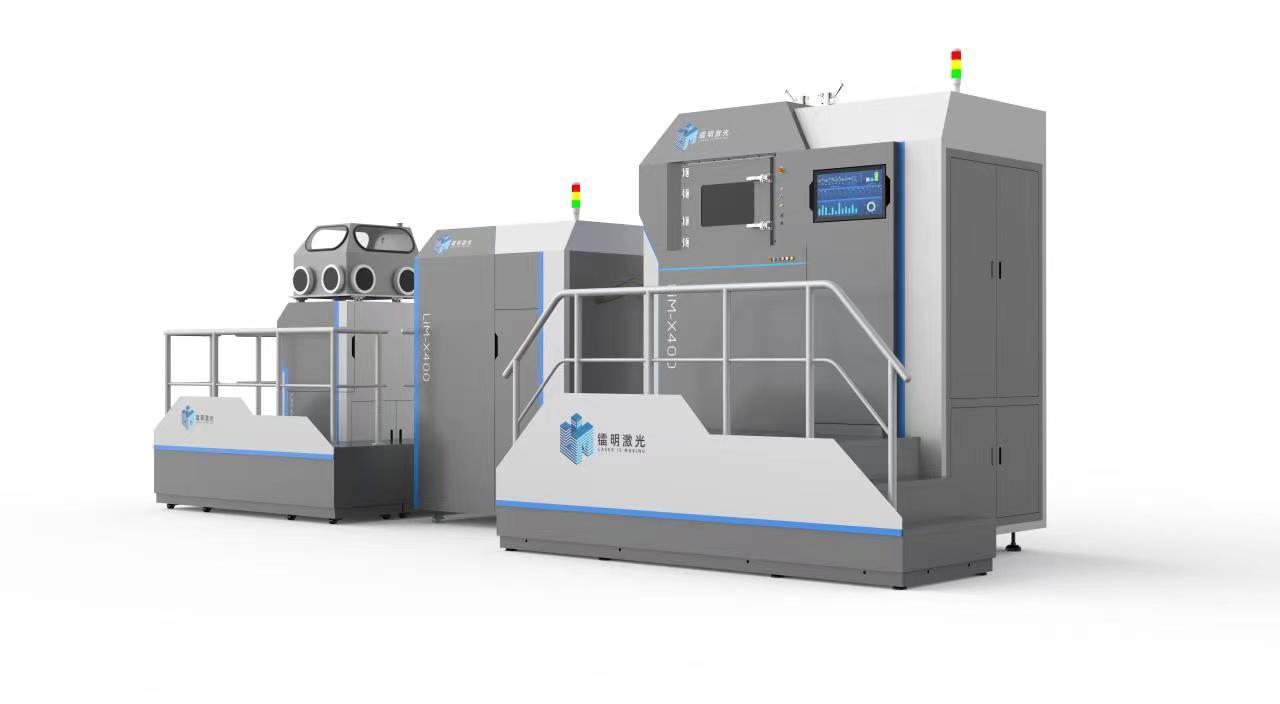 LiM-X400 series:
Forming size: 400mm × 450mm × 500mm (excluding substrate) (customizable)
Printing accuracy: ≤ ± 0.1mm(XY)
Equipment advantages►►
1. High reliability, all core components are selected from domestic and foreign head suppliers, with high precision, reliable performance, high degree of equipment automation, convenient installation and debugging, and good human-computer interaction.
2, high efficiency and stability, in the forming efficiency, process optimization, dust filtration to make outstanding innovation, reduce inert gas consumption, the use of permanent filtration system, no need to replace the filter.
3, safety protection, the use of printing and cleaning powder using multi-station conversion, the whole safety protection, reduce the contact between the operator and the powder, strictly ensure the use of equipment environment clean.
4. Comprehensive solutions, providing solutions from raw materials, powder treatment to processing technology, process analysis, and post-processing methods.
Functional characteristics►►
1, selective laser melting equipment LiM-X400 series of standard processing size is 400mm x 450mm x 500mm and provide multi-laser system. General selection of laser melting equipment LiM-X400 series with its large production space and laser technology to become a high-performance equipment. An extremely rich base of devices and a wide selection of configurations enable application-oriented device configurations.
2. Use the software Magics RP and the module Support GeneratorSG and slicing software SLM Build Processor to process and generate the processing files. Data formats used in professional fields can be downloaded and edited.
Permalloy additive manufacturing process plan, radium laser soft magnetic alloy forming process details!
Permalloy refers to an iron-nickel alloy with a nickel content in the range of 30% to 90%. This kind of soft magnetic alloy can effectively control the magnetic properties through appropriate process. It is a typical functional material with high permeability, low coercivity, high saturation magnetic induction, high Curie temperature, good corrosion resistance and good processing performance. Mainly used in alternating magnetic field, widely used in aerospace industry and telecommunications, measurement and control system. Commonly used permalloy 1J50, 1J79, 1J85 and so on. In the field of aerospace industry, permalloy is mainly used to manufacture precision components with high sensitivity, fine size, small size and low high frequency loss.
2023-08-15
---
Gather in Chang 'an, Talk about Additive Material | Radium Laser Appears at 6th IAME Conference
The 6th China (Xi 'an) International 3D Printing Conference and Qin Chuangyuan 3D Printing High-end Forum opened today. Radium Laser was unveiled with LiM-X150A equipment and typical metal 3D printing displays, sharing technological achievements and application cases, discussing the future development direction of additive manufacturing, and going to the digital future together.
2023-08-08
---