Customer Case-Steel Industry Event Radium Laser 3D Printing Makes Baoshan Steel Equipment "Reborn"
Metal 3D Printing -- Digital Green Intelligent Manufacturing Technology
In recent years, the state has vigorously developed the circular economy and promoted the economical and intensive use of resources. In July 2021, the National Development and Reform Commission issued the "14th Five-Year Plan for the Development of Circular Economy", which deployed five key projects such as the construction of the urban waste material recycling system and six key actions such as the high-quality development of the remanufacturing industry. Carrying out the scientific research and engineering application of remanufacturing is of great significance to ensure the security of national resources, help achieve carbon peak and carbon neutrality, and promote the construction of ecological civilization. At present, remanufacturing has been widely used in steel, nuclear power, coal mines, automobiles, aviation, molds and other fields.
Let the waste products through digital technology means to repair and transform, restore the original value, this is the remanufacturing process. This remanufacturing process can generally save more than 60% of energy, more than 70% of materials and more than 50% of costs. The performance of some remanufactured products can even exceed that of prototype new products, which not only has good economy, but also is more convenient and efficient. Especially for products imported or discontinued in the early stage, remanufacturing is basically the only solution, while metal 3D printing remanufacturing is one of the most advanced technologies at present.
China Baowu--Smart steel promotes the development of 3D printing industrialization
China Baowu Iron and Steel Group Co., Ltd. (hereinafter referred to as China Baowu) was formed by the joint reorganization of the former Baosteel Group Co., Ltd. and Wuhan Iron and Steel (Group) Company. Baowu Group carries the historical responsibility of the transformation and upgrading of China's steel industry, and Smart Steel is an important starting point for promoting the supply-side structural reform of the steel industry. As early as 2006, Baosteel applied 3D printing to the steel industry and used projects to promote the further development of 3D printing in the industrial field. In recent years, we have successfully "printed and remanufactured" a series of products such as rolling mill housing, flat head cover, universal joint shaft and foot roller, and have participated in the formulation of a number of industry standards for laser additive remanufacturing.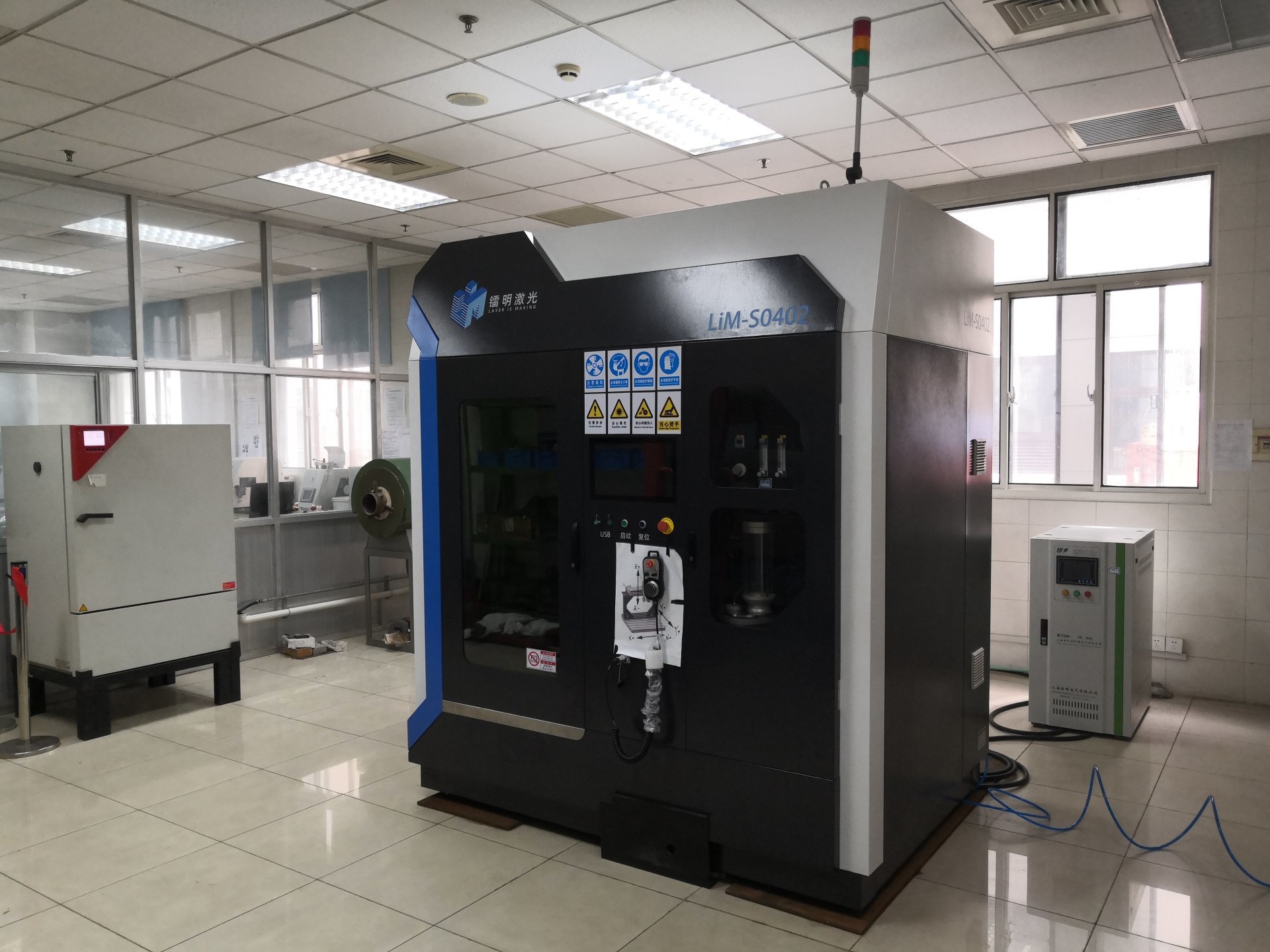 LiM-S0402 of Radium Laser Near Net Forming Equipment Purchased by Baosteel Central Research Institute
LiM-S0402 of Radium Laser Near Net Shaping Equipment
Let the waste parts "get a new life"
Connecting laser 3D printing equipment can directly print metal parts, which can not only make waste parts "reborn", but also improve performance and extend life. This is not a science fiction movie, but a technological revolution in manufacturing that is taking place around us.
The Central Research Institute of Baosteel Co., Ltd. purchased a laser near net shaping equipment LiM-S0402 from Tianjin Radium Laser Technology Co., Ltd. (Radium Laser for short) in 2020. Dr. Wu Qiong of the Central Research Institute said: "At that time, a research project was planned. Aiming at the problem that some key equipment in the factory lost its function due to wear, cracking and other reasons during use, we thought about how to repair it so as to restore its original function, reduce losses. In order to solve this problem, a series of investigations were conducted, various technical methods such as surfacing, spraying, plasma repair, etc. were compared, and the laser 3D printing scheme was comprehensively selected, and the near-net forming equipment LiM-S0402 of radium laser was purchased through bidding."
Dr. Wu said: "First of all, laser 3D printing is more controllable in terms of energy and shape; secondly, laser 3D printing can choose a wide range of materials; third, the operation and maintenance of laser 3D printing equipment is also more convenient. Laser 3D printing has a lot of demand in steel application scenarios, and there is a lot of research and development work in the future. We use it more in the laboratory for design and simulation tests. One is to explore materials and study what materials to use for repair or reinforcement. The second is used to explore the process, for the large production of physical repair accumulation reference process. At present, we have applied this equipment to form a solution to a number of on-site problems and applied the solution to mass production."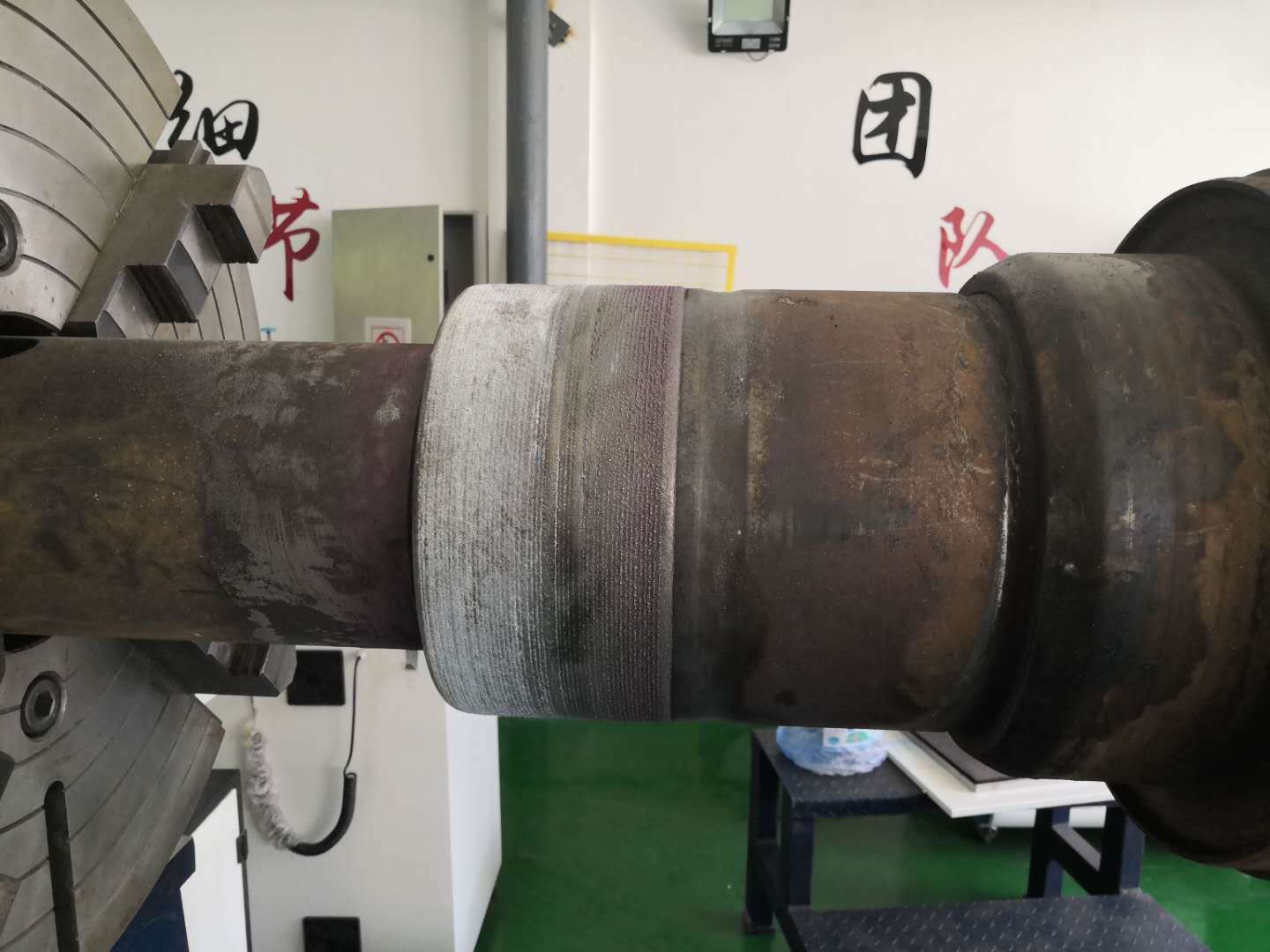 Baosteel Central Research Institute uses LiM-S0402 to repair parts
High Efficiency & Low Cost
3D printing technology shines in the steel industry
The cost of re-opening the mold during part repair is high and does not require mass production, so 3D printing provides a new idea for product repair. Firstly, a three-dimensional model diagram of the part is established through surveying and mapping, then the printing path is designed through slicing, and stored as a file that can be directly read and used by the 3D printer, the file is loaded into the printer, and the 3D printing material is loaded at the same time, the printing platform is debugged, the printing parameters are set, and finally the additive processing process of the part is completed.
Use of advancedMetal 3D printing additive manufacturing equipmentAccording to the working conditions, material characteristics and production technical requirements of the workpiece to be processed, the most suitable processing technology can be selected to improve the wear resistance, corrosion resistance, oxidation resistance and hot corrosion performance of the metal surface, and repair the surface service damage and manufacturing defects of the metal material, Realize the reliable connection of refractory, difficult to weld and easy to deform metal components.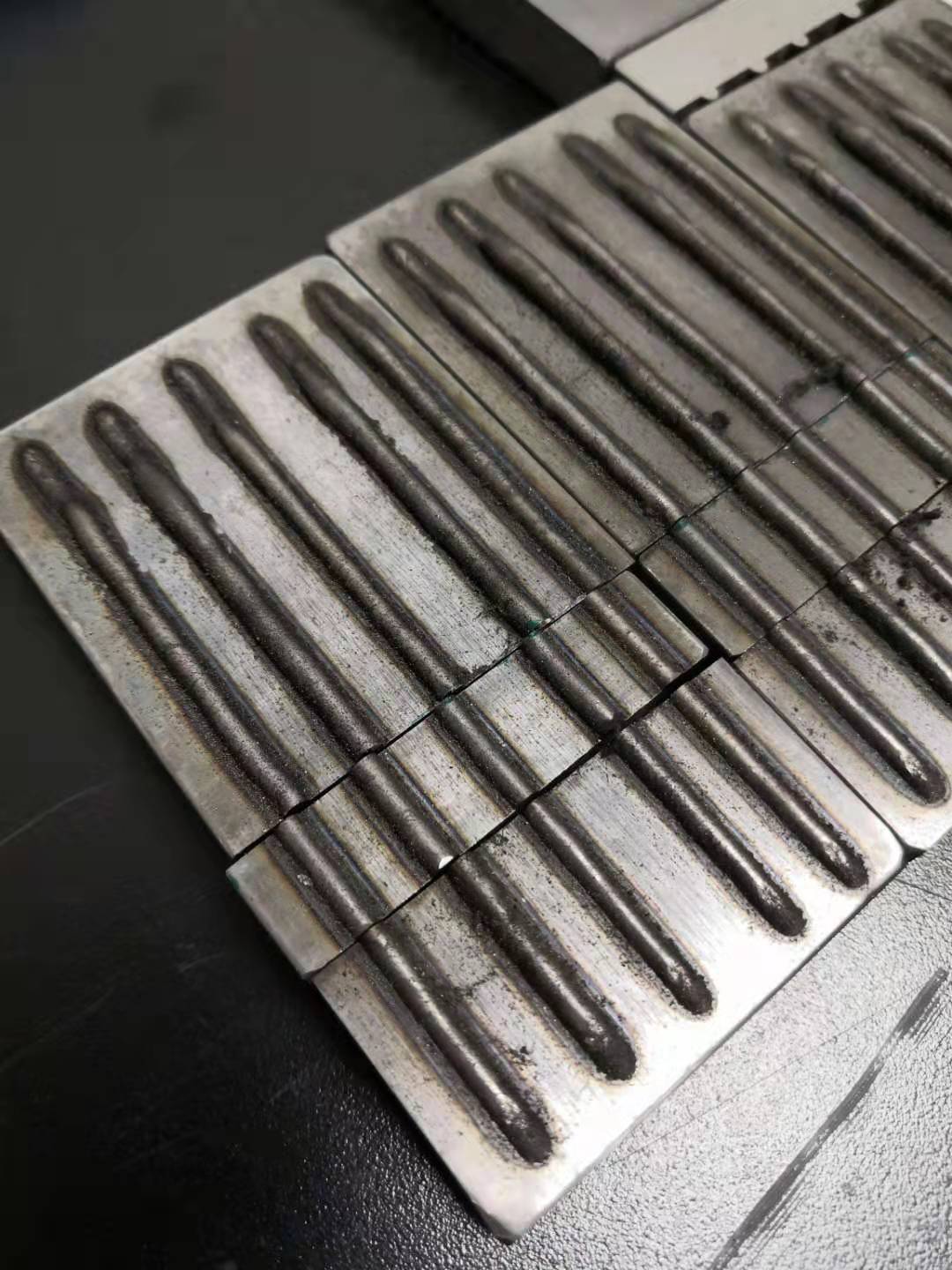 Baosteel Central Research Institute uses LiM-S0402 to print parts
Professional & Sincere
Win the trust of customers
Radium Laser Company has more than 200 employees, including more than 50 technical research and development teams, mainly from internationally renowned additive manufacturing equipment companies and many key universities in related fields. More than 50% of the team members have more than 10 years of experience in product development and lean manufacturing management. The company has more than 70 core technology patents, access to national high-tech and other honorary qualifications.
According to Dr. Wu's recollection, "Radium Laser attaches great importance to our project. In the early communication, the project leader conducted many rounds of communication with us and exchanged many opinions on the civilian metallurgical industry market and 3D printing remanufacturing technology. From the installation and debugging of hardware to the operation demonstration of software, Radium Laser has given us professional and patient guidance. After this process, our team has deepened its awareness of this equipment, and was also moved by the sincere service attitude of Radium Laser. The two parties have established a good foundation for cooperation."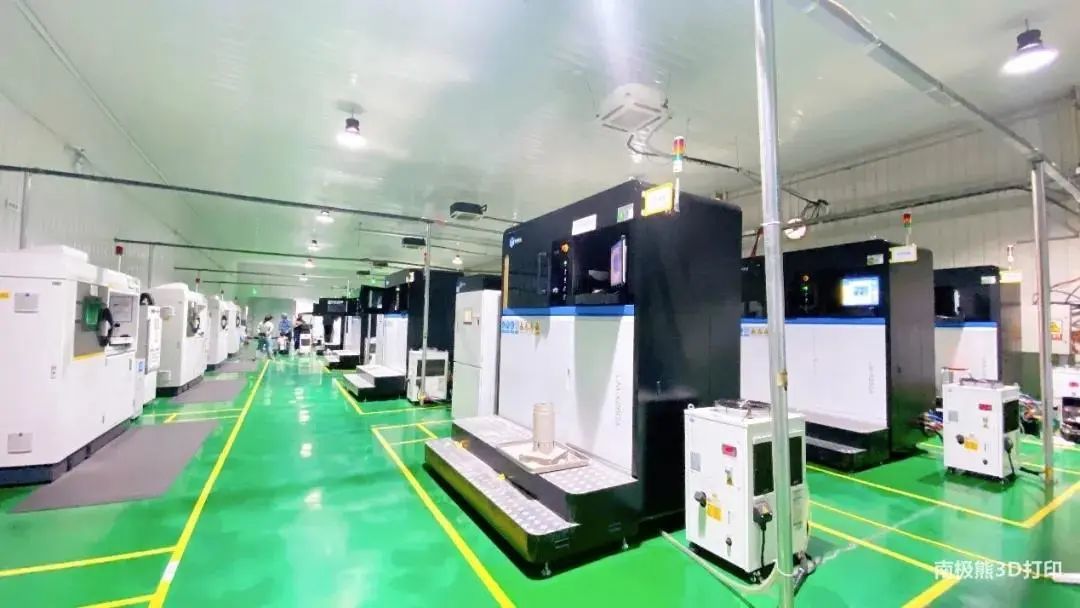 Compared with traditional manufacturing methods, 3D printing technology is not restricted by traditional processes and manufacturing resources, which greatly reduces development costs, shortens the development cycle, and breaks through the limitations of traditional manufacturing processes for complex shapes. It brings about production and processing. The revolutionary change of concept has played an important role in promoting the field of equipment remanufacturing. In the future, Radium Laser will also be committed to expanding the extension of laser 3D printing remanufacturing technology and promoting the wider application of 3D printing in the industrial field.
Permalloy additive manufacturing process plan, radium laser soft magnetic alloy forming process details!
Permalloy refers to an iron-nickel alloy with a nickel content in the range of 30% to 90%. This kind of soft magnetic alloy can effectively control the magnetic properties through appropriate process. It is a typical functional material with high permeability, low coercivity, high saturation magnetic induction, high Curie temperature, good corrosion resistance and good processing performance. Mainly used in alternating magnetic field, widely used in aerospace industry and telecommunications, measurement and control system. Commonly used permalloy 1J50, 1J79, 1J85 and so on. In the field of aerospace industry, permalloy is mainly used to manufacture precision components with high sensitivity, fine size, small size and low high frequency loss.
2023-08-15
---
Gather in Chang 'an, Talk about Additive Material | Radium Laser Appears at 6th IAME Conference
The 6th China (Xi 'an) International 3D Printing Conference and Qin Chuangyuan 3D Printing High-end Forum opened today. Radium Laser was unveiled with LiM-X150A equipment and typical metal 3D printing displays, sharing technological achievements and application cases, discussing the future development direction of additive manufacturing, and going to the digital future together.
2023-08-08
---