Customer Case-Automotive Industry-Radium Laser Joins Foton Cummins to Help Industry Go First
Application Scenarios of 3D Printing in the Automotive Industry
Metal 3D printing plays an important role in the field of automobile design and development, especially in the verification of engine intake and exhaust side components. Traditional automobile development and design of metal parts, often need molds, long cycle, low efficiency, high cost, can not quickly achieve the production of metal prototype, verification.
After the use of metal 3D printing technology, designers can not only make the model design lighter, more complex, and more excellent performance, but also design a good model only at a very low cost, shorter process, through the metal 3D printer in a few hours or dozens of hours of printing and simple post-processing, you can get the physical model. After the trial installation of the physical model is completed, the 1:1 assessment experiment can be carried out. If the design is found to be unreasonable, the model can be modified immediately, and the printing and verification work can be carried out again. After the final model is determined to be correct, it can be mass produced. This approach greatly accelerates the iteration cycle of automotive design updates, which also provides favorable conditions for technological innovation in the automotive industry.
beijing futian cummins engine co ltd(hereinafter referred to as "Foton Cummins") was established in 2008. It is a joint venture between Cummins, the world's leading power solution provider, and Beiqi Foton Motor Co., Ltd., a Chinese commercial vehicle company. It is the world's advanced diesel engine production base, mainly producing light, Medium and heavy diesel engines. The factory has an engine manufacturing system designed in accordance with the world's leading technical standards and quality control standards. The production equipment has a high degree of automation. The products mainly include F series and X series engines with various displacements, with an annual production capacity of 520,000 units.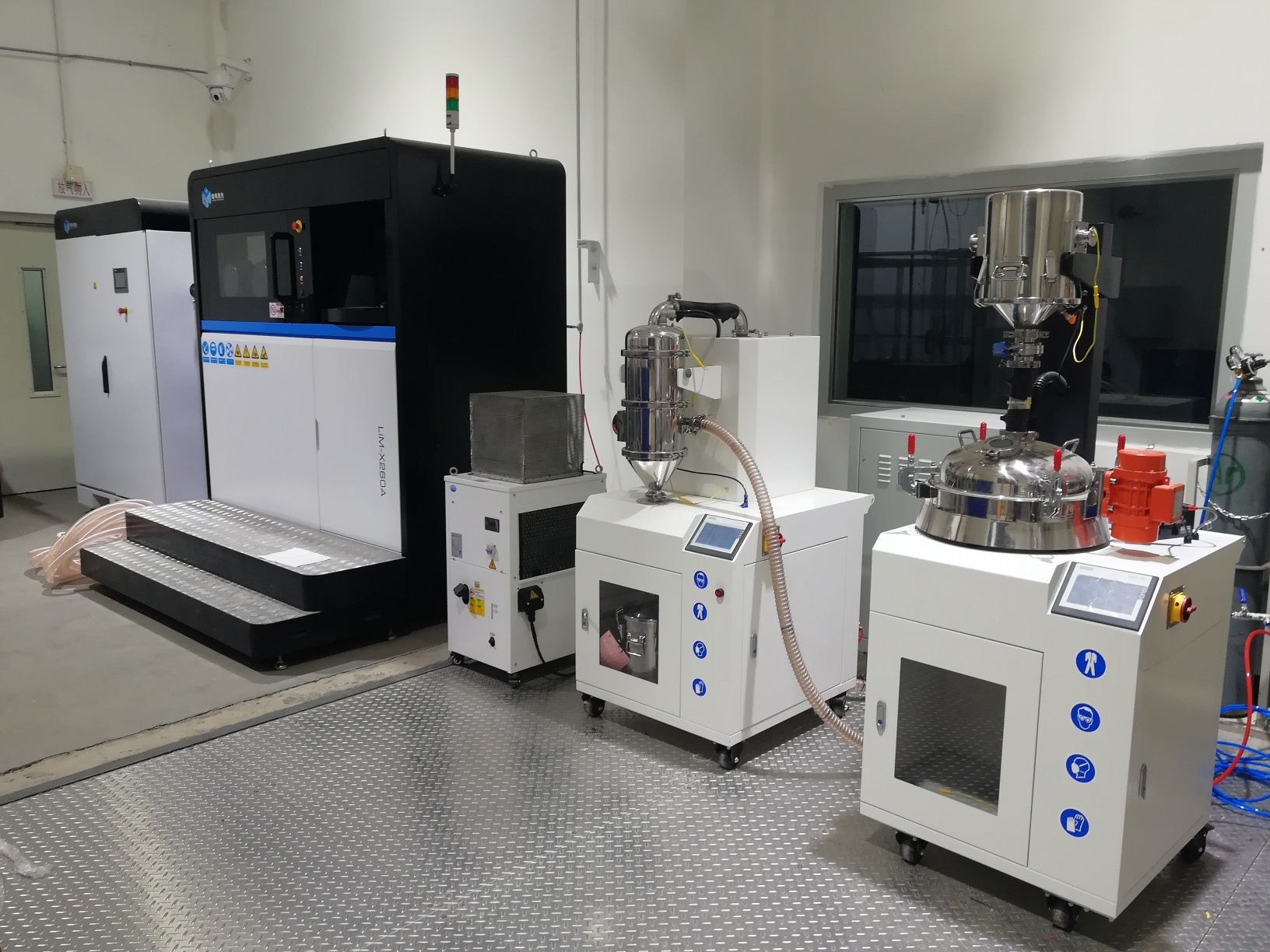 Fukuda Cummins purchased radium laser 3D printing equipment LiM-X260A
Around 2019, Fukuda Cummins began to use metal 3D printing technology for the development and verification of engine intake and exhaust side components. In this process, Tianjin Radium Laser Technology Co., Ltd. (hereinafter referred to as "Radium Laser") provided good technical support for Foton Cummins.In July 2020, Fukuda Cummins purchased the first LiM-X260A metal laser selective melting equipment from Radium Laser for the upgrading and innovation of engine parts and the upgrading and innovation of technology, laying a solid foundation for cooperation between the two sides.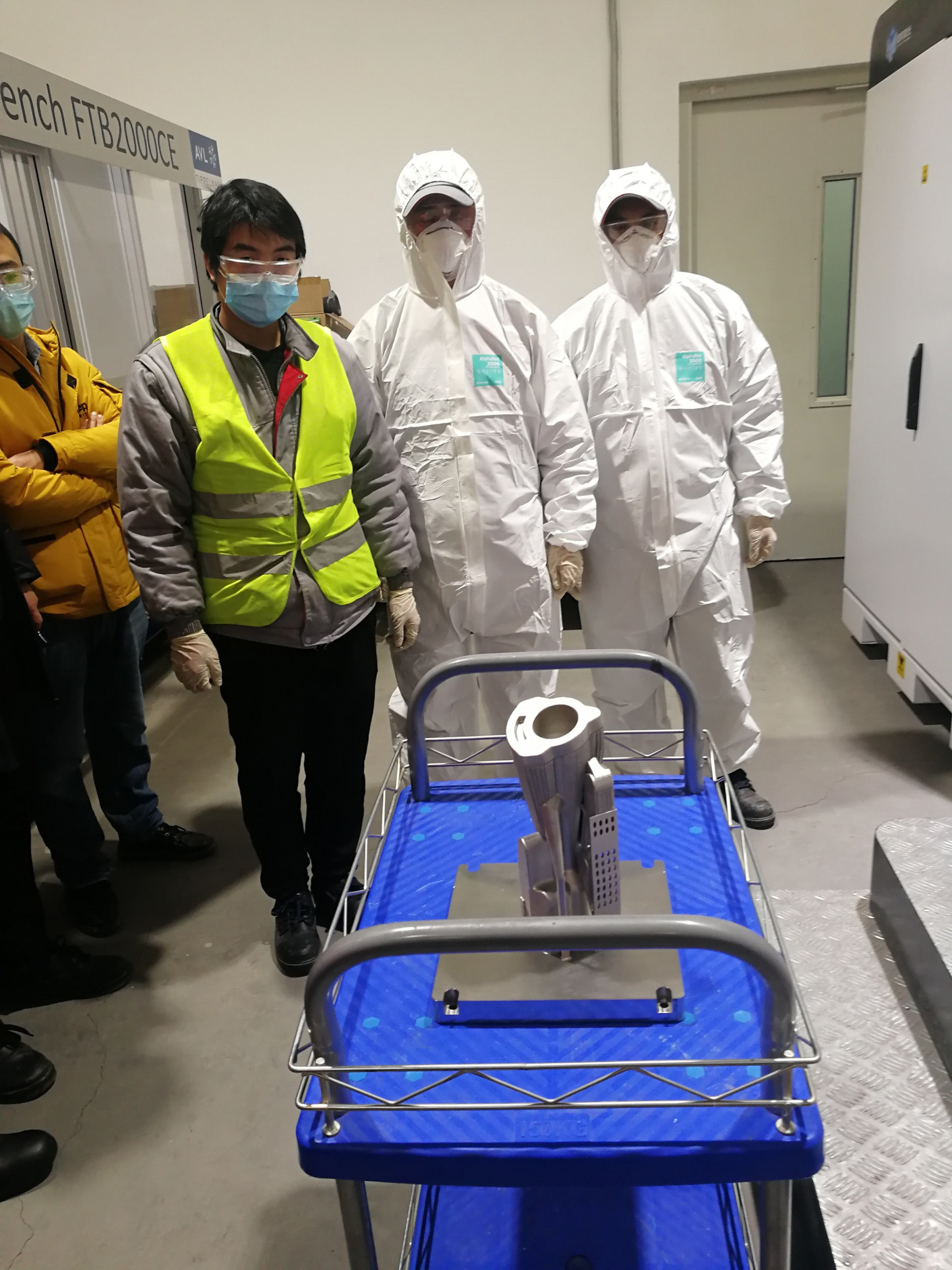 Foton Cummins completes first print
01
Radium laser metal 3D printing equipment LiM-X260A.
Help Foton Cummins to quickly realize innovation verification
Zhang Bo, senior engineer of Foton Cummins Testing Center, told us: "Foton Cummins has more than 10 enterprises in China. During product development, we found that many parts could not be used in the process of upgrading and innovation. When improving one of the sizes or parts, several different sizes of the same part may be made. If the mold is opened, the cost will be very high and the cycle will be very long. In order to quickly realize this concept and do some verification, we have considered the use of metal 3D printing technology."
Zhang Gong also highlighted: "In the process of developing the X12N natural gas version of the heavy-duty engine, we need to modify the air pipe used by this type of engine. To modify the size and structure of the parts, it is necessary to use parts of different sizes to verify them respectively. We used the LiM-X260A metal laser selective melting equipment of radium laser for 3D printing, which is easy to realize. The printed parts have withstood rigorous testing under extreme conditions of about 750°C, which greatly saves development costs, improves verification efficiency, solves a big problem for us, and shortens the verification cycle of the entire product."
Parts printed by Fukuda Cummins using LiM-X260A
Professional win customer trust
Radium laser power industry development
In the process of cooperation with Foton Cummins, Radium Laser responded quickly to demand and provided timely support, effectively ensuring the time node of each project. "I am quite satisfied with the technical support and after-sales response speed of Radium Laser," Zhang Gong said. "Radium's after-sales colleagues are very powerful. When we contact, we can give answers quickly, whether on weekdays or at night, and are on standby 24 hours after-sales. The equipment has been running stably for 18 months, and the frequency of use is also very high. The safe and stable operation of the equipment makes us very at ease. Under the influence of the epidemic, it is very inconvenient to travel. The rapid manufacturing of metal 3D printing has reduced many unnecessary troubles and helped us solve many practical problems".
With the continuous development of 3D printing technology, prototyping, lightweight, mass production will be further deepened in the future, 3D printing will be more widely used. We also look forward to further cooperation with Foton Cummins to provide users in the automotive industry with deeper solutions and help the automotive industry to innovate and develop more efficiently.
Permalloy additive manufacturing process plan, radium laser soft magnetic alloy forming process details!
Permalloy refers to an iron-nickel alloy with a nickel content in the range of 30% to 90%. This kind of soft magnetic alloy can effectively control the magnetic properties through appropriate process. It is a typical functional material with high permeability, low coercivity, high saturation magnetic induction, high Curie temperature, good corrosion resistance and good processing performance. Mainly used in alternating magnetic field, widely used in aerospace industry and telecommunications, measurement and control system. Commonly used permalloy 1J50, 1J79, 1J85 and so on. In the field of aerospace industry, permalloy is mainly used to manufacture precision components with high sensitivity, fine size, small size and low high frequency loss.
2023-08-15
---
Gather in Chang 'an, Talk about Additive Material | Radium Laser Appears at 6th IAME Conference
The 6th China (Xi 'an) International 3D Printing Conference and Qin Chuangyuan 3D Printing High-end Forum opened today. Radium Laser was unveiled with LiM-X150A equipment and typical metal 3D printing displays, sharing technological achievements and application cases, discussing the future development direction of additive manufacturing, and going to the digital future together.
2023-08-08
---