The 12th International Forum on Civil Aircraft Industry Held, Metal 3D Printing Technology Helps Aerospace Industry Take Off
On August 23, the "2022 (12th) Civil Aircraft Industry International Forum" was successfully held in Nanchang City, Jiangxi Province. Xin Jinghe & Radium Laser was invited to participate in the forum.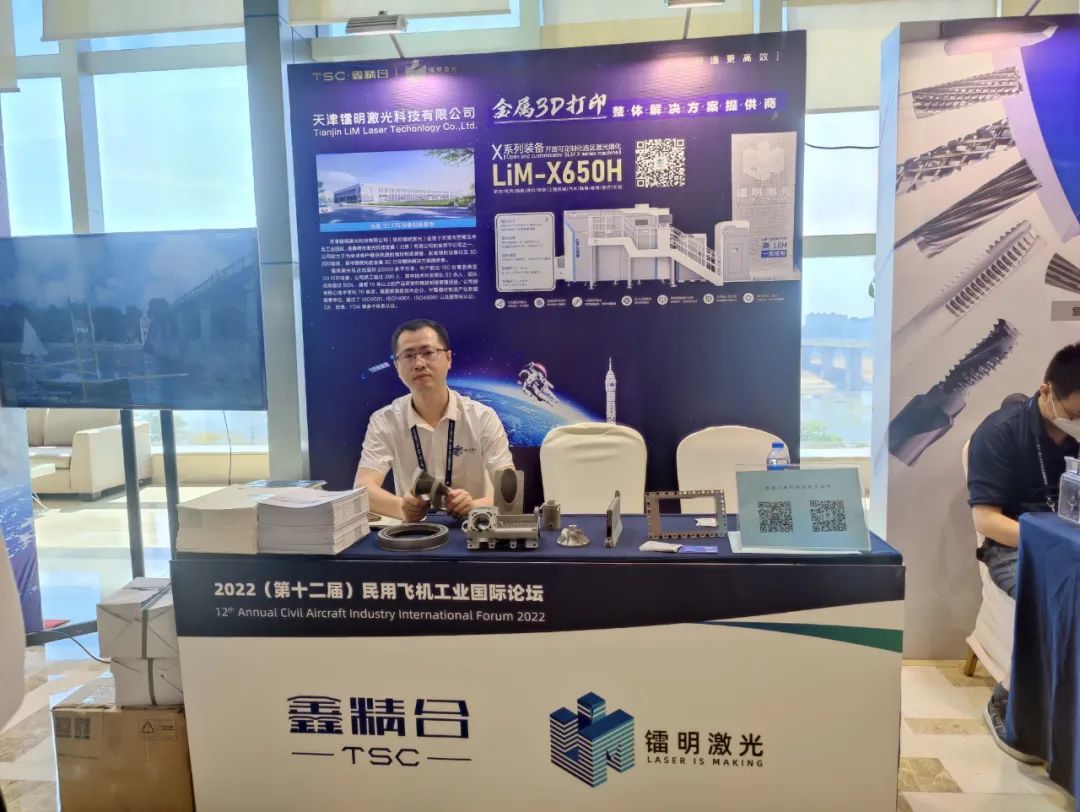 Background of the meeting:
It is predicted that in the next 20 years, China's domestic aviation market alone will receive nearly 5500 new aircraft, with a total value of up to 670 billion US dollars. It can be seen that the huge domestic aviation market demand has become a booster to promote the aircraft manufacturing industry to become a powerful civil aviation country. As far as the aircraft manufacturing industry is concerned, it is the last word to be able to manufacture cost-effective aircraft. How to further improve the safety, comfort, greenness and intelligence of aircraft, etc., these are the missions given to the aircraft manufacturing industry by history.
Since 2009, the forum has been successfully held for 11 sessions, attracting nearly 5000 industry experts and representatives from more than 30 countries and thousands of companies from more than 30 countries around the world. The previous sessions have been held in Shanghai, Chengdu, Xi'an, Shenyang and other places. Jointly held by the main engine factory. The holding of the forum has promoted a more active atmosphere of business exchanges in the industry. Under the mode of conference and exhibition, it has promoted upstream and downstream exchanges and cooperation and promoted the development of the industrial chain.
The theme of this forum is "driving the transformation of digital civil aircraft, winning the aviation 'intelligence' to build the future", closely following the three major themes of aviation industry chain innovation, intelligent manufacturing technology development, and digital assembly practice. It is composed of aircraft airworthiness certification from China Civil Aviation Jiangxi Center, COMAC, Dassault Systemes, Shenfei Civil Aircraft, COMAC Shanghai Aviation Industry, Xifei Civil Aircraft, Aviation Industry Hongdu, aviation industry Changhe aircraft industry and other units of the experts to conduct in-depth interpretation.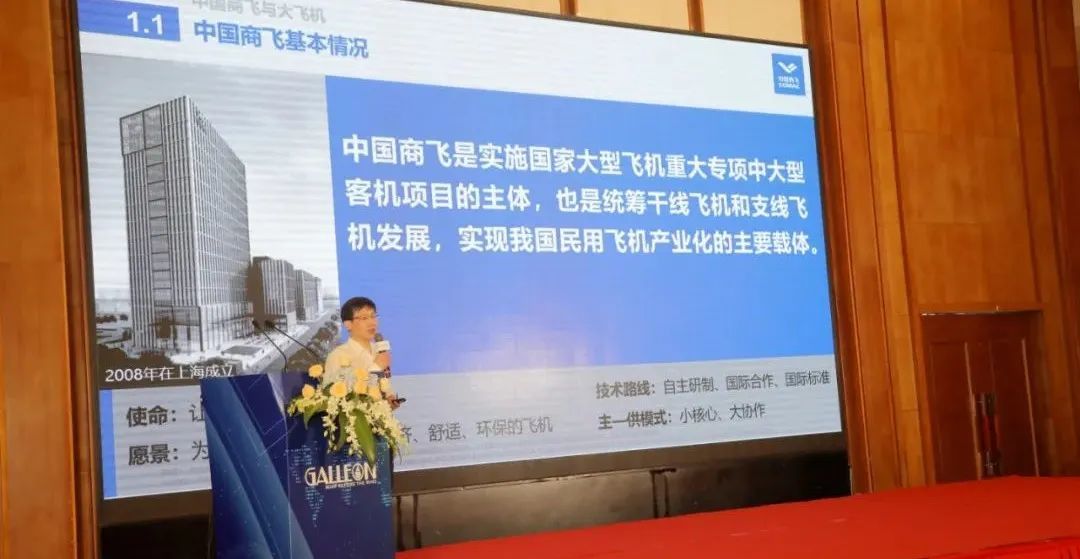 Minister Wen Geqiang of COMAC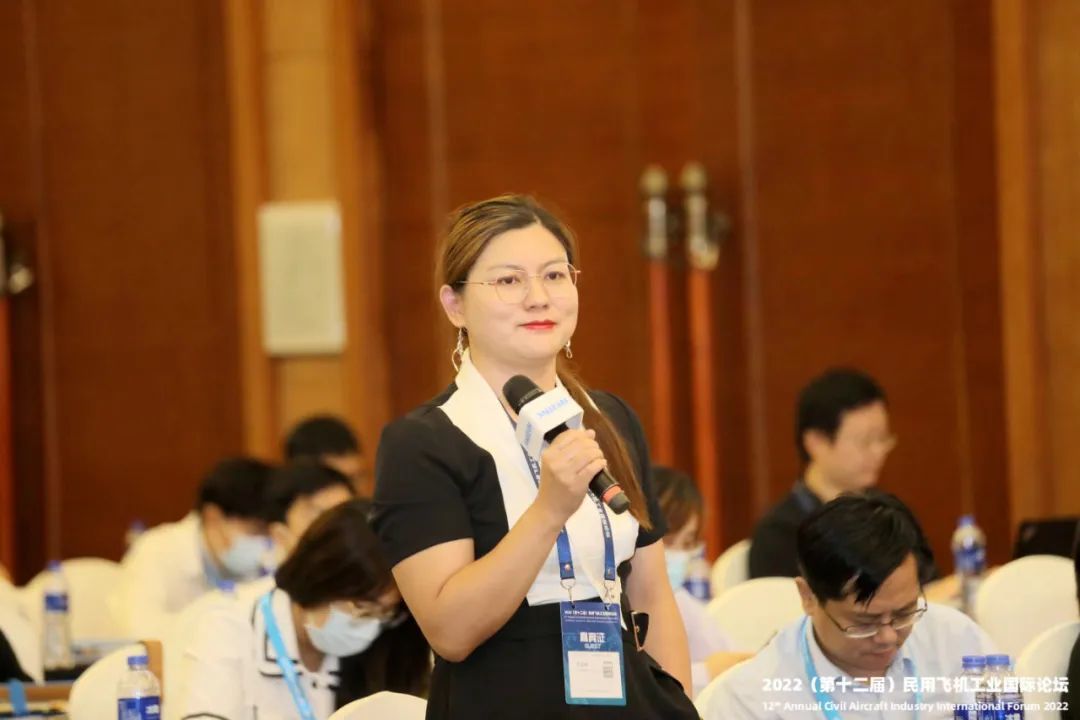 On the spot of the forum, Li Yulin, deputy general manager of Xin Jinghe sales, and Wen Geqiang, minister of COMAC, asked questions and interacted on the spot.
In recent years, the application of metal 3D printing technology in the field of civil aviation has shown rapid development. Metal 3D printing parts are widely distributed in aero-engines, auxiliary power units, piping systems and other parts. The new generation of aircraft continues to develop in the direction of high performance, high reliability, long life, and low cost. More and more integrated structure manufacturing is used, and parts tend to be complicated and large-scale, which promotes the development and application of additive manufacturing technology. Additive manufacturing technology from the three-dimensional model of parts, no mold, can greatly reduce costs, shorten the development cycle, is an important means to meet the rapid and low-cost development of modern aircraft, but also to meet the aerospace super-specification, complex metal structure manufacturing one of the key technologies.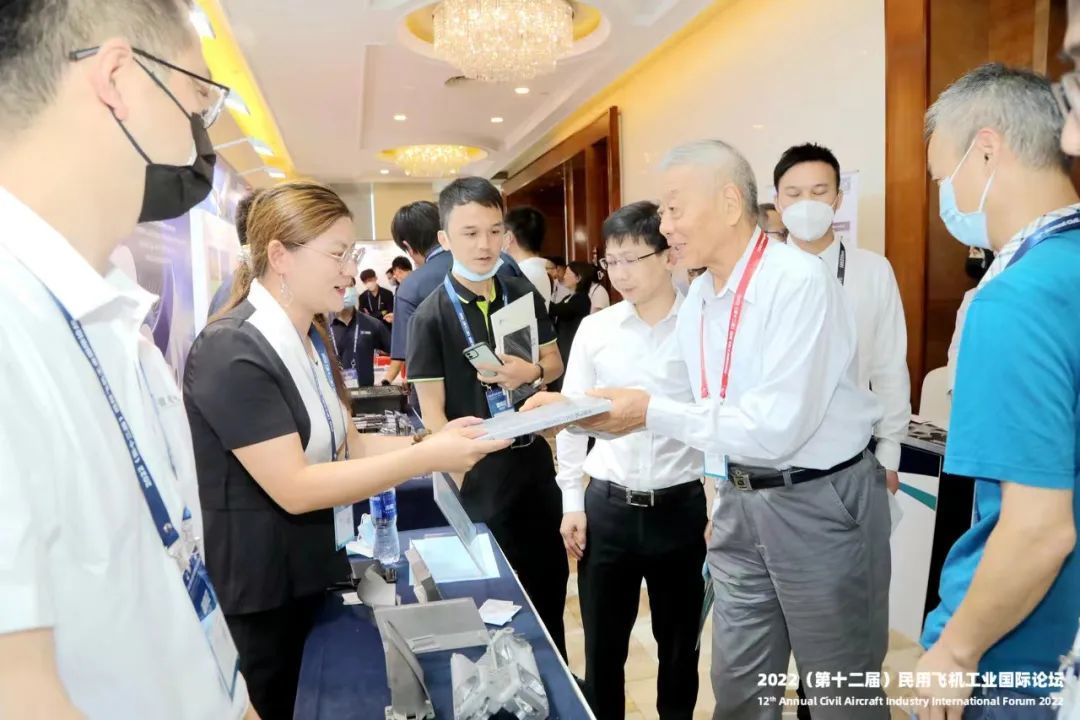 Leaders of China Aeronautical Society and COMAC visited Xin Jinghe-Radium Laser Booth
With the continuous expansion of the application of additive manufacturing technology in the field of Minfei, metal 3D printing technology will also face more technical challenges. Xinjing Cooperation is a leading integrated solution provider for metal 3D printing in the industry. Relying on intelligent 3D intelligent manufacturing, Xinjing specializes in customized product manufacturing of complex metal components, product design and optimization, software customization development, etc. for high-end manufacturing fields such as aerospace and marine nuclear power, its wholly-owned subsidiary Tianjin Radium Laser Technology Co., Ltd. is a leading manufacturer of metal 3D printing equipment in China. Its achievements have been widely used in aerospace, mold, automobile manufacturing, medical treatment, education and many other fields. In the future, Xin Jinghe will uphold the concept of scientific research and innovation, continue to develop industry-leading additive manufacturing technology, and contribute to China's aerospace industry.
Metal 3D printing technology
Permalloy additive manufacturing process plan, radium laser soft magnetic alloy forming process details!
Permalloy refers to an iron-nickel alloy with a nickel content in the range of 30% to 90%. This kind of soft magnetic alloy can effectively control the magnetic properties through appropriate process. It is a typical functional material with high permeability, low coercivity, high saturation magnetic induction, high Curie temperature, good corrosion resistance and good processing performance. Mainly used in alternating magnetic field, widely used in aerospace industry and telecommunications, measurement and control system. Commonly used permalloy 1J50, 1J79, 1J85 and so on. In the field of aerospace industry, permalloy is mainly used to manufacture precision components with high sensitivity, fine size, small size and low high frequency loss.
2023-08-15
---
Gather in Chang 'an, Talk about Additive Material | Radium Laser Appears at 6th IAME Conference
The 6th China (Xi 'an) International 3D Printing Conference and Qin Chuangyuan 3D Printing High-end Forum opened today. Radium Laser was unveiled with LiM-X150A equipment and typical metal 3D printing displays, sharing technological achievements and application cases, discussing the future development direction of additive manufacturing, and going to the digital future together.
2023-08-08
---