Look at the mass production application of metal 3D printing with BMW i8 Roadster entering the automotive field.
3D Science Valley in the "5 years of 6 times the speed of growth! Facing the revolutionary quantitative change of electric vehicles, are you ready for 3D printing?" as mentioned in the article, the electric vehicle market is ushering in a leap from quantity to quality. According to the forecast of Aachen University, the annual output of electric vehicles is expected to reach 4.1 million units (about 4% of the automobile market) in 2020, 24.9 million units (about 22% of the automobile market) in 2025 and 50.4 million units (about 42% of the automobile market) in 2030. But in the five years from 2020 to 2025, the increase will be six times.
With the publication of this article, although in another article "through the XEV start-up that is to get 7000 electric vehicle orders, look at the historical business opportunities of 3D printing" described the current domestic 3D printing can achieve the application of the combination of points. 3D Science Valley has received a lot of feedback from the industry, basically around3D printingHow to play a role in the field of electric vehicles. In this issue, we understand the combination of 3D printing technology and electric vehicle manufacturing with the help of BMW's mass production of i8 Roadster electric vehicles in Leipzig.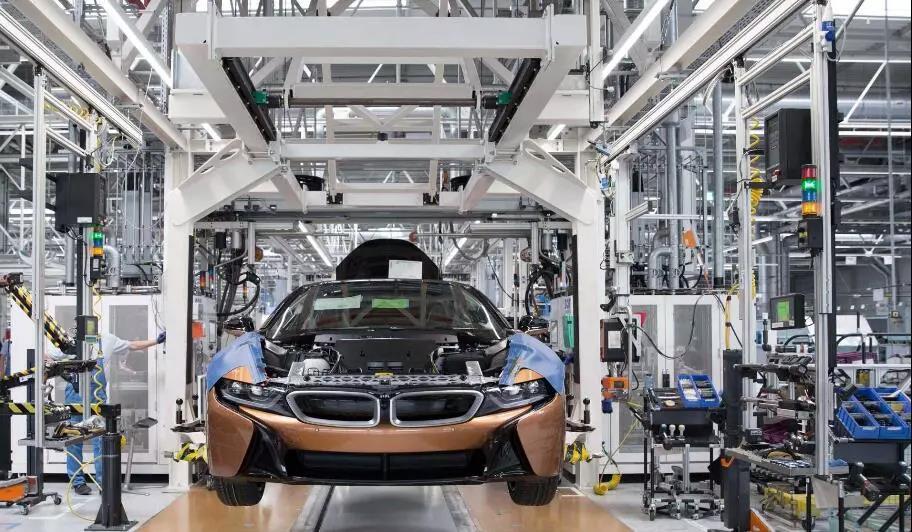 The realization of lightweight
Promote the industrialization of 3D printing
The BMW i8 Roadster First Edition was officially unveiled at the 2018 North American Auto Show. The new car is the world's first plug-in hybrid two-seater convertible with a pure electric range of 53km and a limited number of 200 units.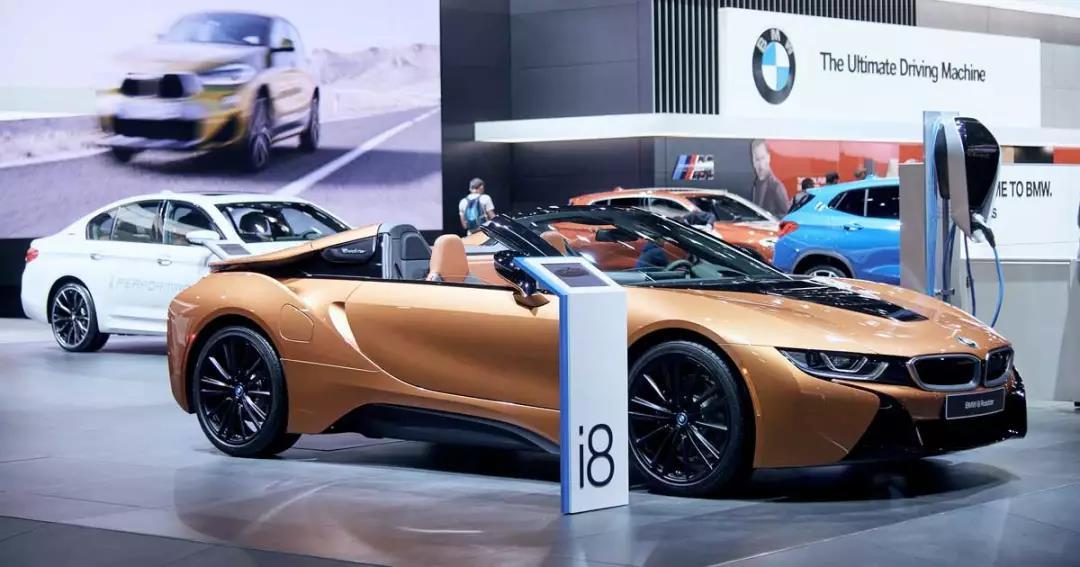 In terms of appearance, the BMW i8 Roadster First Edition will adopt a new metal plating paint finish. At the same time, the headlight unit will also adopt a new design and replace it with a new five-piece wheel rim.
The opening time of the convertible system of the new car is about 15 seconds, and it can be operated at a speed of not more than 50 km/h. It is equipped with a new 20-inch rim and provides four light wheel hubs with different shapes to choose from. In addition, the convertible model is distinguished from the Coupe model by sticking a "Roadster" nameplate on the body.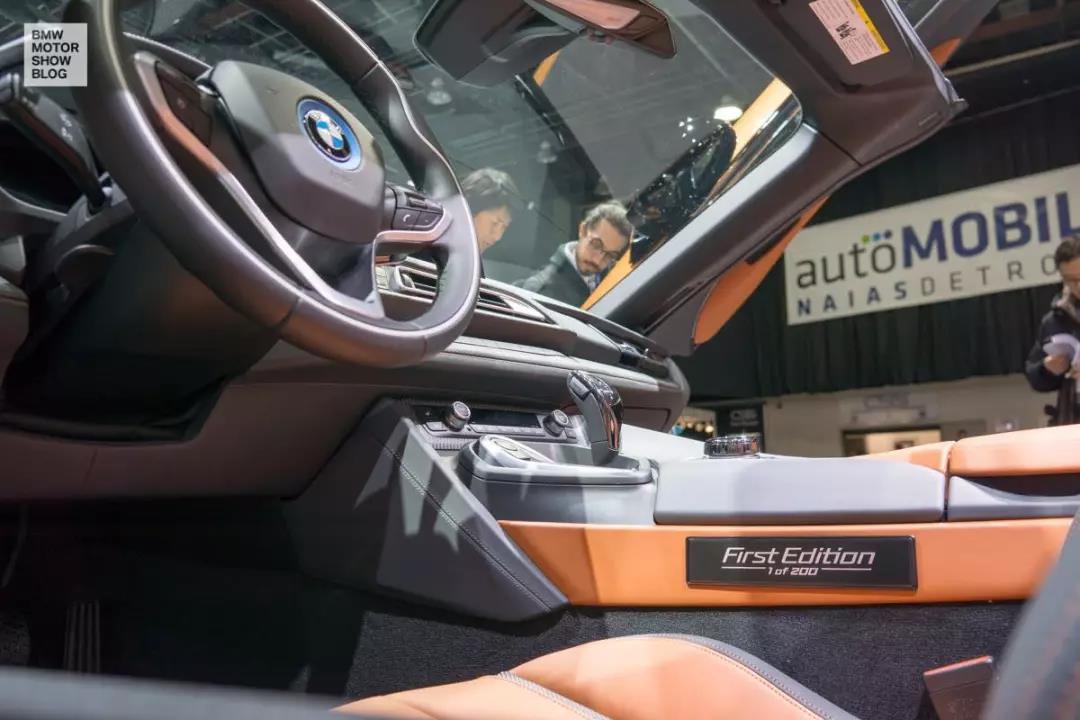 In terms of interior decoration, the design of the center console of the new car has become more concise, and the upgraded iDrive infotainment system will be adopted, with built-in BMW cloud interconnection and center control gesture control system. Through the eDrive system, five different driving modes can be selected, including COMFORT in hybrid output mode, SPORT, ECO PRO and COMFORT or ECO PRO in pure electric mode.
In terms of safe driving, the BMW i8 is Roadster equipped with adaptive cruise and driving assistant systems including Surround View. It realizes semi-automatic driving through systems such as city pre-collision system, pedestrian warning, and front and rear following distance warning.
In terms of power, the BMW i8 Roadster is still equipped with a plug-in hybrid power system. It is composed of an upgraded and readjusted 1.5T engine and electric motor, making the maximum output power of the whole vehicle reach 406 horsepower, 46 horsepower more than the cash BMW i8. The acceleration time of the new car from 0 to 100 km/h only takes 4.6 seconds. It is reported that the BMW i8 Roadster has a pure electric range of 53km, slow charging can be completed within 4.5 hours, and fast charging can be completed within 3 hours.
What is worthy of the 3D printing industry is that the lightweight bracket manufactured by powder bed metal 3D printing technology has also entered the field of mass production with the mass production of i8 Roadster.
Metal additive manufacturing has been around for more than 10 years, and BMW has been using this technology since its inception. Within the BMW Group, there are experts with more than ten years of experience in metal printing. The early experience mainly focused on design verification and functional testing. These early accumulated know how also brought accumulation for BMW to enter the series of small batch production.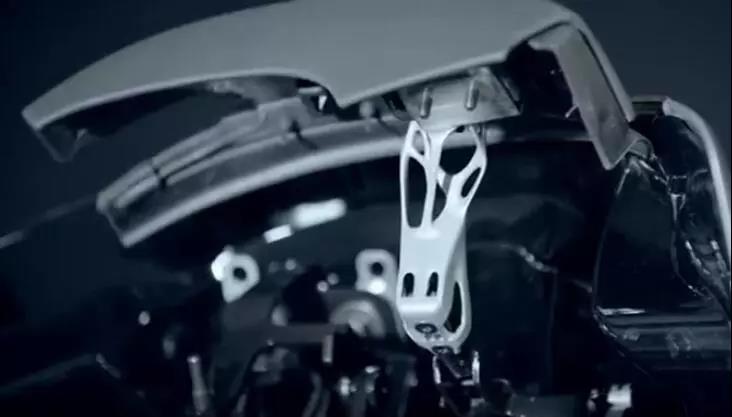 According to the understanding of 3D Science Valley, not only metal 3D printing, BMW has also introduced Carbon and HP equipment. After accumulating sufficient application experience, these plastic 3D printing is also expected to be promoted to the production field.
It is not only BMW's electric vehicles that bring opportunities for 3D printing to enter industrial applications. Recent hot news includes Geely's stake in Mercedes, the cooperation between Great Wall Motor and BMW, and the fact that Weilai Motor will build a factory in Jiading, Shanghai. These are all around the layout of electric vehicles.
According to the Gestapo Network, the National Development and Reform Commission has approved 15 new energy vehicle companies, including BAIC New Energy. BAIC New Energy's report card in 2017 was 103,199 vehicles, up 98% year-on-year. It is the first pure electric vehicle company in China with annual production and sales of more than 100,000 vehicles. Other companies include Changjiang Automobile, Future Automobile, Chery New Energy, Min 'an Automobile, Wanxiang Group, Jiangling New Energy, Jin Kang New Energy, Guoneng New Energy, Yundu New Energy, Lanzhou Zhidou, Henan Suda, Zhejiang Hezhong, Land Ark and Jianghuai Volkswagen.
Permalloy additive manufacturing process plan, radium laser soft magnetic alloy forming process details!
Permalloy refers to an iron-nickel alloy with a nickel content in the range of 30% to 90%. This kind of soft magnetic alloy can effectively control the magnetic properties through appropriate process. It is a typical functional material with high permeability, low coercivity, high saturation magnetic induction, high Curie temperature, good corrosion resistance and good processing performance. Mainly used in alternating magnetic field, widely used in aerospace industry and telecommunications, measurement and control system. Commonly used permalloy 1J50, 1J79, 1J85 and so on. In the field of aerospace industry, permalloy is mainly used to manufacture precision components with high sensitivity, fine size, small size and low high frequency loss.
2023-08-15
---
Gather in Chang 'an, Talk about Additive Material | Radium Laser Appears at 6th IAME Conference
The 6th China (Xi 'an) International 3D Printing Conference and Qin Chuangyuan 3D Printing High-end Forum opened today. Radium Laser was unveiled with LiM-X150A equipment and typical metal 3D printing displays, sharing technological achievements and application cases, discussing the future development direction of additive manufacturing, and going to the digital future together.
2023-08-08
---