Invitation | The 6th China (Xi'an) International 3D Printing Conference, Radium Laser invites you to participate in the grand event
From June 15th to 17th, the 6th China (Xi'an) International 3D Printing Conference and Qin Chuangyuan 3D Printing High-end Forum will be held in Xi'an International Convention and Exhibition Center. The exhibition is guided by Lu Bingheng, academician of the Chinese Academy of Engineering, professor of Xi'an Jiaotong University, and director of the National Additive Manufacturing Innovation Center. Xi'an Jiaotong University and the National Additive Manufacturing Innovation Center jointly initiated and organized an international professional conference in the field of additive manufacturing. The material manufacturing industry develops new formats.
As a domestic first-class manufacturer of metal 3D printing equipment in the field of additive manufacturing, Radium Laser will bring LiM-X150A series of equipment and overall solutions to booth T49 to conduct in-depth exchanges with users in various application fields, upstream and downstream enterprises and colleagues around the development trend of the industry.
LiM-X150A Series Equipment Highlights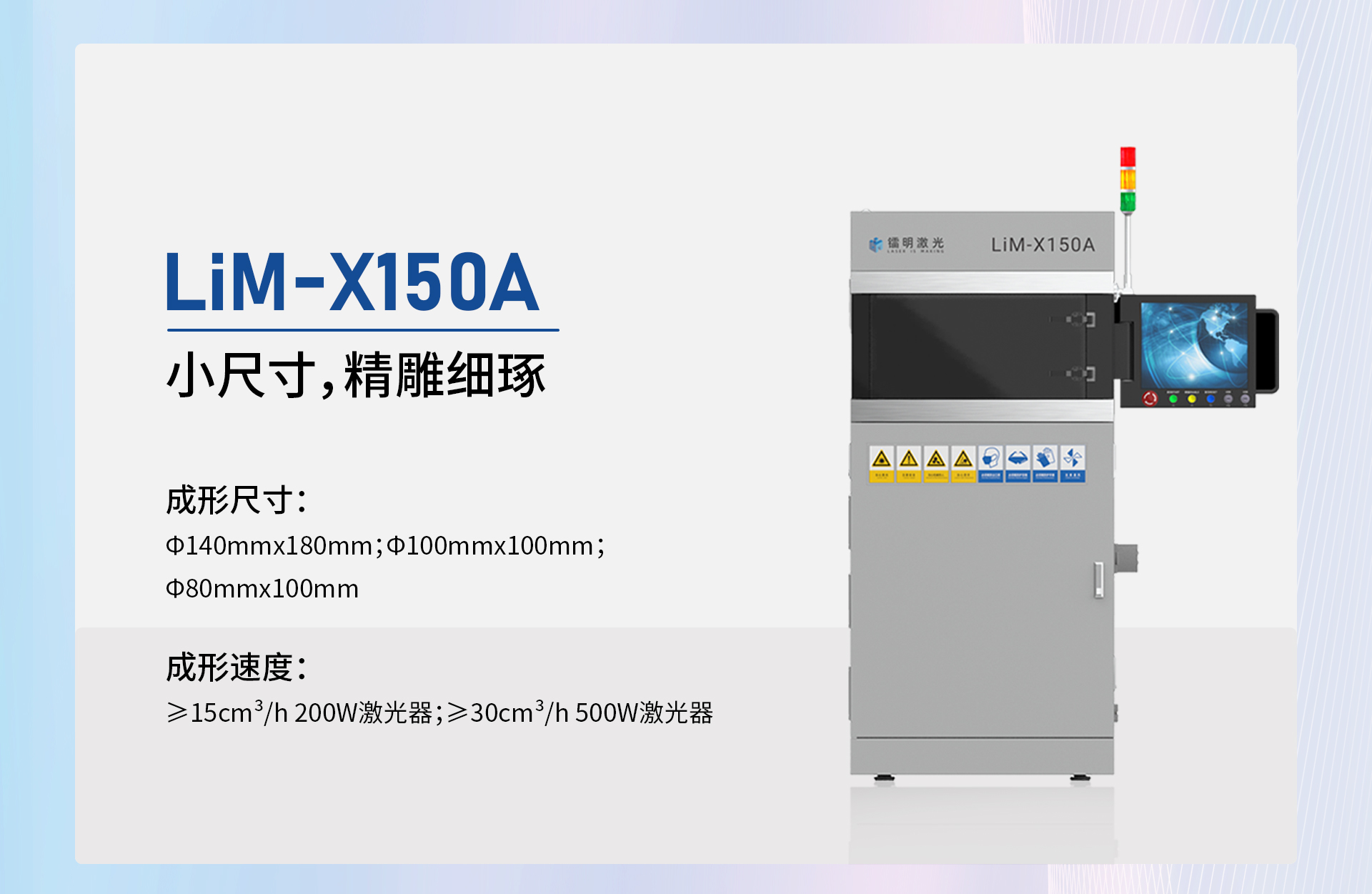 Rich use scenarios
The input voltage of this series of equipment is 220V, which is suitable for industrial plants, and can also be used in schools, scientific research institutes and other places where 380V industrial electricity cannot be used.
Effective cost control
The nested forming cylinder design can be embedded in the large-size forming cylinder, which not only has a variety of forming sizes, but also saves powder when printing small-size workpieces, and effectively controls the printing cost.
high precision control
Imported THK screw guide rail is adopted and equipped with grating ruler adjustment, which can realize positioning accuracy control within ± 0.005mm.
Excellent print performance
Different from the previous heating of the formed substrate, the equipment adopts the form of heating the whole cylinder block, preheating at a high temperature of 500 ℃, which can effectively control the residual stress, and the forming quality of special materials is better.
intelligent monitoring system
Equipped with powder bed monitoring module and built-in high-definition camera, the powder bed photos are taken after each powder spreading and fusing. Through algorithm analysis and comparison, the monitoring of the powder spreading quality and fusing quality of each layer can be realized, and the abnormal powder spreading can be automatically supplemented and automatically alarm.
The exhibition site will also exhibit metal 3D printing application cases in various fields. Radium Laser is looking forward to meeting you at booth T49.
Permalloy additive manufacturing process plan, radium laser soft magnetic alloy forming process details!
Permalloy refers to an iron-nickel alloy with a nickel content in the range of 30% to 90%. This kind of soft magnetic alloy can effectively control the magnetic properties through appropriate process. It is a typical functional material with high permeability, low coercivity, high saturation magnetic induction, high Curie temperature, good corrosion resistance and good processing performance. Mainly used in alternating magnetic field, widely used in aerospace industry and telecommunications, measurement and control system. Commonly used permalloy 1J50, 1J79, 1J85 and so on. In the field of aerospace industry, permalloy is mainly used to manufacture precision components with high sensitivity, fine size, small size and low high frequency loss.
2023-08-15
---
Gather in Chang 'an, Talk about Additive Material | Radium Laser Appears at 6th IAME Conference
The 6th China (Xi 'an) International 3D Printing Conference and Qin Chuangyuan 3D Printing High-end Forum opened today. Radium Laser was unveiled with LiM-X150A equipment and typical metal 3D printing displays, sharing technological achievements and application cases, discussing the future development direction of additive manufacturing, and going to the digital future together.
2023-08-08
---