Radium Laser Appears at TCT Exhibition
TCT Asia Summit, the most authoritative additive manufacturing exhibition in the 3D printing industry, ended perfectly on March 3 in N1 Pavilion of Shanghai New International Expo Center, bringing a "3D printing" technology gluttonous feast to the audience. Tianjin Radium Laser Technology Co., Ltd. (hereinafter referred to as "Radium Laser") was invited to attend and participate in the event.

Looking at this year's TCT exhibition, the metal machine market has become more mature, with more than 50% of the exhibitors being metal 3D printing equipment manufacturers or suppliers of related materials and accessories. The two major categories of mainstream metal 3D printing technology, laser melting and electron beam melting, are the biggest highlights of this exhibition. Domestic metal 3D printing equipment of different application types and various super-large printing sizes have also appeared one after another. It can be seen that the domestic technology research and development level has improved rapidly, and the release of new equipment and technologies can be seen every year. Metal additive manufacturers are thriving and prospering day by day, with the potential of competing for success.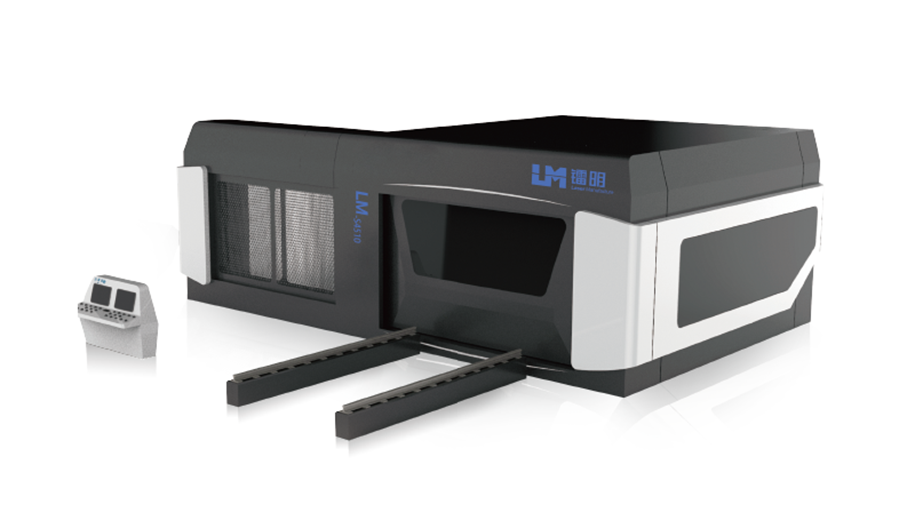 Radium Laser participated in the TCT exhibition for the first time and announced a variety of metal 3D printing equipment and auxiliary equipment. In view of the processing requirements of key and important components of major equipment, S4510, the first commercial laser deposition manufacturing equipment with the largest molding size in the world, has been independently developed, adding a heavy touch to the field of metal 3D printing and filling the technical gap of international laser deposition manufacturing super-large equipment.
S4510 uses 10000W fiber laser, spot diameter 2mm-14mm, equipped with LDMer intelligent control software, layered thickness 0.1 mm-1.5mm, printable size is the largest international 4500 mmx4000mmx1500mm, maximum forming efficiency can reach 1500 g/h, forming materials involve titanium alloy, high strength steel, high temperature alloy, aluminum alloy, stainless steel, etc. In addition, the S2510 of the molding format 2500 mmx2000 mmx1000 mm and the S1510 of the molding format 1500 mmx1000 mmx1000 mm have been mass-produced, while accepting customized laser deposition manufacturing equipment with different molding format sizes and optical system requirements.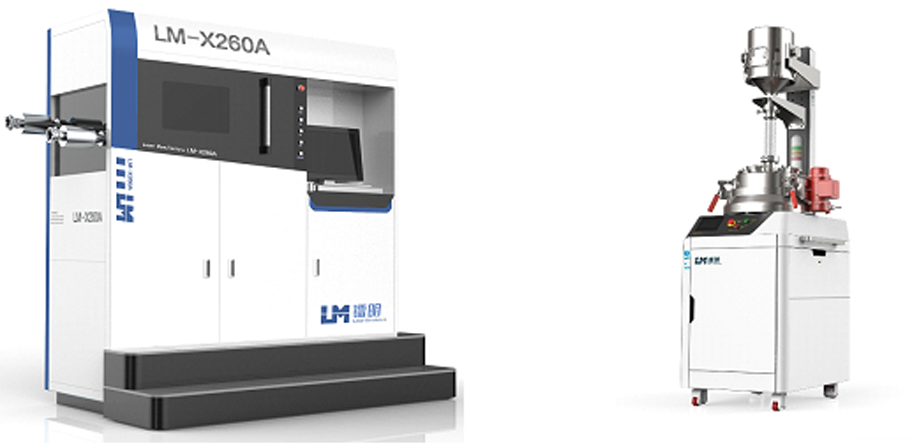 For the selection of laser melting equipment (SLM), radium laser also proposed corresponding solutions for different industries. The self-developed X500A large-format four-galvanometer powder spreading equipment with a forming width of 500mm x 500mm x 600mm is suitable for the actual needs of high-precision large-size metal 3D printing in aerospace, military, automobile, abrasive and other industries. At the same time, two types of powder spreading equipment, X260A with a forming width of 250mm x 250mm x 420mm and X150A with a forming width of Ø140mm2x160mm, have been produced in batches, which can be applied to the routine application of metal 3D printing in various industries and the practical application of small experimental requirements such as education, jewelry and scientific research institutions.
Permalloy additive manufacturing process plan, radium laser soft magnetic alloy forming process details!
Permalloy refers to an iron-nickel alloy with a nickel content in the range of 30% to 90%. This kind of soft magnetic alloy can effectively control the magnetic properties through appropriate process. It is a typical functional material with high permeability, low coercivity, high saturation magnetic induction, high Curie temperature, good corrosion resistance and good processing performance. Mainly used in alternating magnetic field, widely used in aerospace industry and telecommunications, measurement and control system. Commonly used permalloy 1J50, 1J79, 1J85 and so on. In the field of aerospace industry, permalloy is mainly used to manufacture precision components with high sensitivity, fine size, small size and low high frequency loss.
2023-08-15
---
Gather in Chang 'an, Talk about Additive Material | Radium Laser Appears at 6th IAME Conference
The 6th China (Xi 'an) International 3D Printing Conference and Qin Chuangyuan 3D Printing High-end Forum opened today. Radium Laser was unveiled with LiM-X150A equipment and typical metal 3D printing displays, sharing technological achievements and application cases, discussing the future development direction of additive manufacturing, and going to the digital future together.
2023-08-08
---