Teachers and students of Materials College of Hebei University of Technology came to our company to visit and exchange
Autumn in October, sweet osmanthus fragrance;
October is the harvest season, we harvest knowledge, harvest confidence, harvest growth;
October is also the season of sowing hope, we planted a grain of magic seeds, waiting for the first green sprouts after years of watering;
On October 15, under the leadership of professors Wang Qingzhou, Yang Yong, Fan Yongzhe and Zhao Lichen from the School of Materials of Hebei University of Technology, more than 120 senior students who are about to enter the workplace and scientific research life came to visit and practice at Radium Laser, and held special lectures and exchanges with Radium Laser engineers on the classification, technological process, practical application and future development of metal 3D printing technology, and carried out a site visit to explain.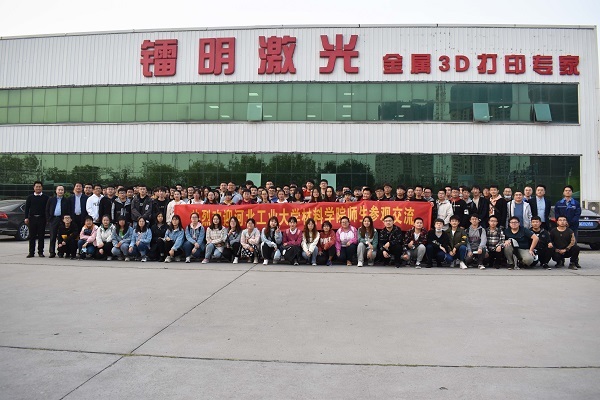 Radium laser prepared a detailed plan for this visit and exchange. on the morning of the 15th, former alumni of the materials department of Hebei university of technology and radium laser engineer went to beichen campus to carry out a rich exchange report. in addition to introducing the development and technical background related to additive manufacturing technology for younger students and younger sisters, the business sectors of the subsidiaries of Refined Group (LENS Near Net Forming, SLM Selection Melting, WAAM Arc Welding Additive) were also introduced based on actual cases, which paved the way for the subsequent site visit in a targeted manner and aroused the strong interest of the students. It also shared some failure cases and lessons that materials engineers will encounter when they step into the field of metal 3D printing.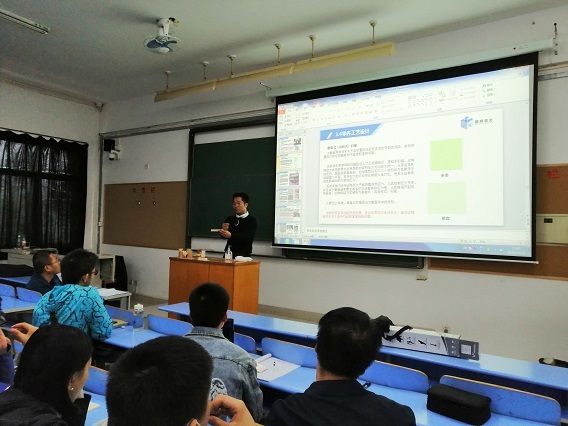 The on-site visit was held in the afternoon of that day. The students were divided into three groups, led by Radium staff and school teachers. They visited the exhibition hall, laboratory, printing workshop, assembly workshop and machining post-processing workshop of Radium Laser. The staff of Radium Ming introduced the whole process from the aspects of the entrance inspection of raw material metal powder, the preliminary preparation of equipment printing, the actual laser melting forming process, the subsequent mechanical processing of parts, the size/quality inspection and the structural composition of SLM equipment, etc., so that the students had a preliminary understanding of the printing process of SLM process and the working principle of SLM equipment.
a group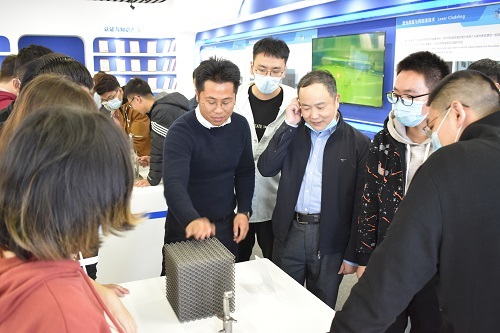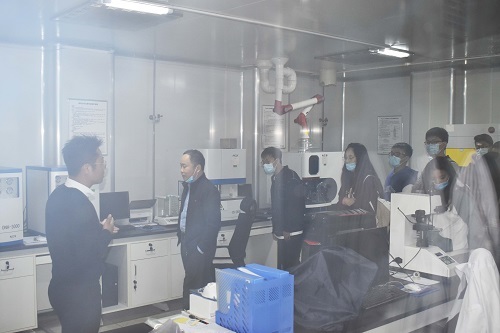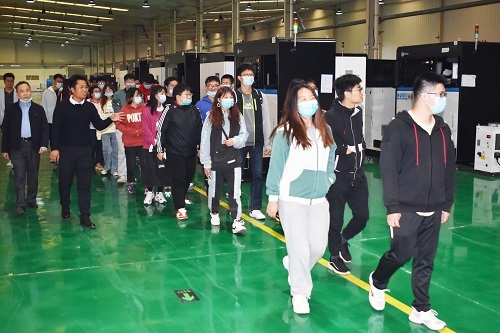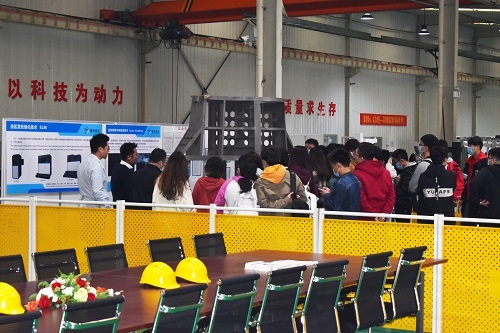 Group II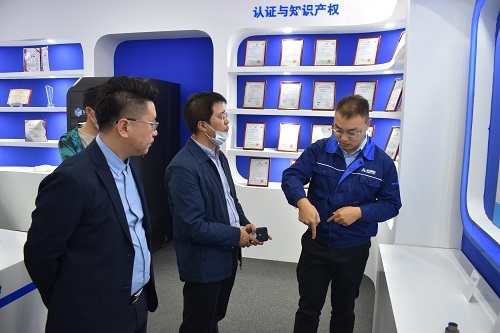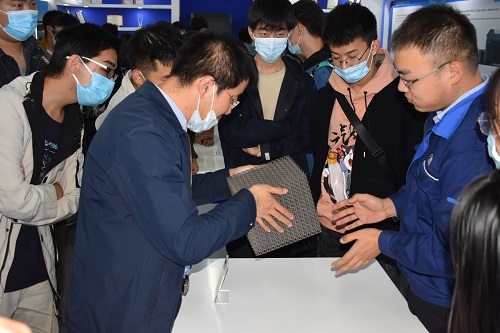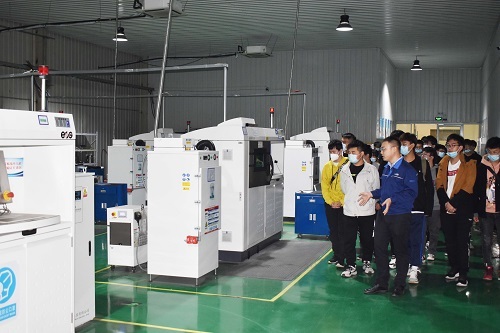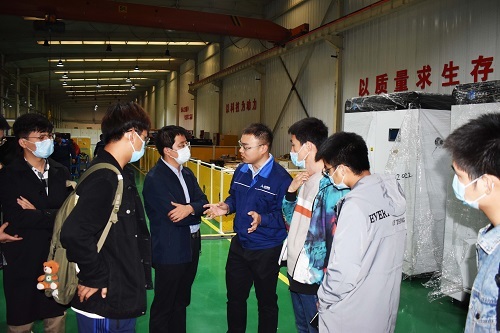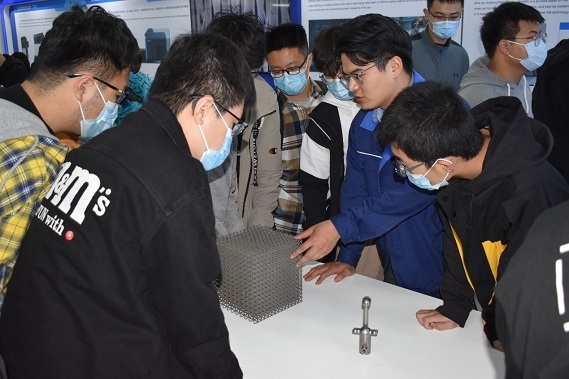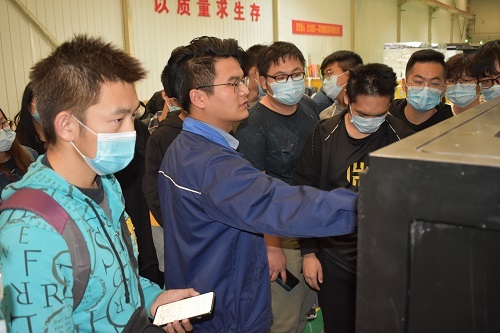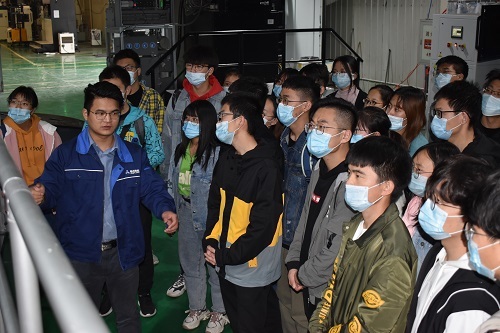 From the 15-year "Additive Manufacturing 2025", the 17-year "Additive Manufacturing Industry Development Action Plan" to the 2020 "Additive Manufacturing Standard Pilot Action Plan" all reflect the national level's attention and determination to develop 3D printing. The development of the additive manufacturing industry not only broadens the traditional processing field, but also brings more opportunities for material people to display their talents. We are in the ongoing industrial revolution. We are witnesses and participants. How fortunate we are.
Graduation always comes quietly and unexpectedly, and a person's development process will not always be smooth, but in the future, whether it is mild sunshine or urgent showers, they will be the elements that nourish our growth, because the seeds of hope have been sown to the fertile land, and one day they will take root and sprout into towering trees. I wish the 2018 materials students of Hebei University of Technology: Dapeng soared 90,000 miles a day with the same wind.
Permalloy additive manufacturing process plan, radium laser soft magnetic alloy forming process details!
Permalloy refers to an iron-nickel alloy with a nickel content in the range of 30% to 90%. This kind of soft magnetic alloy can effectively control the magnetic properties through appropriate process. It is a typical functional material with high permeability, low coercivity, high saturation magnetic induction, high Curie temperature, good corrosion resistance and good processing performance. Mainly used in alternating magnetic field, widely used in aerospace industry and telecommunications, measurement and control system. Commonly used permalloy 1J50, 1J79, 1J85 and so on. In the field of aerospace industry, permalloy is mainly used to manufacture precision components with high sensitivity, fine size, small size and low high frequency loss.
2023-08-15
---
Gather in Chang 'an, Talk about Additive Material | Radium Laser Appears at 6th IAME Conference
The 6th China (Xi 'an) International 3D Printing Conference and Qin Chuangyuan 3D Printing High-end Forum opened today. Radium Laser was unveiled with LiM-X150A equipment and typical metal 3D printing displays, sharing technological achievements and application cases, discussing the future development direction of additive manufacturing, and going to the digital future together.
2023-08-08
---