Warmly congratulate Radium Laser on winning the "Model Enterprise of the Times" of the 4th China Manufacturing 2025 in 2020, and General Manager Li Guangsheng won the "Leader Award"
The 2020 (4th) China Manufacturing 2025 Entrepreneurs International Forum and the China Manufacturing Awards Ceremony were held at Wenling International Hotel, Zhejiang Province, with the theme of "Digitalization, New Opportunities and Competitiveness".As an important pillar of the additive manufacturing industry, Radium Laser won the "Model Enterprise of the Times" this year, and General Manager Li Guangsheng won the "Leader Award".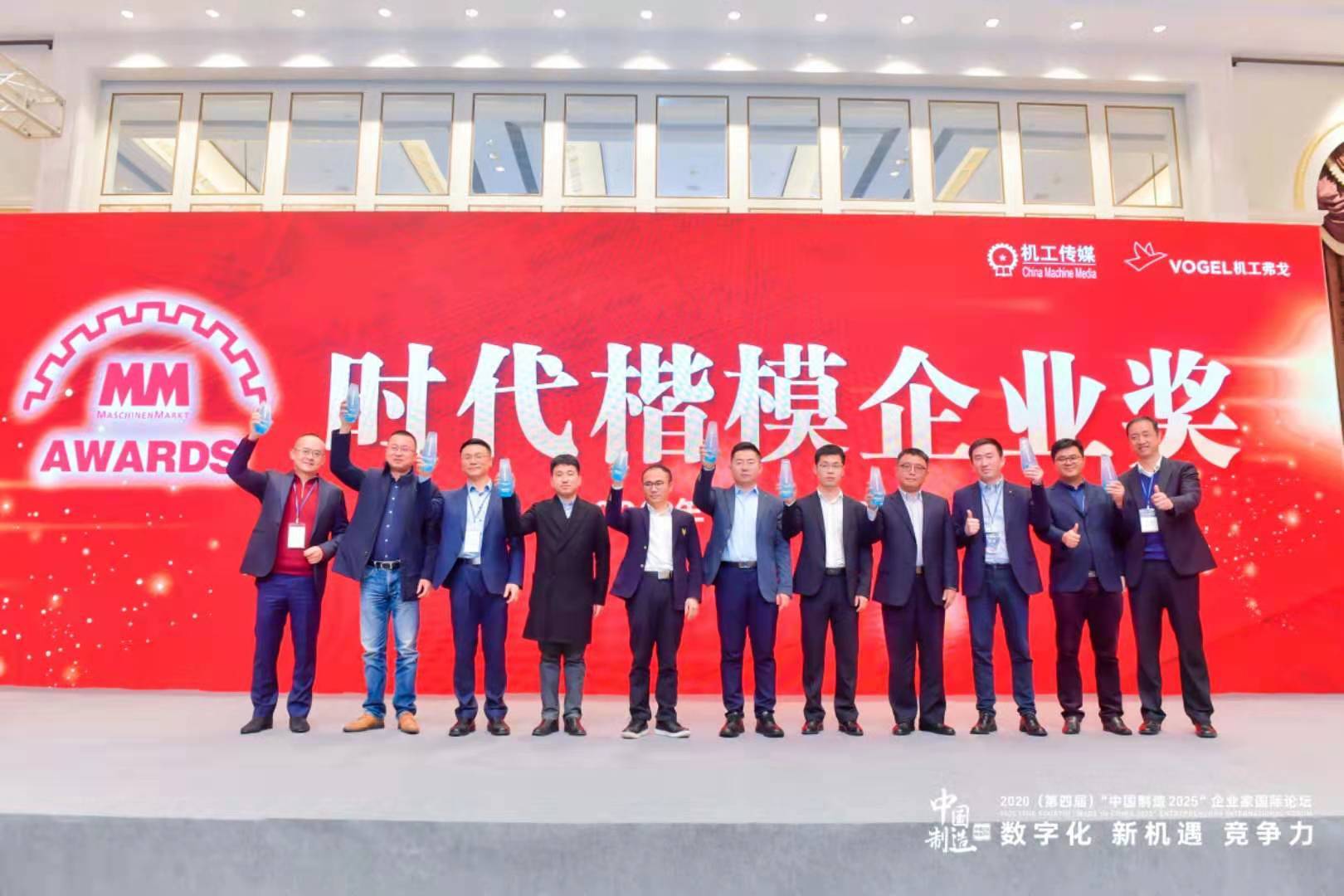 Radium laser won the "era model enterprise"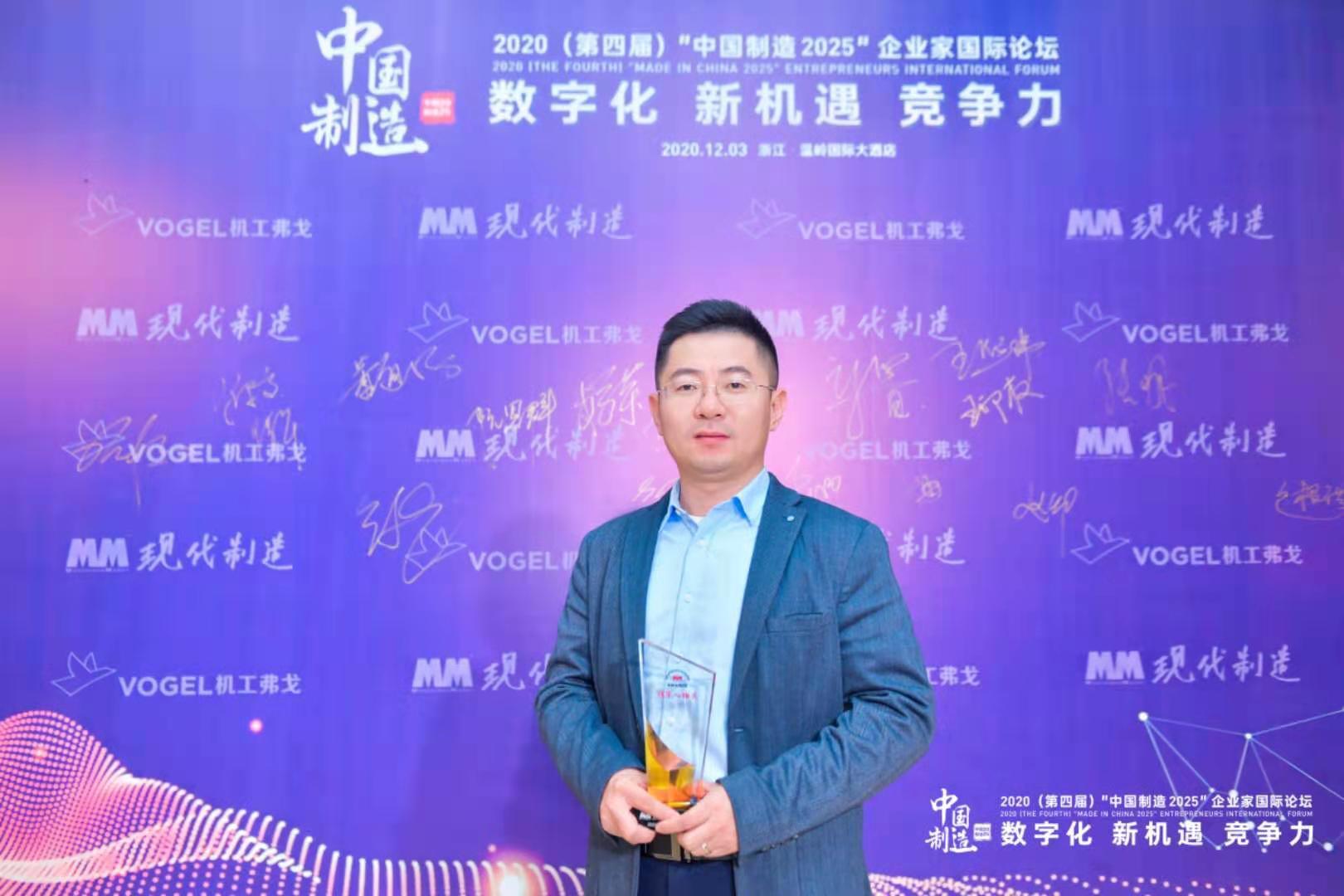 Li Guangsheng, General Manager of Radium Laser, won the "Leader Award"
With the help of the 3D printing service experience accumulated by the parent company for many years, Radium Laser independently developed high-precision selective laser melting (SLM) series equipment, large-size laser near-net-forming (LENS) series equipment and arc additive series equipment. Selective Laser Melting (SLM) technology is mainly characterized by small size and high precision. Radium Laser has introduced a number of different types of equipment with forming sizes from small to large. Among them, LiM-X260A has made a breakthrough in the quality-oriented military industry, realizing the mass production of a certain type of aero-engine parts and a number of aerospace structural components, and realizing the replacement of imported equipment. In this process, the process development capability and equipment stability of Radium Laser have been recognized by users. In view of the requirements of large-size structure and the main load-bearing parts on aircraft, rockets and aerospace components, Radium Laser adopts laser near net shaping (LENS) technology and introduces three series of equipment with different sizes, among them, the self-developed large-scale laser near net shape (LENS) equipment LiM-S2510 and LiM-S4510 have been used in the production of large aircraft structural components. These successful cases can be regarded as milestones in the development of independent brand additive manufacturing equipment, proving that through innovative research and development and lean management, independent brand manufacturers have a full opportunity to occupy a place in the military industry. Arc additive technology uses metal wire 3D printing, which has high processing efficiency and lower cost than powder materials. Radium laser can help users configure different equipment and select optimized processes according to the needs of products, print out qualified products.
In 2020, the sudden outbreak of novel coronavirus has brought great impact to the market. Radium laser production and epidemic prevention and control have been carried out with both hands. The independent research and development of selective laser melting LiM-X400A equipment have been successfully released at TCT exhibition, and several online promotion meetings have been actively organized with the help of new media. On the one hand, the production workshop has paid close attention to epidemic prevention and control, on the other hand, it has actively produced without affecting the production progress at all. All orders are delivered to customers on time.
The positioning of Radium Laser is to serve users. Through years of contact with users, we are well aware of the products that users want to print, including size, characteristics, materials, and demands for economy and printing efficiency. On the premise of in-depth understanding of needs, We have made a refined plan for the company's supporting equipment and services, and accurately positioned three fine markets including aerospace, molds, and personalized medical care, according to the characteristics of three different markets, a large number of modular designs have been carried out on the equipment, and at the same time, the supply chain has been scientifically managed. On the one hand, costs are controlled, on the other hand, users are guaranteed to provide high-quality and consistent equipment solutions to help users solve the core demands. How to use additive manufacturing technology to print high-quality core products is our way of survival.
The core problem of additive manufacturing is the acceptance of users. The concept of additive manufacturing should be newly emerged in 2015. After a short period of 5 years of development, although it has made rapid progress, it still encounters many problems in the process of user use. On the one hand, the user's design ideas are based on the traditional material reduction process, and the material addition process was not considered too much at the beginning of the design, on the other hand, the material selection, post-processing and mechanical properties of the product still need a lot of verification work. Radium Laser regards each user as a close partner, helping users to fully tap the value of additive manufacturing from the initial product design, and then to material selection, process selection, mechanical performance testing, post-processing, etc. will help users to optimize, greatly improve manufacturing efficiency, reduce printing costs, comprehensive and close cooperation, and quality and consistency have been recognized by a large number of users.
In the future, additive manufacturing will not only be limited to small batch customization, but also realize mass manufacturing. Radium laser will, as always, work closely with users, maintain the spirit of continuous innovation, provide users with more systematic and high-quality additive manufacturing solutions, adhere to the responsibility of promoting the technological development and innovation of the industry, and promote the popularization and application of additive manufacturing in China and the global market.
Permalloy additive manufacturing process plan, radium laser soft magnetic alloy forming process details!
Permalloy refers to an iron-nickel alloy with a nickel content in the range of 30% to 90%. This kind of soft magnetic alloy can effectively control the magnetic properties through appropriate process. It is a typical functional material with high permeability, low coercivity, high saturation magnetic induction, high Curie temperature, good corrosion resistance and good processing performance. Mainly used in alternating magnetic field, widely used in aerospace industry and telecommunications, measurement and control system. Commonly used permalloy 1J50, 1J79, 1J85 and so on. In the field of aerospace industry, permalloy is mainly used to manufacture precision components with high sensitivity, fine size, small size and low high frequency loss.
2023-08-15
---
Gather in Chang 'an, Talk about Additive Material | Radium Laser Appears at 6th IAME Conference
The 6th China (Xi 'an) International 3D Printing Conference and Qin Chuangyuan 3D Printing High-end Forum opened today. Radium Laser was unveiled with LiM-X150A equipment and typical metal 3D printing displays, sharing technological achievements and application cases, discussing the future development direction of additive manufacturing, and going to the digital future together.
2023-08-08
---