Ding ~ you have an "admission notice" to receive.
The 2022 college entrance examination has come to an end,
The next step is to wait for the admission notice of the university.
Many colleges and universities have made great efforts in the design of admission letters,
Regardless of creativity, design, artistic sense and so on all reflect the characteristics of the school.
Radium Laser has also prepared a 3D printing admission notice with a unique sense of design,
very special ~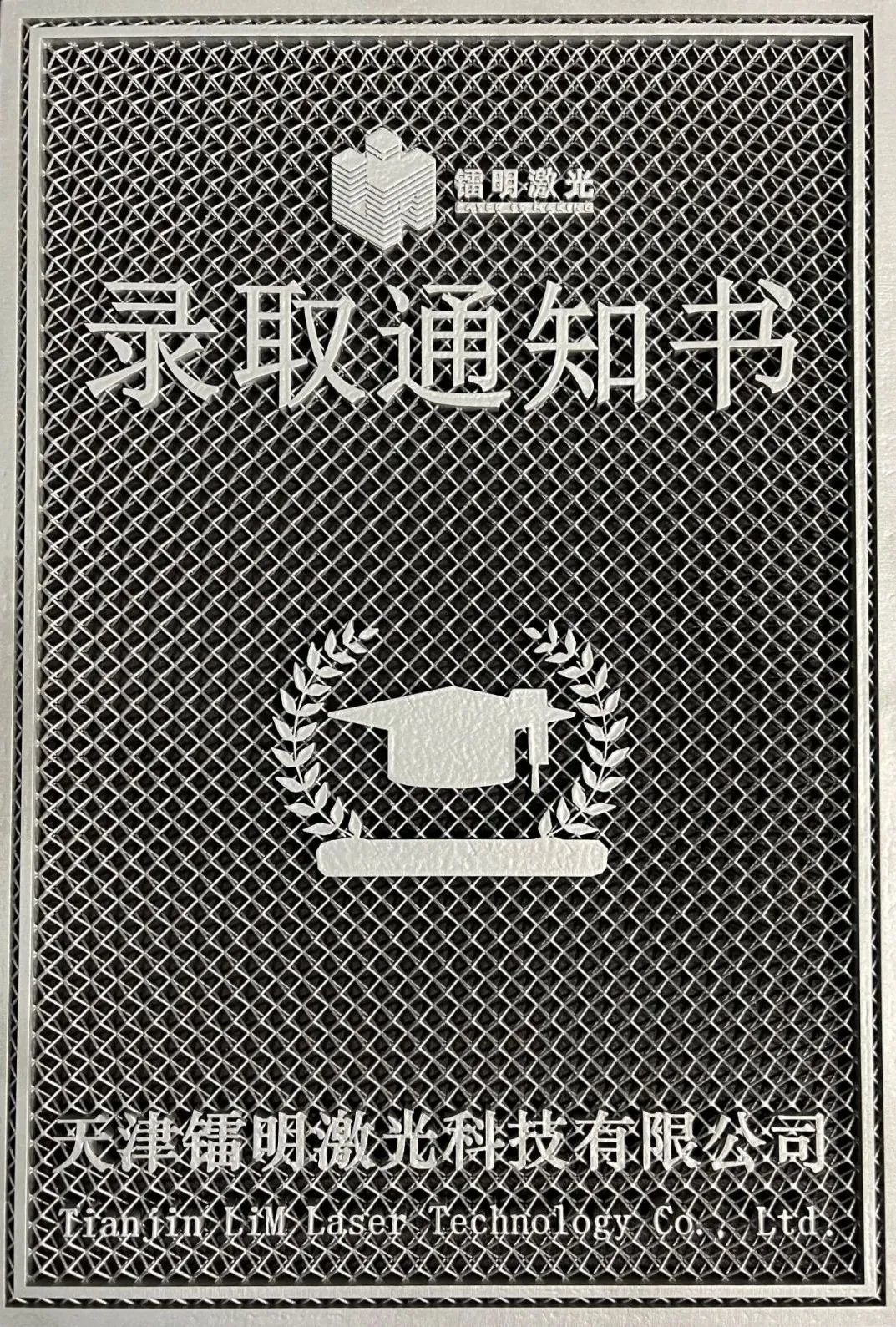 The "admission notice" adopts the dot matrix structure design with the characteristics of metal 3D printing, and is printed on the LiM-X260 series equipment independently developed by radium laser using high-temperature alloy materials.
Have you studied all kinds of new metal materials?
Are you familiar with advanced metal 3D printing technology?
Do you have a unique interest in software development?to the experience andOpinionWhat?
Do you also want to make a big splash in the field of additive manufacturing?
Radium laser metal 3D printingThe acceptance letter is ready for you,
We are waiting!
Recruiting radium laser, waiting for you!(Click to view)
Not all questions have correct answers,
But a good job can give you all the right guidelines,
I know, you are not simple,
If you have the ability, the talent, the more dreams,
Then come and talk to us!
Permalloy additive manufacturing process plan, radium laser soft magnetic alloy forming process details!
Permalloy refers to an iron-nickel alloy with a nickel content in the range of 30% to 90%. This kind of soft magnetic alloy can effectively control the magnetic properties through appropriate process. It is a typical functional material with high permeability, low coercivity, high saturation magnetic induction, high Curie temperature, good corrosion resistance and good processing performance. Mainly used in alternating magnetic field, widely used in aerospace industry and telecommunications, measurement and control system. Commonly used permalloy 1J50, 1J79, 1J85 and so on. In the field of aerospace industry, permalloy is mainly used to manufacture precision components with high sensitivity, fine size, small size and low high frequency loss.
2023-08-15
---
Gather in Chang 'an, Talk about Additive Material | Radium Laser Appears at 6th IAME Conference
The 6th China (Xi 'an) International 3D Printing Conference and Qin Chuangyuan 3D Printing High-end Forum opened today. Radium Laser was unveiled with LiM-X150A equipment and typical metal 3D printing displays, sharing technological achievements and application cases, discussing the future development direction of additive manufacturing, and going to the digital future together.
2023-08-08
---