News, Xin Jinghe-Radium Laser Application Projects were successfully selected into the list of the first batch of typical application scenarios of additive manufacturing.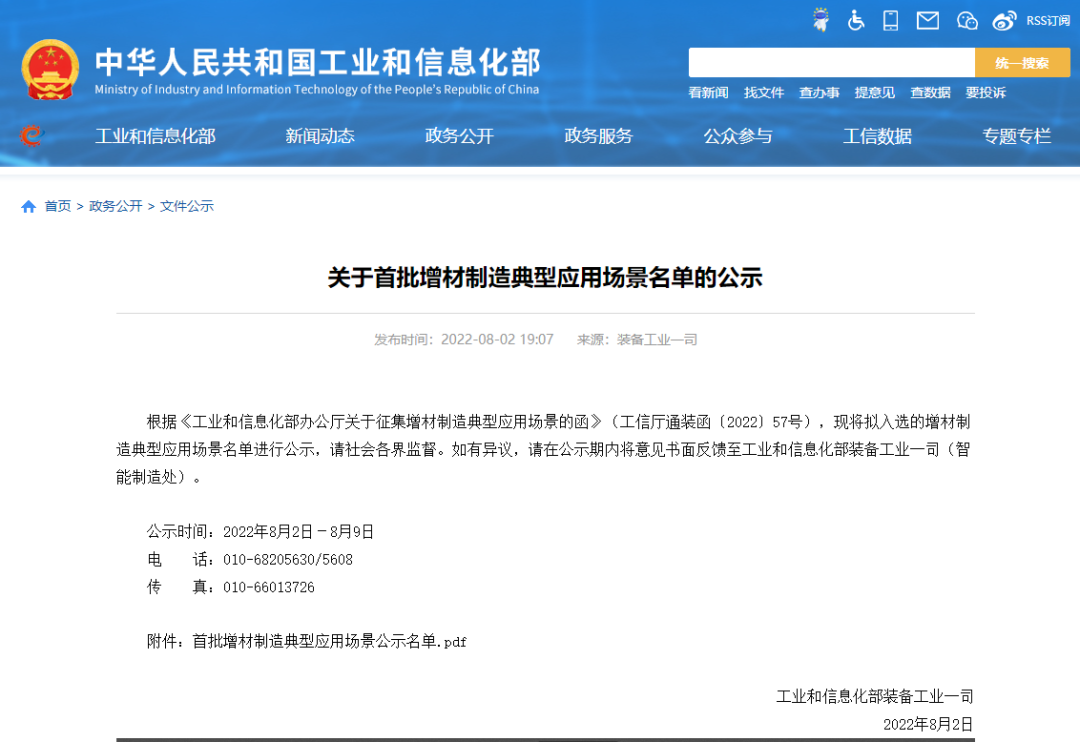 Recently, the Ministry of Industry and Information Technology announced the list of the first batch of typical application scenarios for additive manufacturing. The projects declared by Xin Jinghe Laser Technology Development (Beijing) Co., Ltd. (hereinafter referred to as "Xin Jinghe") and its subsidiary Tianjin Radium Laser Technology Co., Ltd. (hereinafter referred to as "Radium Laser") were successfully selected.
Xinjing Cooperation is China's leading provider of complete solutions for metal additive/subtractive manufacturing technology. In the application scenario of "mass production of parts", Xinjing Cooperation provides solutions for China Aviation Engine Group Co., Ltd. in the project of "mass production of key components of aero engines.
As a professional manufacturer of metal 3D printing equipment, Radium Laser has provided Hubei Sanjiang Aerospace Hongyang Electromechanical Co., Ltd. in the "Integrated Manufacturing of Key Components of Aerospace Engines" project in the application scenario of "Integrated Manufacturing of Complex Structure Products" The solution is provided for China Aviation Engine Group Co., Ltd. in the "Mass Production of Key Components of Aero Engine" project.
"Mass production of parts" and "Integrated manufacturing of complex structure products" are both typical application scenarios of additive manufacturing. Xin Jinghe has many years of experience in metal 3D printing service, while Radium Laser has always been committed to the technical research and development and innovation of metal additive equipment. In recent years, in order to meet the high requirements of the aero-engine industry for parts, Radium Laser has successively introduced multi-series metal 3D printing equipment, practice has verified the delivery of tens of thousands of metal 3D printing parts, which have been applied to various domestic engines, technically solving the problem of complex parts forming, promoting the mass production of complex parts, and contributing to the improvement of engine manufacturing technology in China.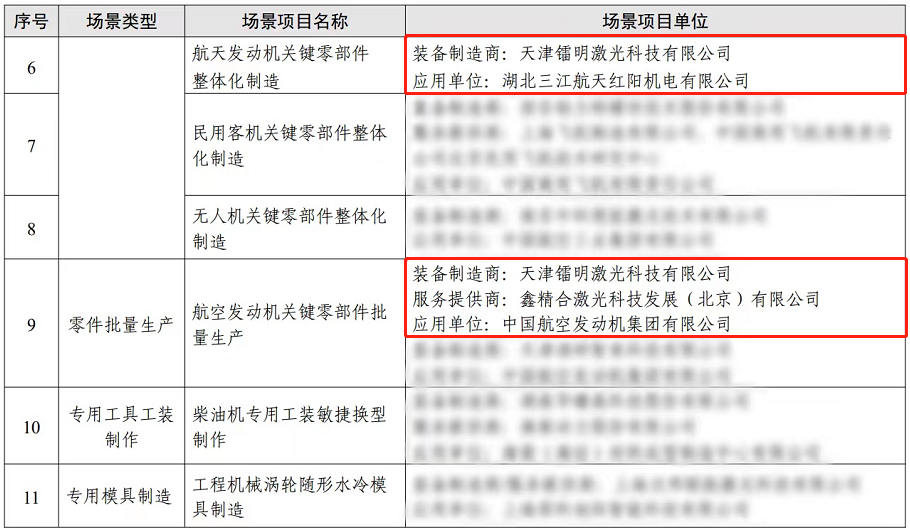 Additive manufacturing technology has changed the traditional manufacturing method. With the development of metal 3D printing technology, additive manufacturing technology has been more and more successfully applied in the civil field. In order to meet the market demand, Radium Laser has continuously invested in technology research and development. At present, the company has independently developed more than 10 metal additive manufacturing equipment, which has continuously broadened the application scenarios of metal 3D printing, and enabled metal 3D printing to achieve more in the civilian field. Technical breakthroughs have brought customers higher product added value, reduced production and research costs, and increased product profits. At present, the series of radium laser equipment has been widely used in ships, gas turbines, steel, construction machinery, automobiles, molds, education, medical treatment, cultural creation and other fields besides the aerospace field.
In the future, Xin Jinghe will continue to exert its equipment and technical advantages in the field of additive manufacturing with its branches, provide new ideas for the manufacture of functional parts of complex metal structures, and continue to output broader industry application scenarios.
Additive Manufacturing, Metal 3D Printing
Permalloy additive manufacturing process plan, radium laser soft magnetic alloy forming process details!
Permalloy refers to an iron-nickel alloy with a nickel content in the range of 30% to 90%. This kind of soft magnetic alloy can effectively control the magnetic properties through appropriate process. It is a typical functional material with high permeability, low coercivity, high saturation magnetic induction, high Curie temperature, good corrosion resistance and good processing performance. Mainly used in alternating magnetic field, widely used in aerospace industry and telecommunications, measurement and control system. Commonly used permalloy 1J50, 1J79, 1J85 and so on. In the field of aerospace industry, permalloy is mainly used to manufacture precision components with high sensitivity, fine size, small size and low high frequency loss.
2023-08-15
---
Gather in Chang 'an, Talk about Additive Material | Radium Laser Appears at 6th IAME Conference
The 6th China (Xi 'an) International 3D Printing Conference and Qin Chuangyuan 3D Printing High-end Forum opened today. Radium Laser was unveiled with LiM-X150A equipment and typical metal 3D printing displays, sharing technological achievements and application cases, discussing the future development direction of additive manufacturing, and going to the digital future together.
2023-08-08
---