Xin Jinghe-Radium Laser Attended MM Metal Processing Summit Forum and delivered a speech, and the LiM-X650H equipment won the Metal Processing Innovation Product Award.
On November 8, 2022, the 18th China International Metal Processing Summit Forum and the "Annual Innovative Product Selection" award ceremony was held in Shanghai. The theme of this forum was "Green, Low-carbon, New Challenges, Collaborative Innovation and Intelligence".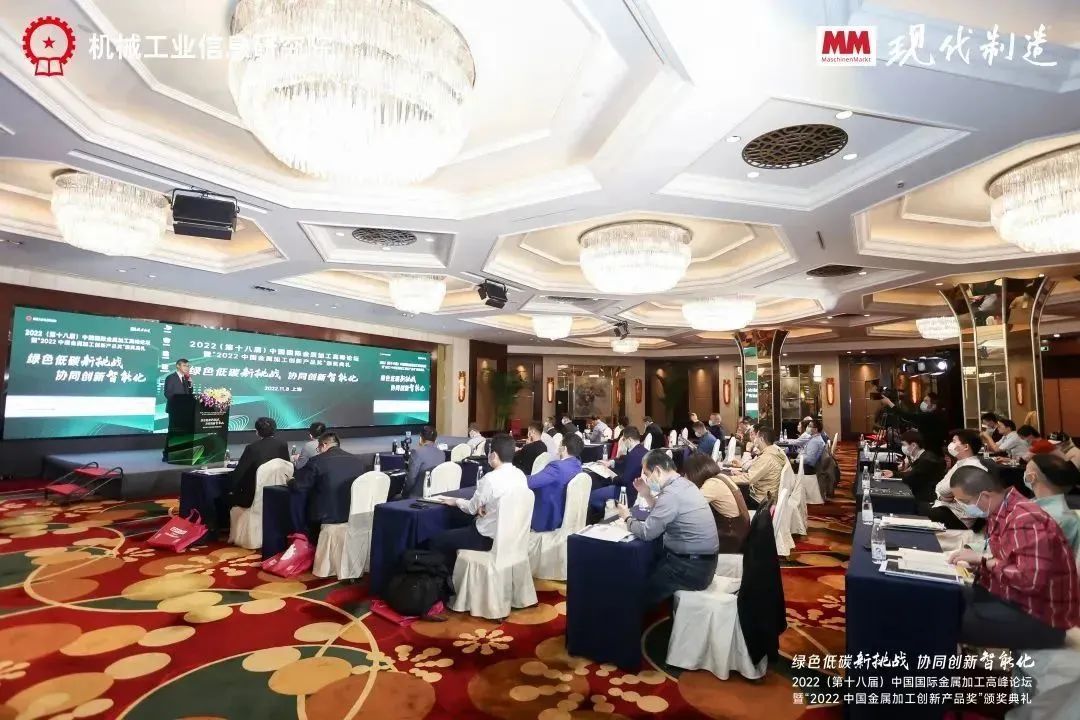 Xin Jinghe-Radium Laser was invited to attend and bring a special lecture on additive manufacturing.With the majority of experts and scholars, technology enterprises, manufacturing users to analyze the current situation and typical cases of the industry, to discuss the new situation of advanced manufacturing innovation.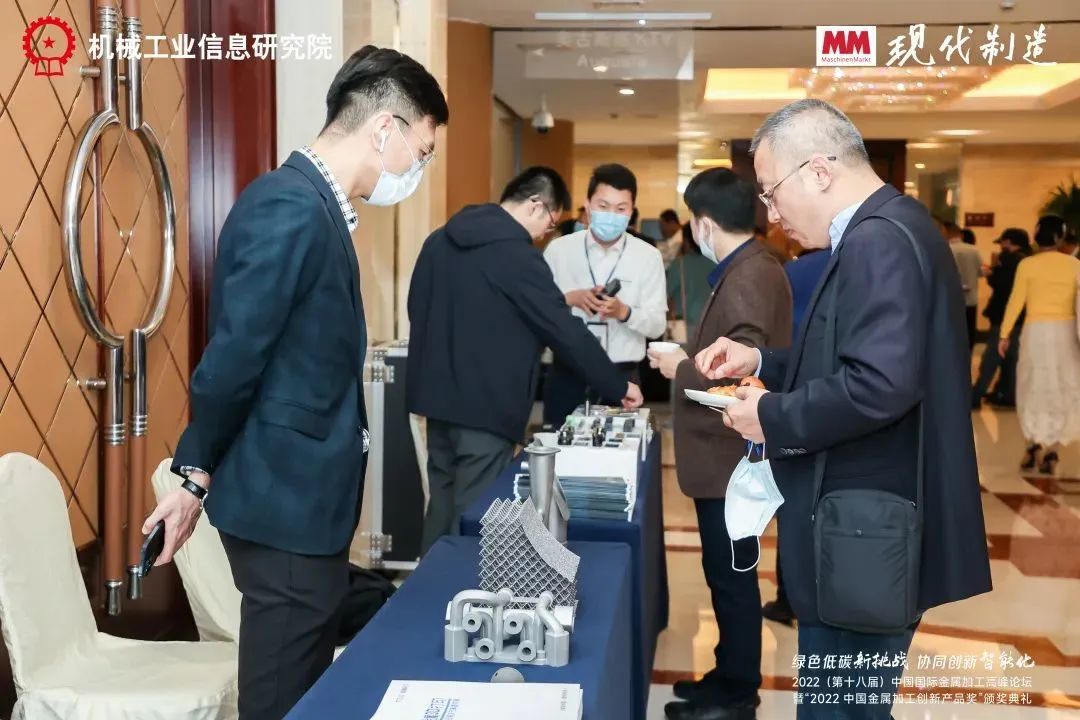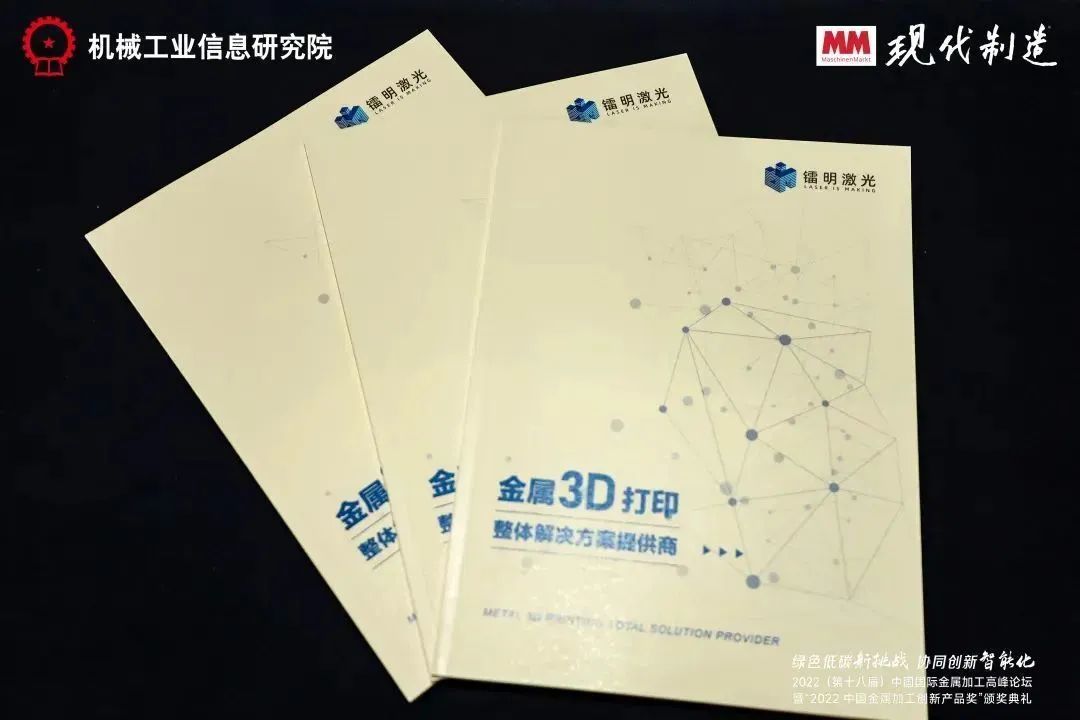 Lecture on Additive Manufacturing, "Application of Metal 3D Printing Technology in Various Industries"
Gao Peibao, assistant to the chairman of Xin Jinghe, deputy general manager of Radium laser marketing, and master of materials engineering from Tsinghua University, gave a special speech on "the application of metal 3D printing technology in various industries.The types and differences, advantages and disadvantages of metal 3D printing technology were shared with the guests at the scene, and the application cases of radium laser technology achievements in various industries were introduced. And the future development trend of metal 3D printing is discussed together.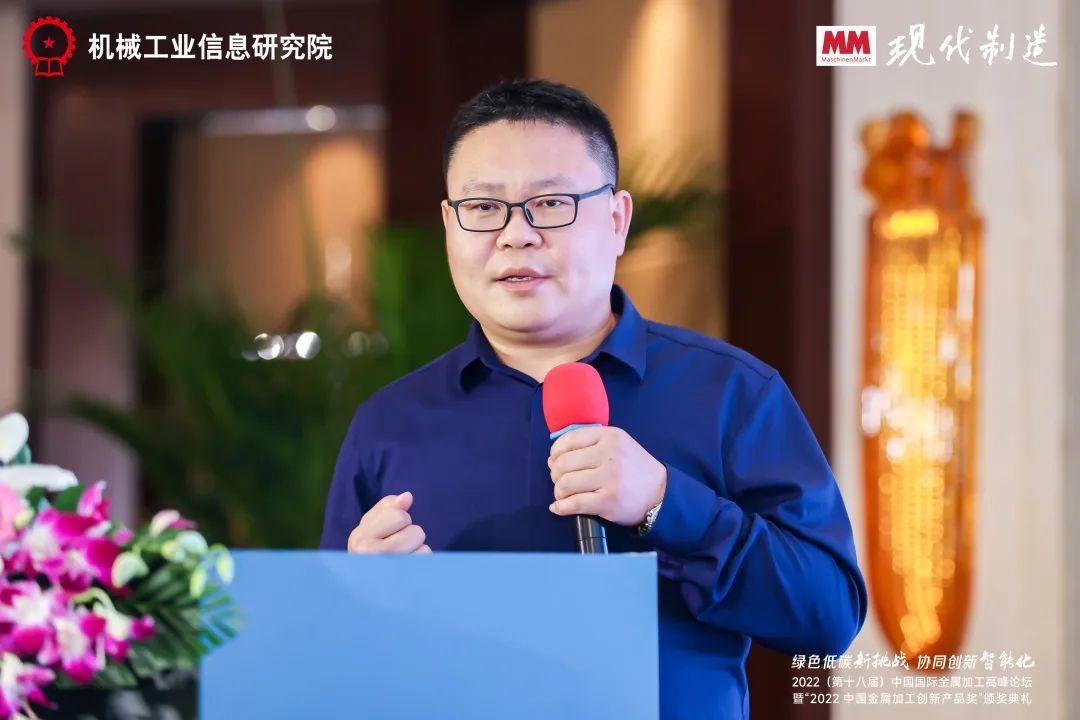 LiM-X650H Equipment, 2022 China Metal Processing Innovation Product Award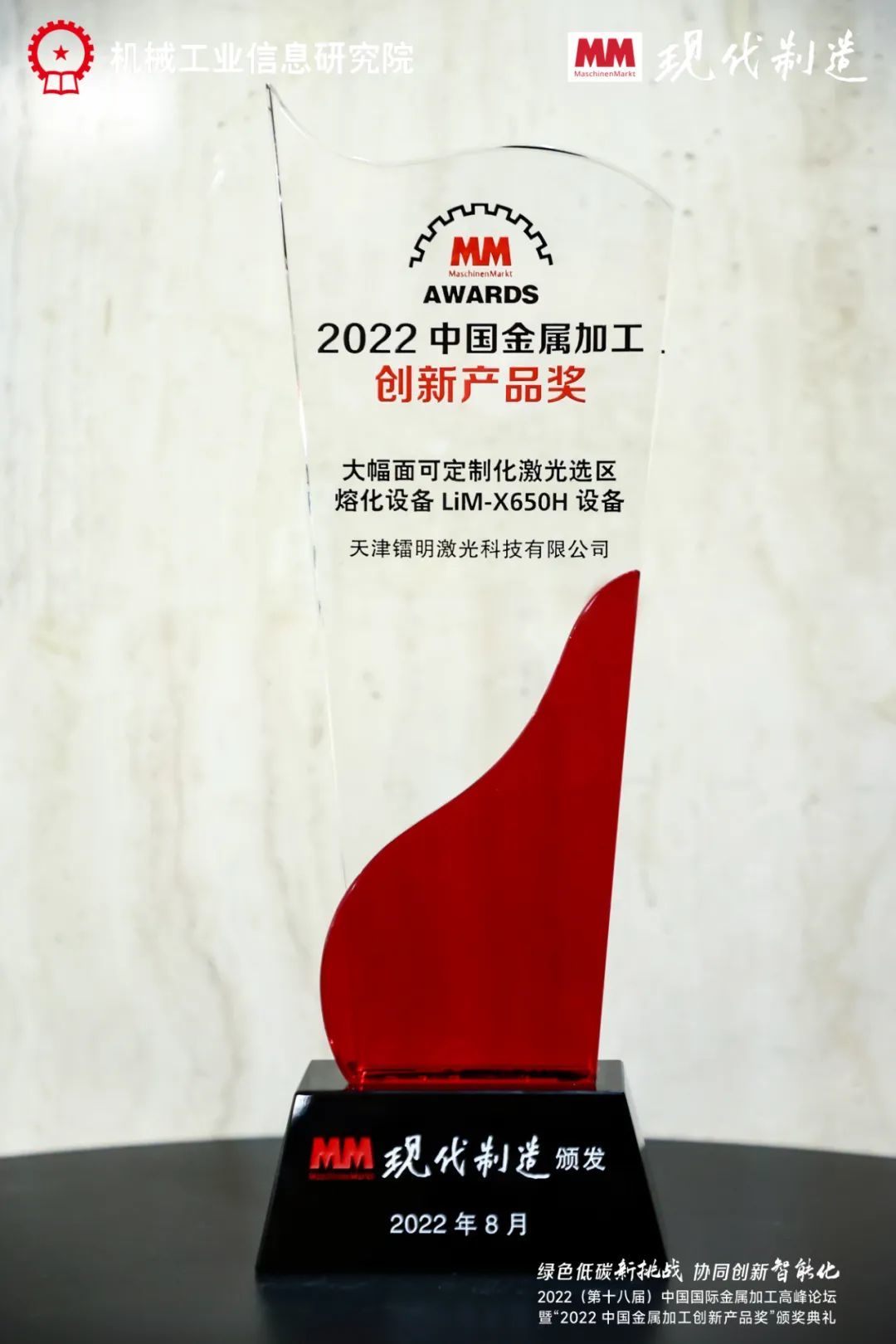 Radium laser self-developed customized laser selective melting equipment.LiM-X650H Won 2022 China Metal Processing Innovation Product Award.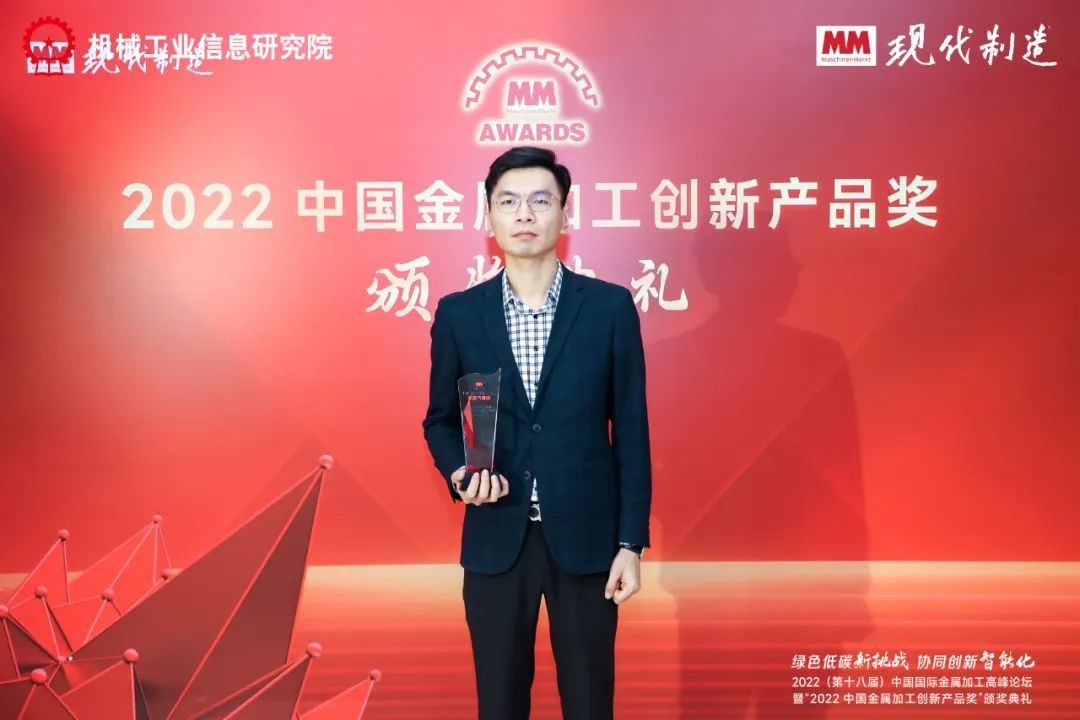 ---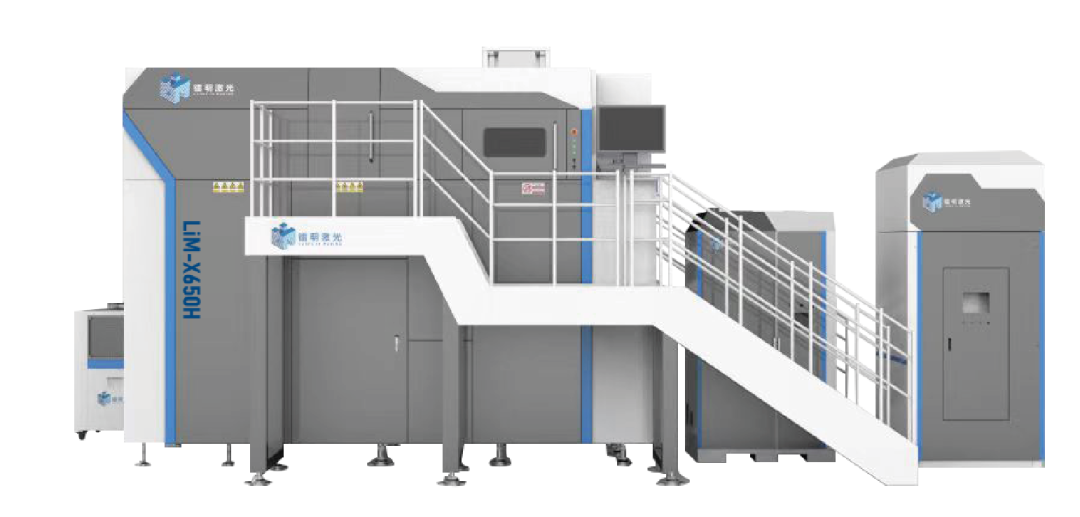 Forming dimensions:650mmX650mmX1680mm
The LiM-X650H is a laser selective melting equipment independently developed by Radium Laser. It has the characteristics of large format and high size, and can be equipped with four lasers and six lasers. The equipment can be used in the integrated manufacturing of complex structural parts in aviation, aerospace, energy power, automobile manufacturing and other fields.
---
In recent years, China's manufacturing industry has continued to develop, the industrial system has become more complete, and the industrial chain has become more complete, achieving steady growth in quantity and significant improvement in quality.Metal processing as a cornerstone of manufacturingIt plays an important role in aerospace, automobile manufacturing, rail transit, construction machinery, medical equipment and other industries. especiallyMetal 3D printing technology is one of the development directions of advanced manufacturing technology and has played an active role in various fields.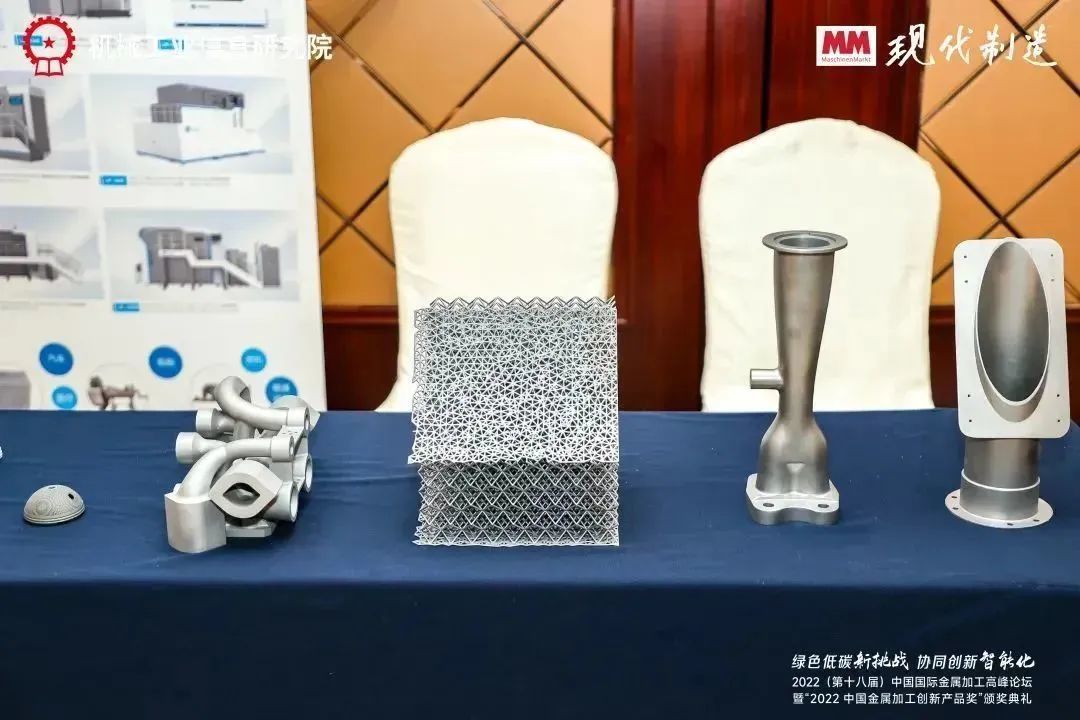 Xin Jinghe-Radium Laser will continue to innovate industrial technology, update and improve its product line according to changes in market demand, and bring better overall metal 3D printing solutions to users in various industries.
---
This forum is broadcast live online. If you want to review the wonderful content, you can scan the two-dimensional code below to watch the playback.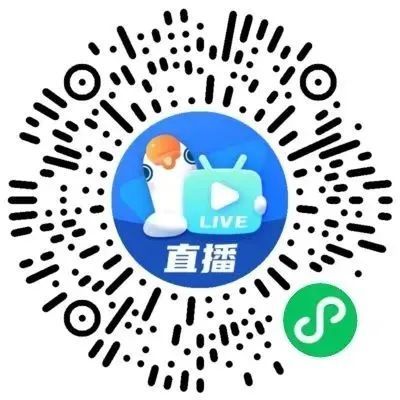 Permalloy additive manufacturing process plan, radium laser soft magnetic alloy forming process details!
Permalloy refers to an iron-nickel alloy with a nickel content in the range of 30% to 90%. This kind of soft magnetic alloy can effectively control the magnetic properties through appropriate process. It is a typical functional material with high permeability, low coercivity, high saturation magnetic induction, high Curie temperature, good corrosion resistance and good processing performance. Mainly used in alternating magnetic field, widely used in aerospace industry and telecommunications, measurement and control system. Commonly used permalloy 1J50, 1J79, 1J85 and so on. In the field of aerospace industry, permalloy is mainly used to manufacture precision components with high sensitivity, fine size, small size and low high frequency loss.
2023-08-15
---
Gather in Chang 'an, Talk about Additive Material | Radium Laser Appears at 6th IAME Conference
The 6th China (Xi 'an) International 3D Printing Conference and Qin Chuangyuan 3D Printing High-end Forum opened today. Radium Laser was unveiled with LiM-X150A equipment and typical metal 3D printing displays, sharing technological achievements and application cases, discussing the future development direction of additive manufacturing, and going to the digital future together.
2023-08-08
---