Xin Jinghe-Radium Laser participated in the 2022 Additive Manufacturing and Laser Processing Technology Forum and delivered a special speech.
November 9, sponsored by Jung Industrial Media2022 Additive Manufacturing and Laser Processing Technology Forum"held in Shanghai.
Xin Jinghe-Radium Laser was invited to attend and bring a keynote speech.With the presence of industry experts and representatives of various enterprises, on the current 3D printing and laser processing industry cutting-edge technology and application cases to share exchanges, and jointly discuss industry trends.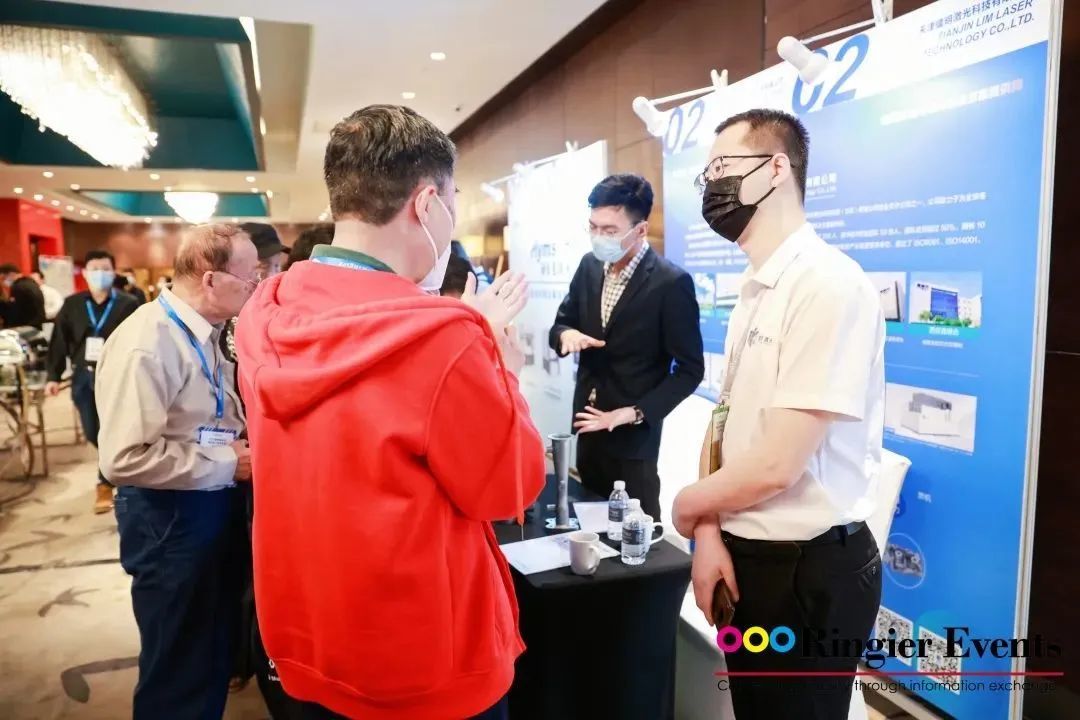 Xin Jinghe Assistant to the Chairman, Deputy General Manager of Laser Marketing, Gao Peibao, Master of Materials Engineering, Tsinghua University.The speech was made on the theme of "Application of Metal 3D Printing Technology in Various Industries.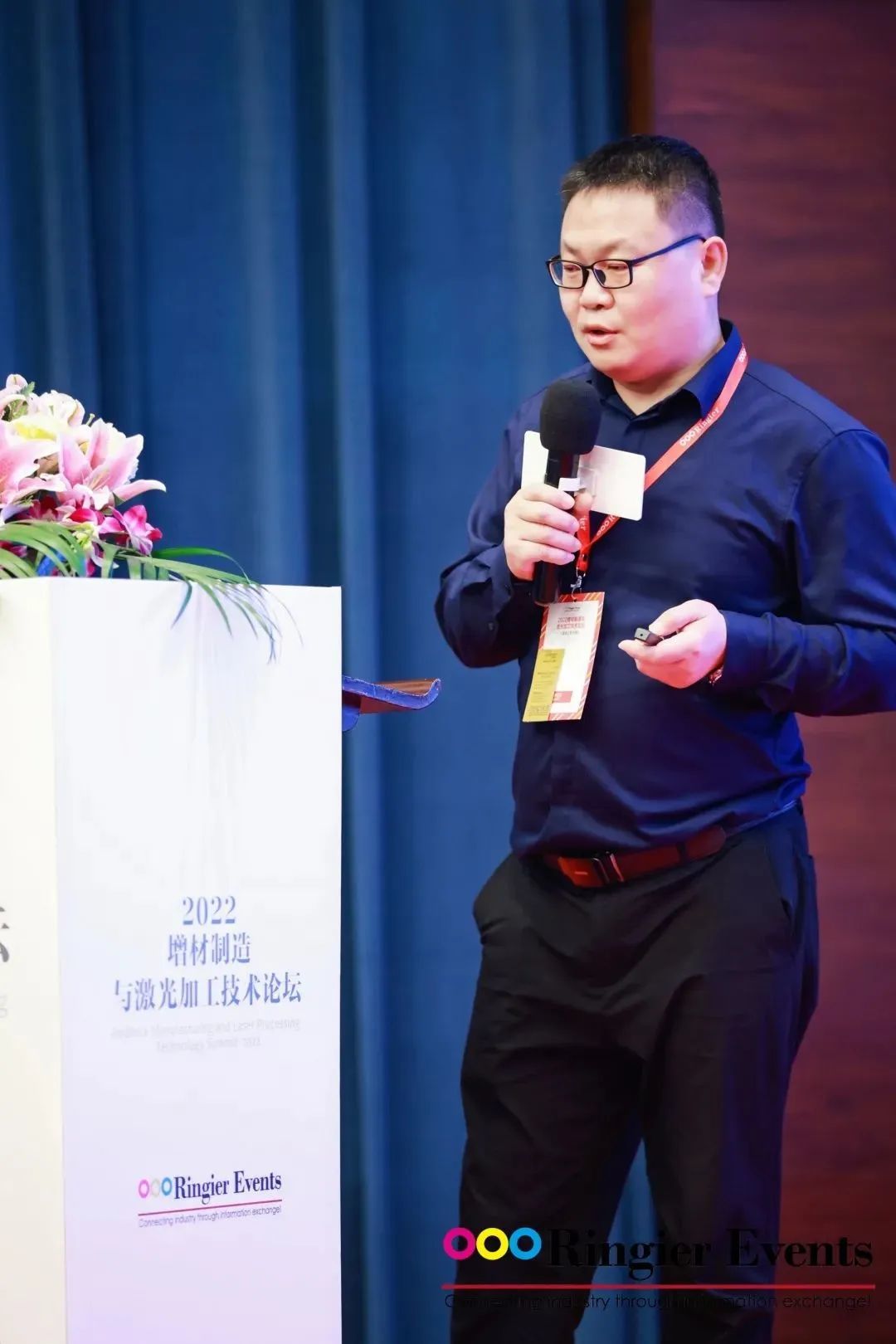 The application cases of metal 3D printing technology were shared with the participants, and the process structure optimization of metal 3D printing parts was discussed.
---
Metal additive manufacturing mainly includes laser selective melting technology (SLM), laser near net forming technology (LENS), arc additive manufacturing technology (WAAM), which can be used for integrated forming of complex structures, local repair of parts, direct manufacturing of large-scale components, large-scale repair, etc.
The application cases of Xin Jinghe & Radium laser in high-precision fields such as aerospace, energy and power, automobile and medical treatment are listed. For example, an aero-engine afterburner spray rod is integrally formed by metal 3D printing. Compared with the welding splicing scheme, the number of welds is reduced by 14, which greatly improves the stability of product quality. The exhaust connection pipe and manifold of an automobile engine can be quickly manufactured and trial-manufactured by using metal 3D printing, speeding up R & D iteration and helping enterprises to gain competitiveness.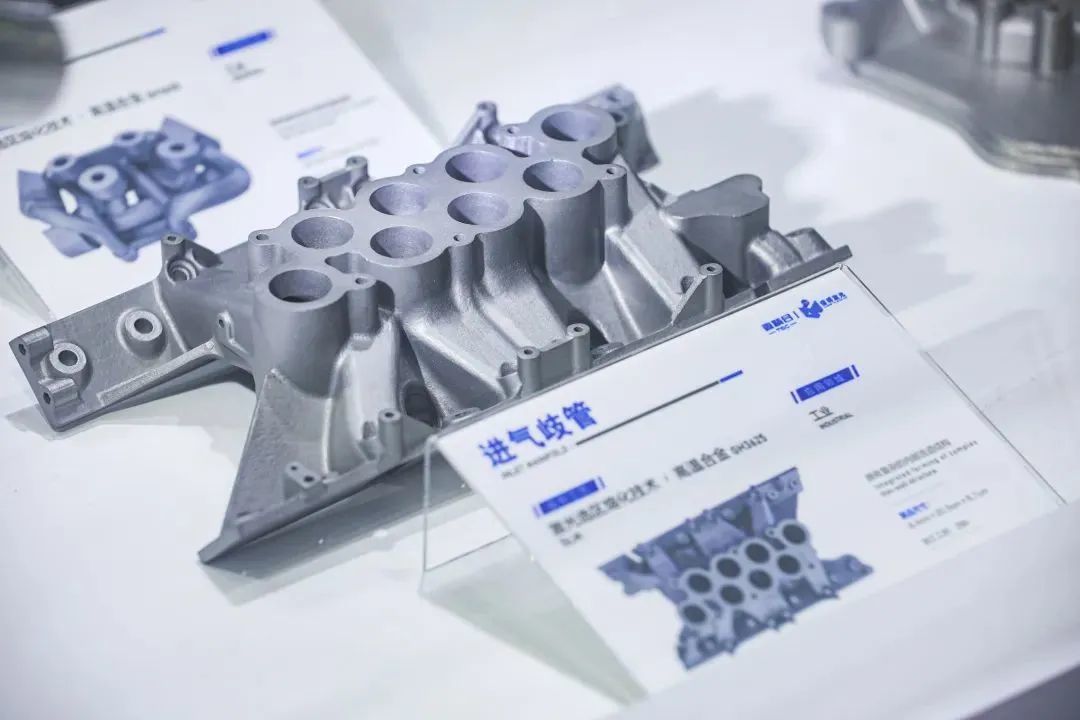 Metal 3D printing intake manifold
Combined with the case, the paper introduces in detail the independent research and development of Xin Jinghe-Radium Laser.Metal 3D printing equipment. Focuses on the recent release of the radium laser.LiM-X800 equipmentIts key feature highlights include:Ten laser multi-mode/new powder removal method/powder full-automatic and efficient circulation/large format and small occupation, etc..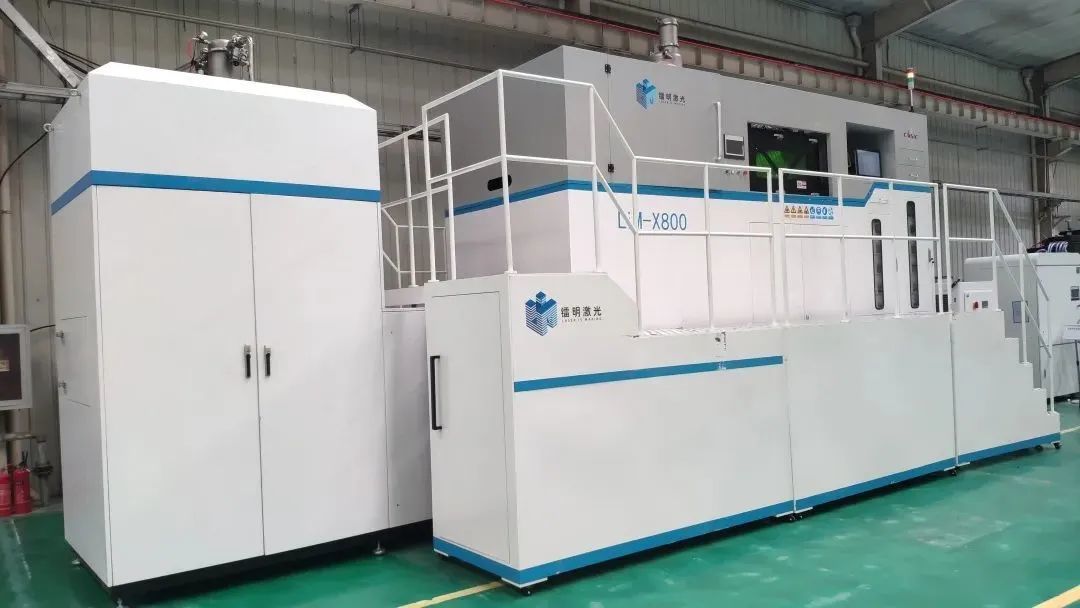 The equipment forming size is 800 mmx800mmx1080mm (including substrate), and the equipment host size is only 5.5m x 2m x 3.7m. Standard six laser, reserved four sets of optical system interface, according to the demandCan be quickly upgraded from six lasers to ten lasers.
With the rise of a new round of scientific and technological revolution and industrial revolution, intelligent manufacturing has become a hot spot in the field of industrial manufacturing. As a "potential stock" leading high-tech processing and manufacturing, metal additive manufacturing technology has attracted much attention in various fields. With policy support, China's additive manufacturing industry has also shifted from high-speed growth to high-quality development.Xin Jinghe-Radium Laser will closely follow the development trend of the industry, take the needs of users in various fields as the guide, promote the upgrading and iteration of metal 3D printing technology, and strive to become a first-class professional technical service provider and equipment manufacturer in China.
---
This forum is broadcast live online, and you can scan the two-dimensional code below to watch the wonderful replay.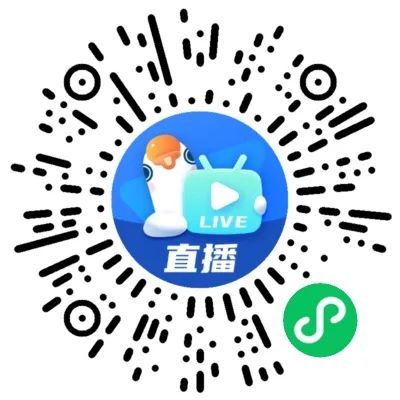 Permalloy additive manufacturing process plan, radium laser soft magnetic alloy forming process details!
Permalloy refers to an iron-nickel alloy with a nickel content in the range of 30% to 90%. This kind of soft magnetic alloy can effectively control the magnetic properties through appropriate process. It is a typical functional material with high permeability, low coercivity, high saturation magnetic induction, high Curie temperature, good corrosion resistance and good processing performance. Mainly used in alternating magnetic field, widely used in aerospace industry and telecommunications, measurement and control system. Commonly used permalloy 1J50, 1J79, 1J85 and so on. In the field of aerospace industry, permalloy is mainly used to manufacture precision components with high sensitivity, fine size, small size and low high frequency loss.
2023-08-15
---
Gather in Chang 'an, Talk about Additive Material | Radium Laser Appears at 6th IAME Conference
The 6th China (Xi 'an) International 3D Printing Conference and Qin Chuangyuan 3D Printing High-end Forum opened today. Radium Laser was unveiled with LiM-X150A equipment and typical metal 3D printing displays, sharing technological achievements and application cases, discussing the future development direction of additive manufacturing, and going to the digital future together.
2023-08-08
---