Zhinling Manufacturing | Entrepreneur International Forum Held, Xin Jinghe & Radium Laser Won Awards
On March 10, the 2023 (6th) Zhinling Manufacturing Entrepreneur International Forum organized by MM "Modern Manufacturing" was held in Shanghai. Xin Jinghe-Radium Laser, as a well-known enterprise in the field of additive manufacturing, was invited to participate.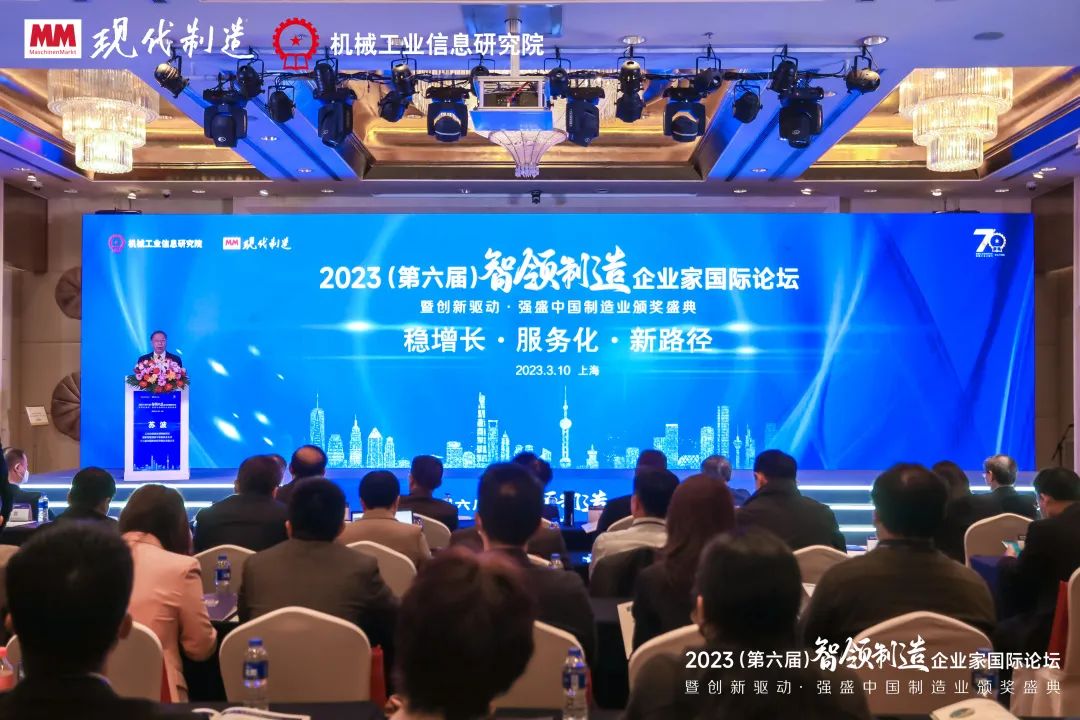 With the theme of "stable growth, service-oriented and new path", this forum gathered manufacturing experts and entrepreneurs in related fields to talk about the development context and innovation power of made in China. At the same time, the "Innovation-Driven and Powerful China Manufacturing Awards Ceremony" was held. Xin Jinghe & Radium Laser won the "Most Corporate Social Responsibility Award" and "Outstanding Localization Service Provider Award" respectively, demonstrating the attention and recognition of the industry and its colleagues to Xin Jinghe & Radium Laser.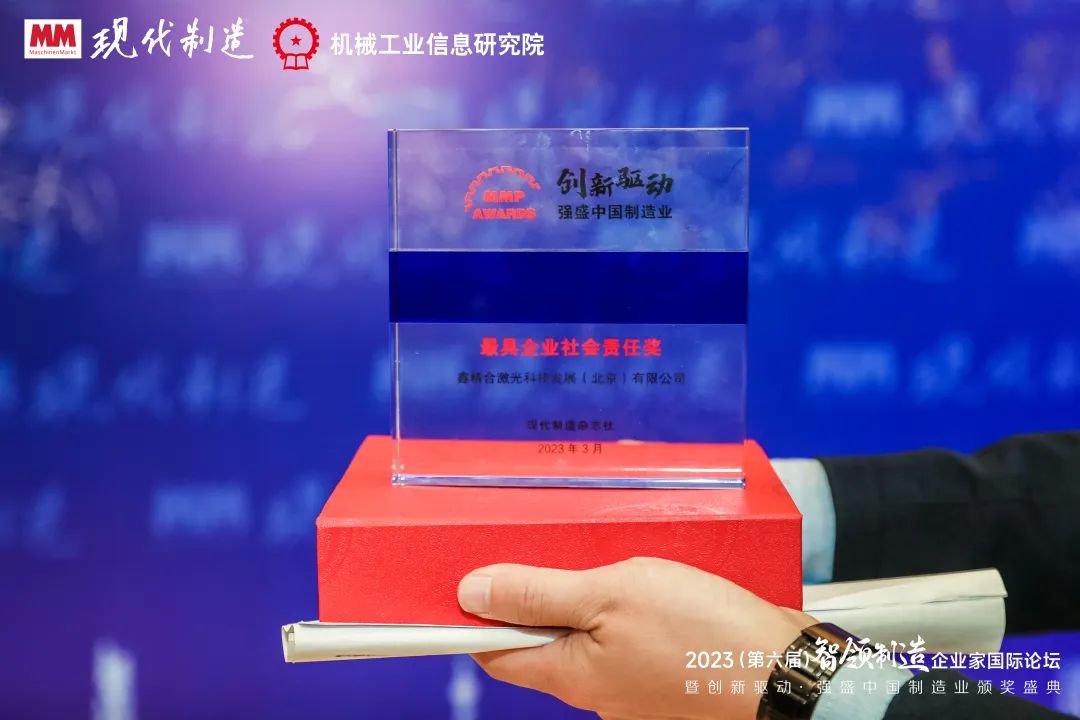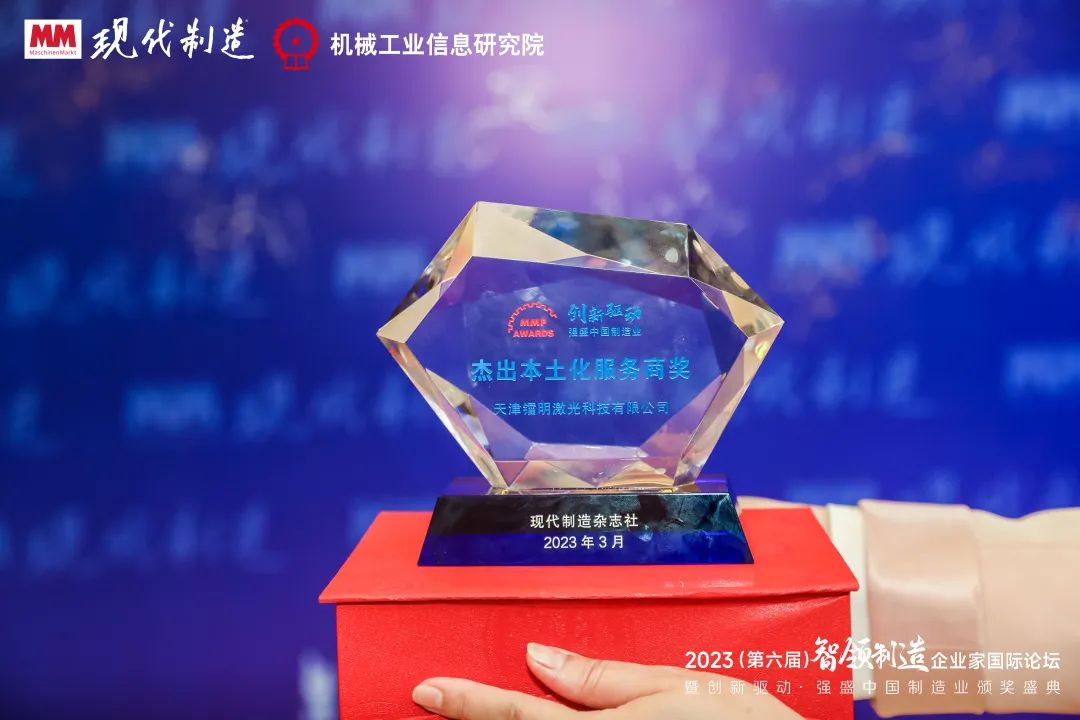 Since its inception, Radium Laser has actively promoted innovative research and development and injected its own strength into the industry wave. The LiM-X800 series equipment launched last year has a forming size of up to 800 mmx800mmx1680mm, which can meet the printing demand of large format and high depth parts in the domestic market. At the CIMT2023 exhibition to be held from April 10 to April 15, radium laser will appear at the W2-B213 booth to display a LiM-X400 series of metal 3D printing products and equipment that can set up automatic production lines to realize efficient and mass production, and further promote the wide application of metal 3D printing technology.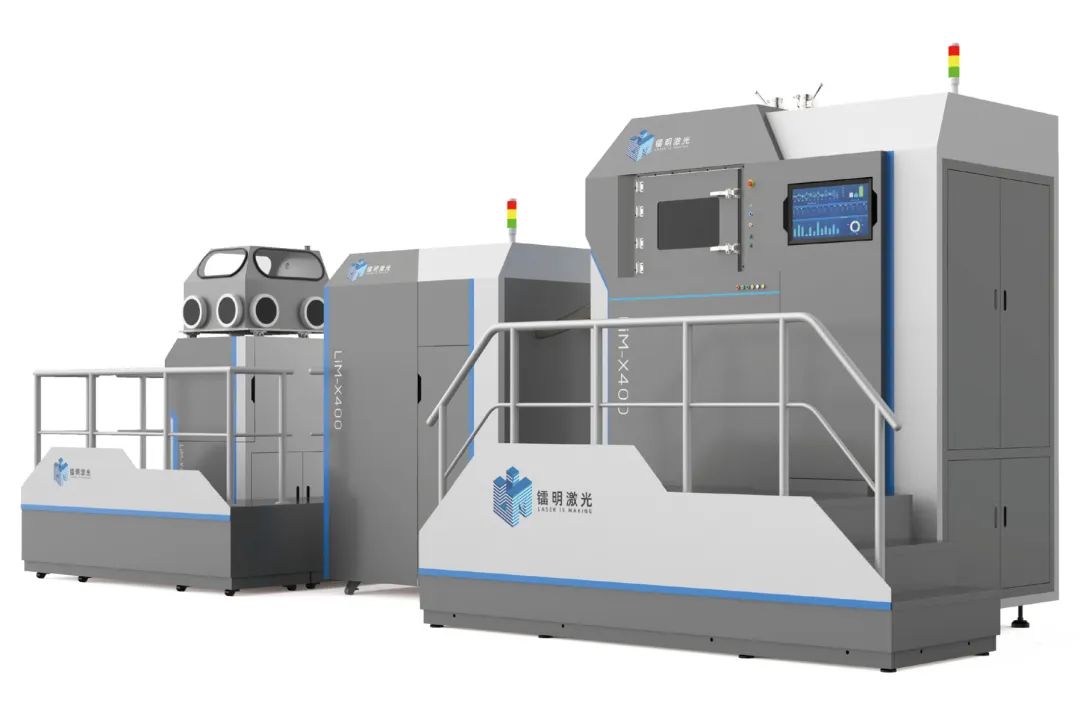 LiM-X400 Series Equipment
This forum provided a platform for in-depth communication among manufacturing colleagues. Xin Jinghe-Radium Laser shared cutting-edge technologies and application cases of metal 3D printing with experts and enterprise representatives from various industries. At present, the digital and intelligent wave of manufacturing industry characterized by "intelligent manufacturing" is sweeping the world. Xin Jinghe-Radium Laser will continuously innovate industrial technology, bring high-quality metal 3D printing overall solutions to users in various industries, and help improve production efficiency and production accuracy.
Permalloy additive manufacturing process plan, radium laser soft magnetic alloy forming process details!
Permalloy refers to an iron-nickel alloy with a nickel content in the range of 30% to 90%. This kind of soft magnetic alloy can effectively control the magnetic properties through appropriate process. It is a typical functional material with high permeability, low coercivity, high saturation magnetic induction, high Curie temperature, good corrosion resistance and good processing performance. Mainly used in alternating magnetic field, widely used in aerospace industry and telecommunications, measurement and control system. Commonly used permalloy 1J50, 1J79, 1J85 and so on. In the field of aerospace industry, permalloy is mainly used to manufacture precision components with high sensitivity, fine size, small size and low high frequency loss.
2023-08-15
---
Gather in Chang 'an, Talk about Additive Material | Radium Laser Appears at 6th IAME Conference
The 6th China (Xi 'an) International 3D Printing Conference and Qin Chuangyuan 3D Printing High-end Forum opened today. Radium Laser was unveiled with LiM-X150A equipment and typical metal 3D printing displays, sharing technological achievements and application cases, discussing the future development direction of additive manufacturing, and going to the digital future together.
2023-08-08
---