High-quality development casts national brand, Radium Laser won another honor at the 5th International Forum for Entrepreneurs.
2021 is the first year of the 14th Five-Year Plan, and after the impact of the new crown epidemic, the world is facing the challenge of a new pattern of development, but innovation is the eternal driving force, and high-quality development is the only way to go.
On December 16, the 5th 2021 Entrepreneur International Forum, with the theme of "New pattern, High quality and Sustainability", was successfully held in Shanghai. The meeting invited a group of famous experts and entrepreneurs at home and abroad to have an in-depth dialogue on how to create a high-quality industrial track made in China, and discussed the sharing of digital and intelligent experience, supply-side structural reform and intelligent manufacturing landing solutions under the international and domestic double-cycle environment, deeply interpret the development context and innovation power of China's manufacturing.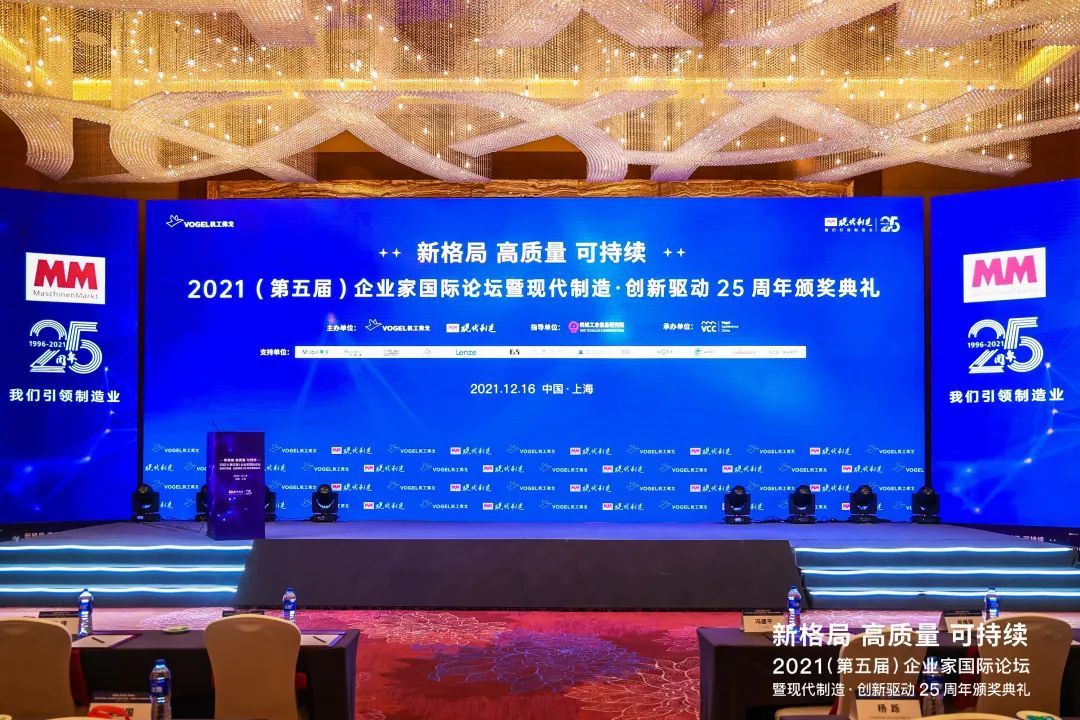 As a well-known enterprise in the field of additive manufacturing, Radium Laser was invited to participate in this conference, and won two awards: Outstanding Person and Intelligent Solution at the subsequent 25th Anniversary Award Ceremony of "Innovation Driven Strong Chinese Manufacturing.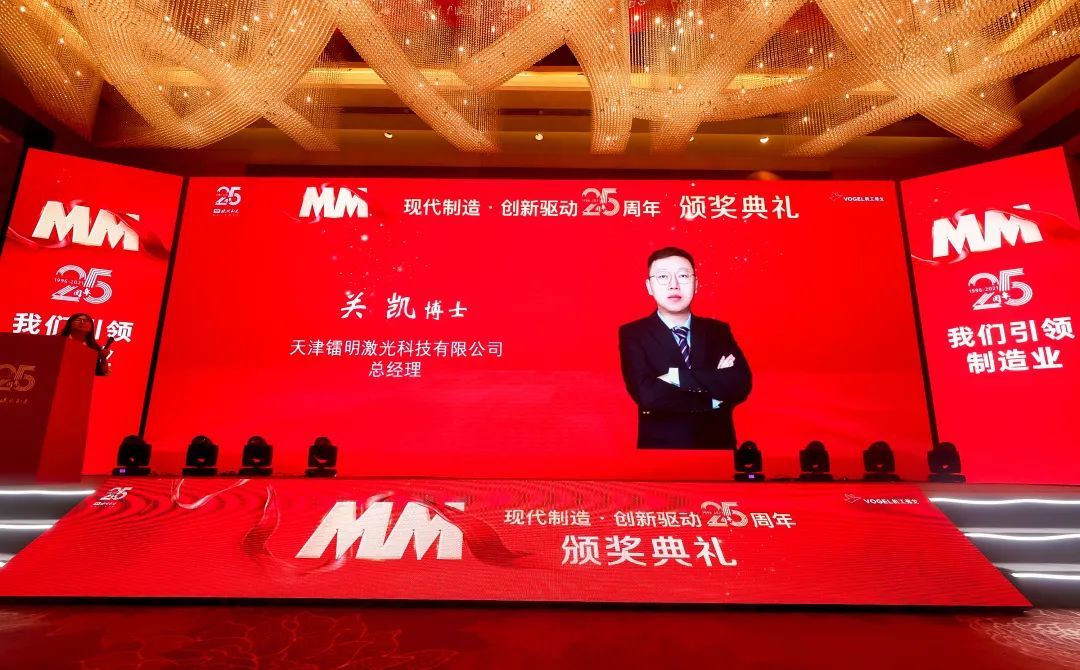 Guan Kai, General Manager of Radium Laser, won the Outstanding Figure Award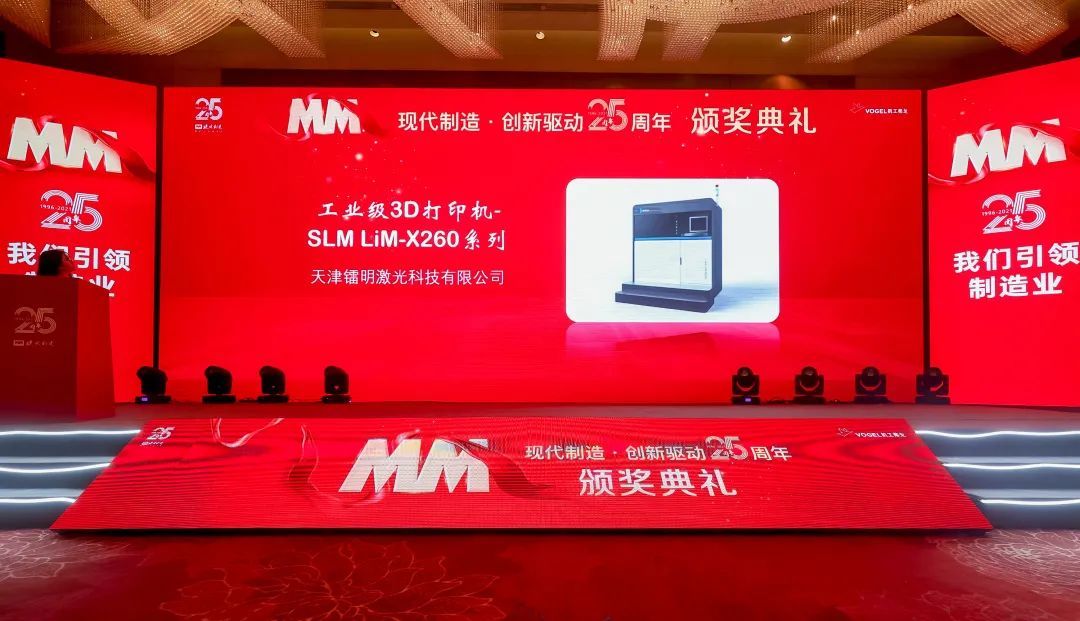 Industrial grade 3D printer-SLM LiM-260 series won the intelligent solution award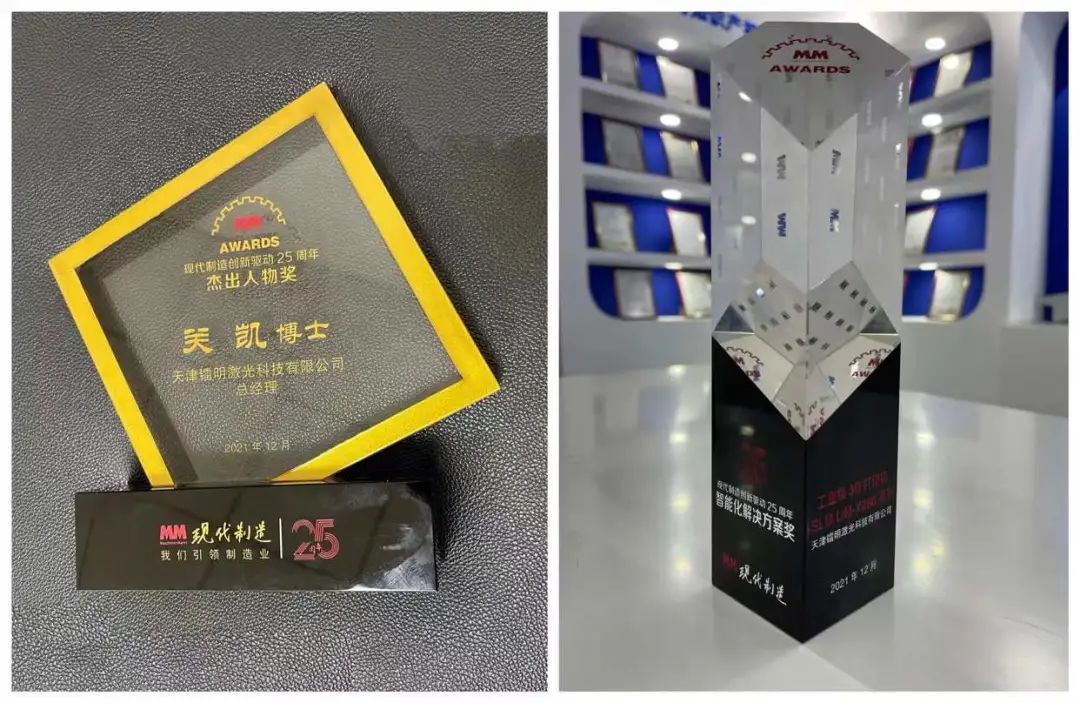 Radium Laser is a high-tech enterprise focusing on providing personalized overall additive manufacturing solutions such as high-end additive manufacturing equipment and supporting auxiliary equipment and metal 3D printing services for the world. With a skilled design, R & D, manufacturing, application R & D team, breakthroughs have been made in the field of metal additive manufacturing. With years of experience in the industry, its achievements have been widely used in aerospace, military, mold, automobile manufacturing, medical, education and many other fields. Especially in the large parts forming printing, has a mature solution. Since its establishment, it has successively introduced metal printing equipment in many technical categories, such as laser powder feeding, laser powder spreading, laser wire feeding, arc wire feeding, etc., which has its own uniqueness in various technical fields. With the iteration of the product, the equipment has significantly improved in terms of stability, automation, and integration.
High quality innovative iterative LiM-X260 equipment

Insist on making intelligent additive manufacturing equipment. After many innovations and iterations, the core components of the new generation of LiM-X260 equipment all adopt the high-end series of mainstream brands. The Z-axis forming height exceeds 400mm. The higher Z-axis forming height greatly broadens the application field of industrial SLM equipment with XY width of about 250mm and greatly improves the production efficiency. At the same time, the equipment is also matched with the control software independently developed by radium laser. the software can customize and optimize its operation interface, function and core hardware according to the user's requirements, and can realize the pre-printing processing work without the user's complicated parameter editing and confirmation operation at the equipment end, with excellent use experience.
At the same time, radium laser is also continuously developing large-format forming sizes, and has successively introduced X400, X400H, X650H and other series of products, with the processing width reaching 650 mmX650mmX1500mm, continuously climbing the peak of 3D printing technology, and continuously broadening the application scenarios of metal 3D printing.
The core of high-quality development is technology-led and innovation-driven. Radium Laser will also adhere to the business philosophy of "quality first, customer first", adhere to technological innovation, polish every product with the spirit of craftsmanship, and strive for excellence. to create a high-quality enterprise business card made of metal additive materials in China.
Permalloy additive manufacturing process plan, radium laser soft magnetic alloy forming process details!
Permalloy refers to an iron-nickel alloy with a nickel content in the range of 30% to 90%. This kind of soft magnetic alloy can effectively control the magnetic properties through appropriate process. It is a typical functional material with high permeability, low coercivity, high saturation magnetic induction, high Curie temperature, good corrosion resistance and good processing performance. Mainly used in alternating magnetic field, widely used in aerospace industry and telecommunications, measurement and control system. Commonly used permalloy 1J50, 1J79, 1J85 and so on. In the field of aerospace industry, permalloy is mainly used to manufacture precision components with high sensitivity, fine size, small size and low high frequency loss.
2023-08-15
---
Gather in Chang 'an, Talk about Additive Material | Radium Laser Appears at 6th IAME Conference
The 6th China (Xi 'an) International 3D Printing Conference and Qin Chuangyuan 3D Printing High-end Forum opened today. Radium Laser was unveiled with LiM-X150A equipment and typical metal 3D printing displays, sharing technological achievements and application cases, discussing the future development direction of additive manufacturing, and going to the digital future together.
2023-08-08
---