News | Tianjin Additive Manufacturing Enterprise Standardization Publicity Meeting Successfully Held in Radium Laser
On March 30, 2021, the "Tianjin Additive Manufacturing Enterprise Standardization Promotion Conference" was successfully held in Radium Laser Technology Co., Ltd. The meeting was organized by Tianjin Market Supervision and Management Committee, Tianjin Process Management Association, Tianjin Additive Manufacturing Innovation Industry Alliance, Tianjin Industry and Information Technology Bureau, Tianjin Science and Technology Bureau, Tianjin Education Bureau, Tianjin Drug Administration and other relevant leaders, as well as Tianjin Additive Manufacturing related universities and enterprise experts attended the meeting.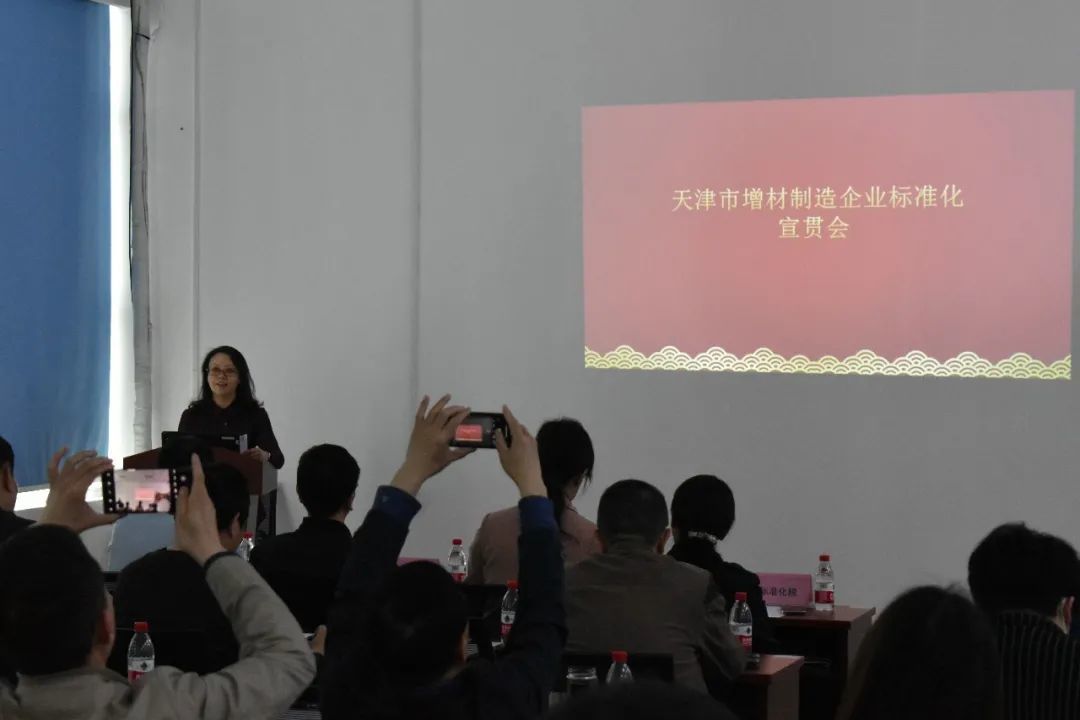 Director Ma ducking of Tianjin market supervision and Administration Commission delivered a speech
Relevant leaders from the Bureau of Industry and Information Technology, the Bureau of Science and Technology, the Bureau of Education, and the Bureau of Food and Drug Administration attended the meeting.
In accordance with the requirements of the National Standards Committee, the Ministry of Industry and Information Technology, the Ministry of Science and Technology, the Ministry of Education and other six departments "on the issuance of the <Additive Manufacturing Standards Pilot Action Plan (2020-2022)>" (National Standards Committee [2020] No. 5) document, combined with the actual situation and needs of the city's additive manufacturing enterprises, invite experts from the National Additive Manufacturing Standards Committee, Tianjin Institute of Standardization, Tianjin University, Hebei University of Technology and Tianjin Additive Manufacturing related enterprises to preach the relevant standard content.
The meeting focused on the interpretation of the national pilot action plan for additive manufacturing standards and relevant laws and regulations on standardization, the detailed interpretation of GB/T1.1-2020 standardization guidelines, and the introduction of relevant procedures and requirements for national standards, line standards, landmark declaration, group standards and enterprise standards. Special guidance will be given to specific products, materials, processes and equipment of additive manufacturing enterprises, interpretation of the existing national standard GB/T35022-2018, GB/T35021-2018, GB/T37698-2019, GB/T35351-2017 and other related content.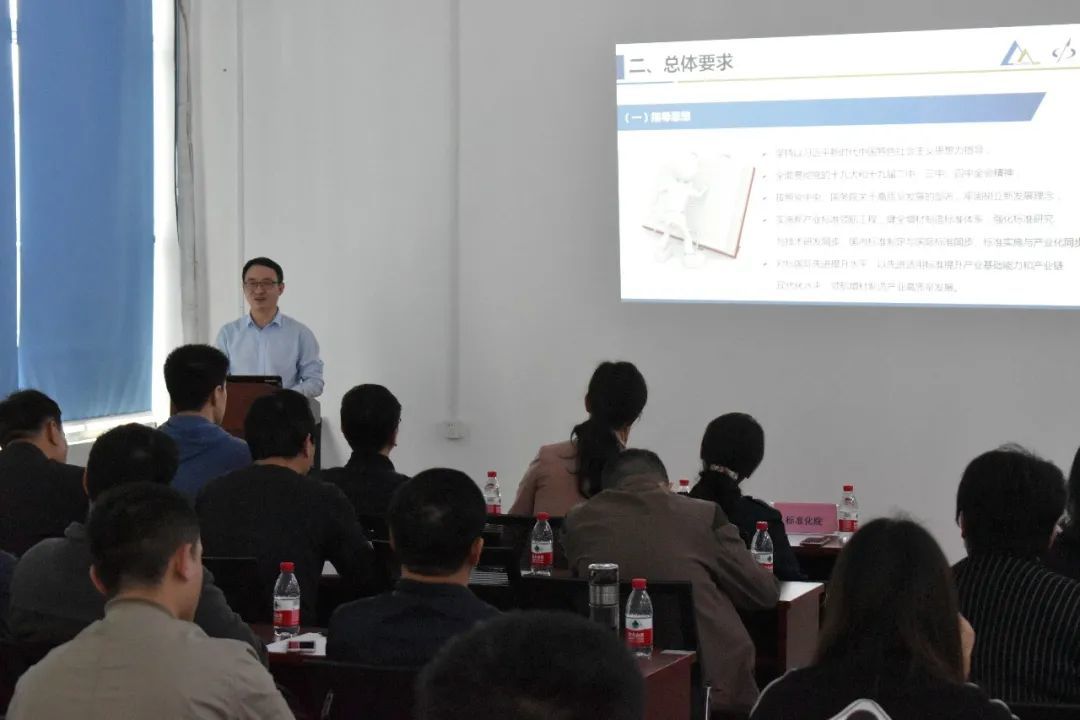 Li Haibin, Secretary of the National Additive Manufacturing Standard Committee, makes policy interpretation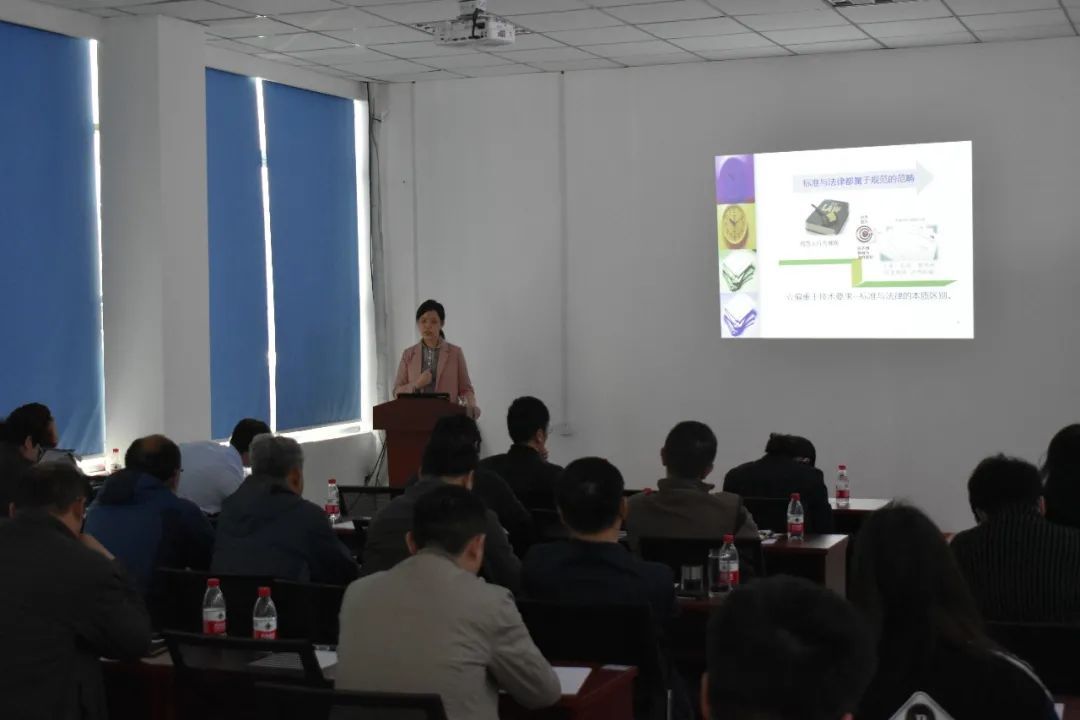 Senior Engineering Fan Xu of Tianjin Institute of Standardization interprets laws and regulations.
During the meeting, all the participants visited the exhibition hall and workshop of Tianjin Radium Laser. It is reported that Tianjin Radium Laser Technology Co., Ltd. is located in Zhongbei Industrial Park, Xiqing District, Tianjin, with a total area of 20000 square meters. It has always been a high-tech enterprise that provides advanced additive manufacturing equipment, auxiliary equipment and related services to the world. The business scope covers metal 3D printing equipment, raw materials, 3D printing services, process design and development, software customized products, etc. It has a complete set of metal 3D printing solutions and is the deputy director and secretary-general unit of Tianjin Additive Manufacturing Innovation Alliance.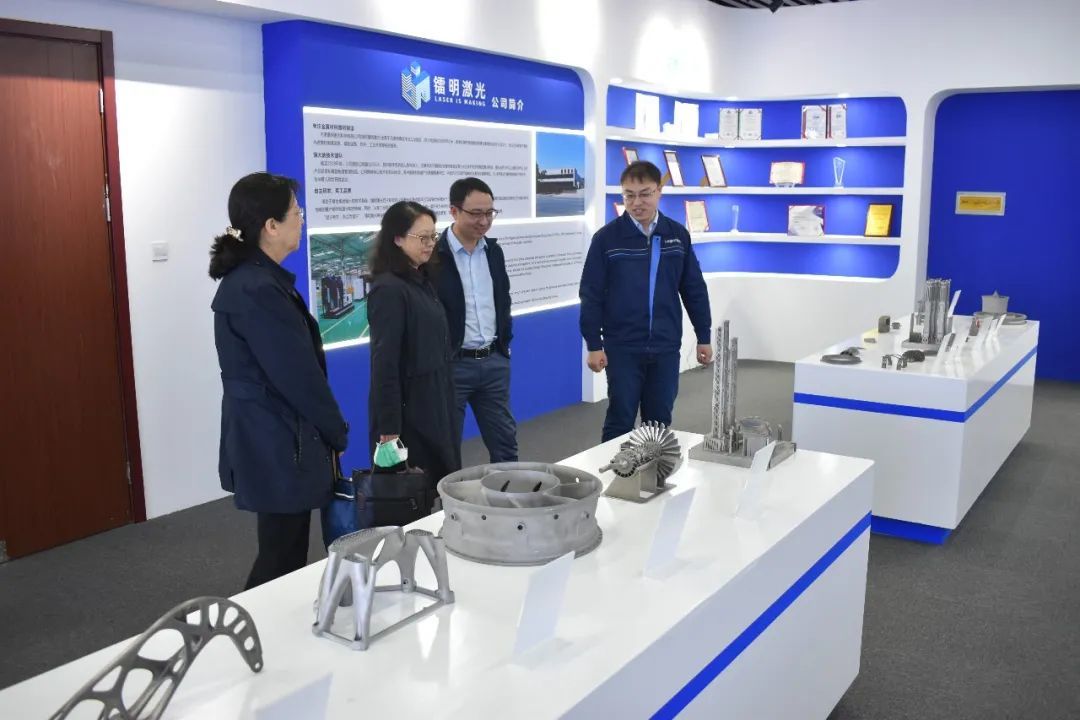 Visit the Radium Laser Exhibition Hall and Print Workshop
The large-scale metal 3D printing equipment independently developed by Radium Laser adopts independent intellectual property parts, including coaxial powder feeding equipment with the largest molding size at home and abroad; large-format selective laser melting equipment, etc., and its achievements have been in aerospace, military industry, mold, automobile manufacturing, medical treatment, education and many other fields. The company independently developed and mass-produced equipment LiM-X150A, LiM-X260A, LiM-X400A, and LiM-X400H formable materials covering titanium alloys, high-temperature alloys, aluminum alloys, copper, stainless steel, die steel, high-strength steel and other material processes.
Standards are also the commanding heights of independent innovation of enterprises. Whoever has the right to speak in standard formulation will have the initiative in market competition. The successful holding of this conference is of great significance to further promote the development of Tianjin's additive manufacturing industry. I believe that through the joint efforts of the upstream and downstream participating units of additive manufacturing, and with the strong support of the government, Tianjin's additive manufacturing industry will surely achieve With great progress, its influence in the country will also increase.
Permalloy additive manufacturing process plan, radium laser soft magnetic alloy forming process details!
Permalloy refers to an iron-nickel alloy with a nickel content in the range of 30% to 90%. This kind of soft magnetic alloy can effectively control the magnetic properties through appropriate process. It is a typical functional material with high permeability, low coercivity, high saturation magnetic induction, high Curie temperature, good corrosion resistance and good processing performance. Mainly used in alternating magnetic field, widely used in aerospace industry and telecommunications, measurement and control system. Commonly used permalloy 1J50, 1J79, 1J85 and so on. In the field of aerospace industry, permalloy is mainly used to manufacture precision components with high sensitivity, fine size, small size and low high frequency loss.
2023-08-15
---
Gather in Chang 'an, Talk about Additive Material | Radium Laser Appears at 6th IAME Conference
The 6th China (Xi 'an) International 3D Printing Conference and Qin Chuangyuan 3D Printing High-end Forum opened today. Radium Laser was unveiled with LiM-X150A equipment and typical metal 3D printing displays, sharing technological achievements and application cases, discussing the future development direction of additive manufacturing, and going to the digital future together.
2023-08-08
---